It's time to talk about your passion!
With the first #PassionWeek – "I bring girls to power" you get an article full of support! You will learn from Friederike how she uses her voice after a drastic event in her life and how she now stands up for her own and the justice of others. Nobody should feel alone – an app and a contact point can support you. You will get a book recommendation from an inspiring woman, as well as an update about the current intombi actions. And last but not least, we learn from a young woman why she burns for the success of others.
Click here for the contributions to #PassionWeek
I bring girls to the power
We start with Friederike's story and how she found her passion:
Passion-Story: I am not a victim of my past and therefore fight for justice and against abuse today.
Friederike, 20 years, from Münster
As a teenager, I often degraded myself or thought more about what I can't do instead what I can do! When I think about justice, financial inequalities or different role models come to my mind. But what plays a much bigger role in my personal life is something like an emotional justice.
Nobody can look inside you, so it's incredibly important that you show how much is inside you. And if there is something you can't do yet, so what? There are always possibilities to learn things. If I'd gotten one euro every time I'd done less than I wanted because I thought "I can't do that", I'd probably be a millionaire by now. Most of the victims are women According to an FRA study, every third woman has experienced physical and/or sexual violence since she was 15 years old. Of course, this does not correspond to the number of offences effectively reported. Men are also harmed by such things, and I don't want to play that down at all. However, most of the victims are women. Thus, I don't feel equally treated. (Source: European Union Agency for Fundamental Rights) The #metoo movement a few years ago, in which many famous actresses revealed their experiences with abuse, shows that such terrible things really happen everywhere. Bad or even traumatic experiences with physical or sexual violence are often a taboo subject. I myself didn't tell a soul what had happened when I made such experiences, and afterwards convinced myself that it was me looking for it as well. The guilt is often sought in oneself When I now tell people about my experiences, I am often asked why I don't simply report that person. But it's not that simple. Because although it should not be so, this topic is often still shamefaced or you feel responsible. I have heard so many times from other women who have had similar experiences that they question their own behaviour. They consider whether a different appearance might have saved them from the painful experience. I have heard of thousands of ways women protect themselves on their way home in the evenings. Some pretend to talk on the phone. Others hold the key between their fingers in their fist, some avoid these late return journeys altogether. Taking care of yourself and your friends is important, of course. But the fact that these precautions feel appropriate makes me totally sad. What to do if something happens? What I also found quite helpful was my appointment at a counselling centre. The good thing about this is that the counsellors keep everything for themselves and would never make a move without your approval. As they are specialists in the subject they can really help you out and understand what you are talking about. Further, you do not have to go there alone. Siblings, parents, grandparents, aunts, uncles, friends or whoever you have entrusted yourself to can accompany you as moral support. What is also important, of course, is the external situation. How do you react when someone entrusts you with something like this? What is most important for me: You should believe the person. Because if you appear to be sceptical, the person may never open again. Encourage your counterpart to talk about it and do not ask explicit questions. The person will tell as much as he or she is willing to say. Offer help, but do not go it alone unless the person is in acute danger. Agreeing to go to a counselling centre is also helpful. My message to you! So finally, to all the girls out there: if anything happens to you, talk about it. Life is far too short to get it screwed up by people who did something bad to you. You do not have to carry this ballast with you throughout your entire lifetime and let it have a negative impact on every new interpersonal relationship before it even started. Get rid of the intention to cover it up, be loud, be yourselves, and stand up for yourself and your feelings. Everyone deserves that. Get support, you are not alone!
Yours Friederike (20 years old, from Münster)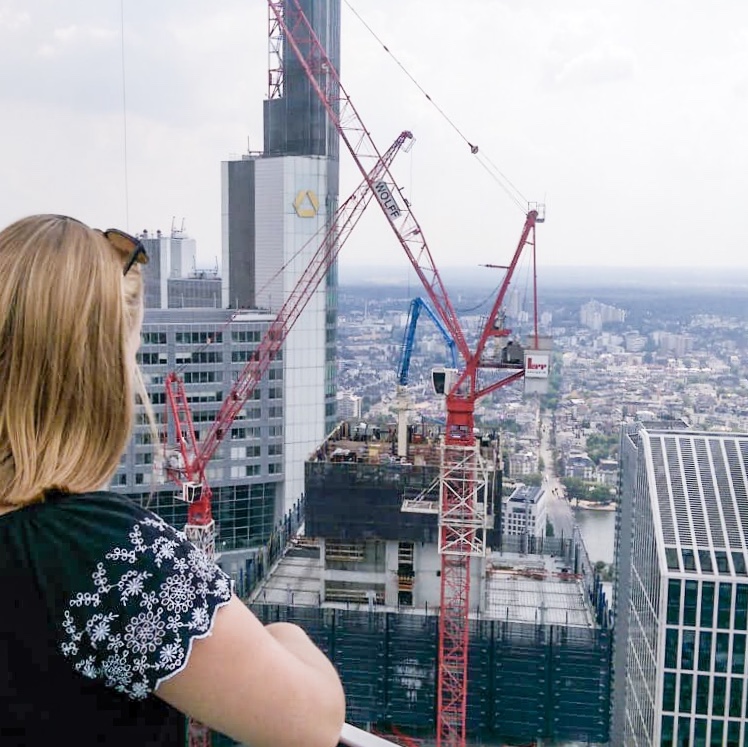 Zartbitter from Cologne is one of the oldest contact and information points against sexual abuse in Germany which offers support to girls and boys. The consultation offer comprises the following focal points: – crisis intervention and counselling of affected girls and boys as well as their contacts and confidants – sexual assaults among pre-school and primary school children and adolescents – protection against abuse in institutions Further information is available under: Zartbitter e.V. or under the telephone number 0221 – 31 20 55 Here you will find further information and advice centers…
To protect oneself from dangerous situations as described by Friederike small everyday helpers can be useful. For example, an app like this:
Passion Tip: You are not alone – an app as your companion
Of course, you should never have to be alone. If, however you need company on your way, you can use the WayGuard app. You can call the Team of WayGuard – a certified control centre. In the event of an emergency, the control centre can organize targeted professional help.
Or: Show a person you trust where you are! You can use the app to inform this person about your location in real time and at the same time chat or make phone calls with the same person. Furthermore, there are valuable tips for behaviour which have been compiled together with the police of Cologne and can be found in the app.
Source: Wayguard
We have tested WayGuard for you.
Fundamental for a life in security and that girls get the chance "to come to power", it requires paying attention for the problems and injustices that many girls experience. You can contribute and give a voice to girls worldwide, for example:
Passion action to join in: Thanks to Plan International we have World Girls' Day! Celebrate with us! #siesagt


Our passion at intombi as well is to make girls strong. We give girls and young women a voice and motivate them to tell their story.
The World Girl's Day takes place on Friday, 11 October 2019! In December 2011, the United Nations declared 11 October "International Day of the Girl Child". Plan International has worked hard to establish this day – with success. Every year on World Girls' Day, Plan International and many others draw attention to the concerns of girls and the hurdles they have to take. Together with other Cologne girl groups intombi will be also present for you at the Neumarkt in Cologne to celebrate the World Girls' Day. With the action #siesagt we give girls a voice and surely collect great messages again. Send us a photo of your mouth and your slogan on Instagram Instagram or via mail to info@intombi.de What did you always want to get out of your chest? What is close to your heart? What would you like to tell the world on World Girls' Day?
"I don't think it was that long ago that intombi helped me. Every single picture and every contribution on the intombi blog tells its own story and that is what always gives me courage and strength. intombi gives girls a voice. So, I don't feel alone anymore when I want to raise my own voice. The blog gave me an idea : I want to start my own project now. The project could be called 'My Goal: Our Respect' and/or 'Respect in the Pocket'. The aim is to encourage all those who have a dream to express it. Often people are afraid to be treated with disrespect when they talk about it." Samantha (16 years, from Bornheim)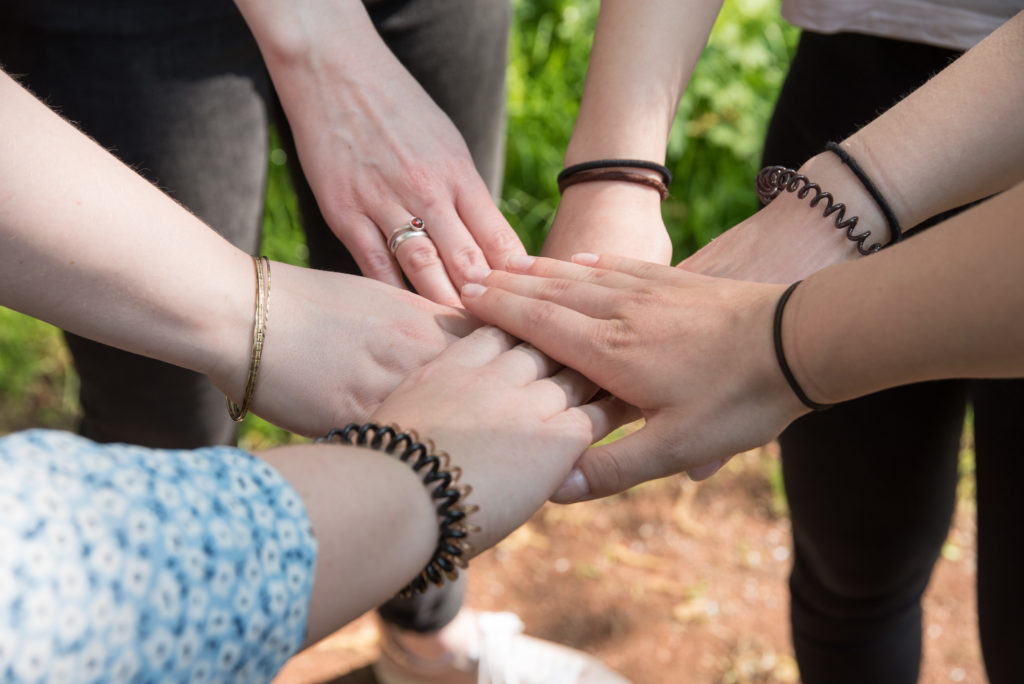 Beyond World Girls' Day, people are committed to girls and women, including the fashion model Sara Nuru. Here you can learn more about her and her brand-new book:
Passion-book tip: Sara Nuru supports women in Ethiopia – her book ROOTS is about the origin of this engagement

The search for her roots leads Sara again and again to Ethiopia, the homeland of her parents. Through conversations with all the strong women over there, Sara finds the courage to strike out on her own and free herself from the expectations of others.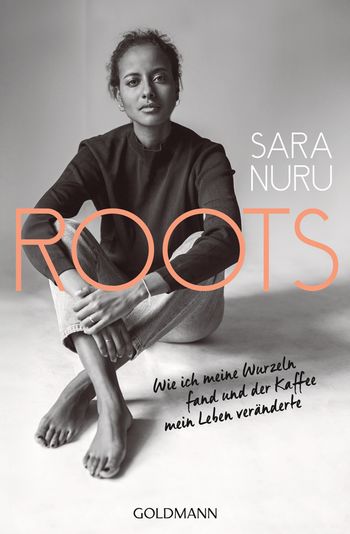 Sara Nuru was the winner of Germany's Next Topmodel in 2009. Today Sara is a successful fashion model and works as a moderator. Together with her sister Sali she founded the food start-up nuruCoffee in 2017, as well as her own club nuruWomen. Her book will be published on 14 October.
And finally, Katharina tells you how she lives her passion "bringing girls to power" via her blog:
Passion Story: Katharina´s Mission – Female Empowerment with her own Blog
Katharina, 24 years old, from Düsseldorf
"I type on the keyboard, goose bumps come over my whole body and tears come into my eyes. I feel understood for the first time. I am at work, allowed to listen to audio books. I have just heard another chapter from the book "#GIRLBOSS" by Sophia Amoruso. It is about the story of a young woman from the USA who founded a real online fashion shop out of an eBay account she used to sell second hand fashion. That story has changed everything And this at a time when the internet was still in an early phase of its development and nobody thought it possible that people would ever buy clothes over the Internet without being able to try them on beforehand. Books and other things have already been sold, and few have believed in clothing. This moment – this book – represents a great turning point in my life because that story has inspired me to continue my research to find other inspiring founders. I always wanted to learn more … I have put my passion into practice In 2016 I decided to start my Blog . There are articles about female empowerment and personality development, but above all interviews with strong power women who make a difference in the world have been published. I want to give them a voice and a venue to tell their stories. They can be a great inspiration for other women to start their own projects and fulfil their dreams, just like Sophia Amoruso did for me. Now, three years later, I am proud and happy about how development has taken its course. More and more women dare to live their desires, to release their potential and not to degrade themselves anymore. We are on the way to recognizing and living our true strength if we haven't already done it so far. Together we can achieve great things It is also important to me, that women get together in a safe environment and support each other. This can take place in private or professional life, because together we can achieve so much more. We can connect and unite us, plan common projects and accompany each other on their way. This is how I live my dream Besides my studies I now work as a freelance copywriter in the health, lifestyle and fashion sectors and as a mentor for women who live their dreams and no longer want to hold back". Katharina (24 years, from Dusseldorf)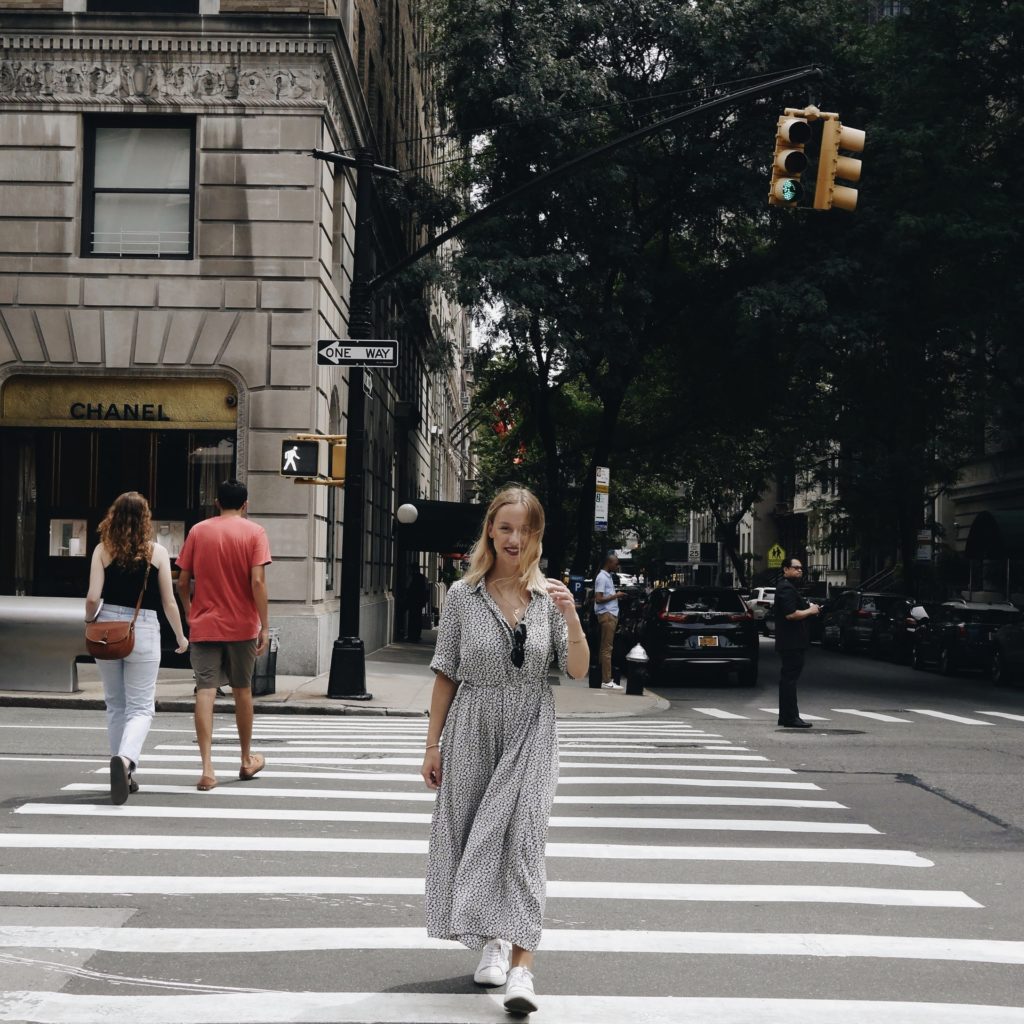 .
How did you like the first #PassionWeek? How do you use your girls-for-girls power? "Bring girls to power" – why is this your passion or why not?
Rate and comment this article now here!
Yours intombi team