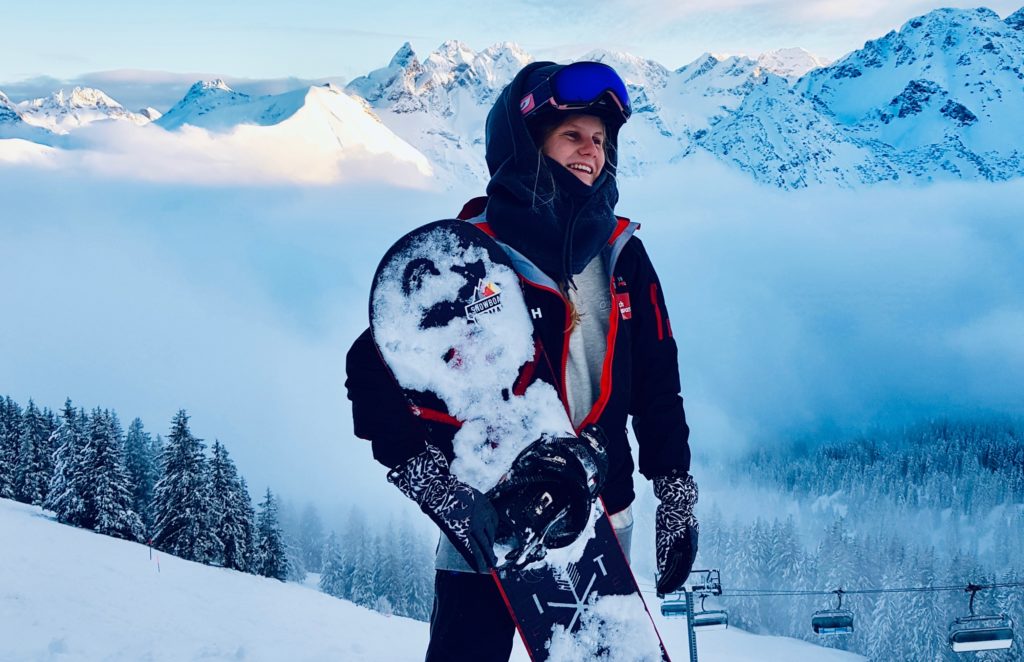 This PassionWeek is something special! It's all about sports in icy times. Quite obviously, it's about the fulfilment some young female athletes get from engaging in winter sports. Two of our women writers are successful Olympians. But you can also experience icy times regardless of sub-zero temperatures: sad living conditions, strokes of fate or war make it nearly impossible for the people concerned to lead a normal and peaceful life – these are often pretty difficult or even icy times. Enduring these injustices on the skateboard – Titus Dittmann can help with this. And we present to you a very special profession where sports is not allowed.
Celia Trinkl and the Winter Youth Olympics
Being allowed to compete in the Winter Youth Olympics as an athlete for the German team –  this is something 16-year-old Celia can be more than happy about. "I'm incredibly proud that long ago I set my sights on taking part in the YOGs (Youth Olympic Games) 2020 and that now I have really achieved this, too, and the whole training has paid off." The YOGs take place from 09.01. to 22.01.2020.
Celia gets some of her motivation from her family. She is absolutely delighted that her family is on fire. "That, above all, my family supports me so much, shares the thrill with me and goes to a lot of trouble for me, pushes me really hard and makes me totally happy. What also fascinates me is the fact that through sports you see so much of the world and get to know new people and cultures."
This passion simply never gets boring!
"What I love about sports is the fact that there will always be room for improvement. Sports will never get boring because you can improve indefinitely. Besides, I simply get a kick out of it.
Falls and school are part of it, too
Of course, there will be difficult situations from time to time, above all, in sports too, with falls in snowboard cross being quite frequent. Luckily, I've never been seriously injured so far and have never been sidelined for a lengthy period of time. Moreover, I must also admit that school is another hurdle which is not so easy to clear. In the winter we are hardly at school and have to catch up on everything on our own, which can be quite exhausting. But thanks to private lessons offered at the boarding school, it is a bit more easily manageable.
My goal has driven me
When I came to boarding school in 2017, one of my first stated goals was the Youth Olympics 2020 in Lausanne. In late 2019 my coaches called us athletes together to let us know who was going to compete in the YOGs. Three years later everything paid off and I reached my goal at last. Now I'm setting myself new goals which I'll work towards with great ambition, such as the next Olympics 2022."
Celia has been nominated as up-and-coming athlete of the year in her rural district. Here you can vote for her.
M

y #girlsforgirls tip:

Set yourself goals and never lose sight of them

!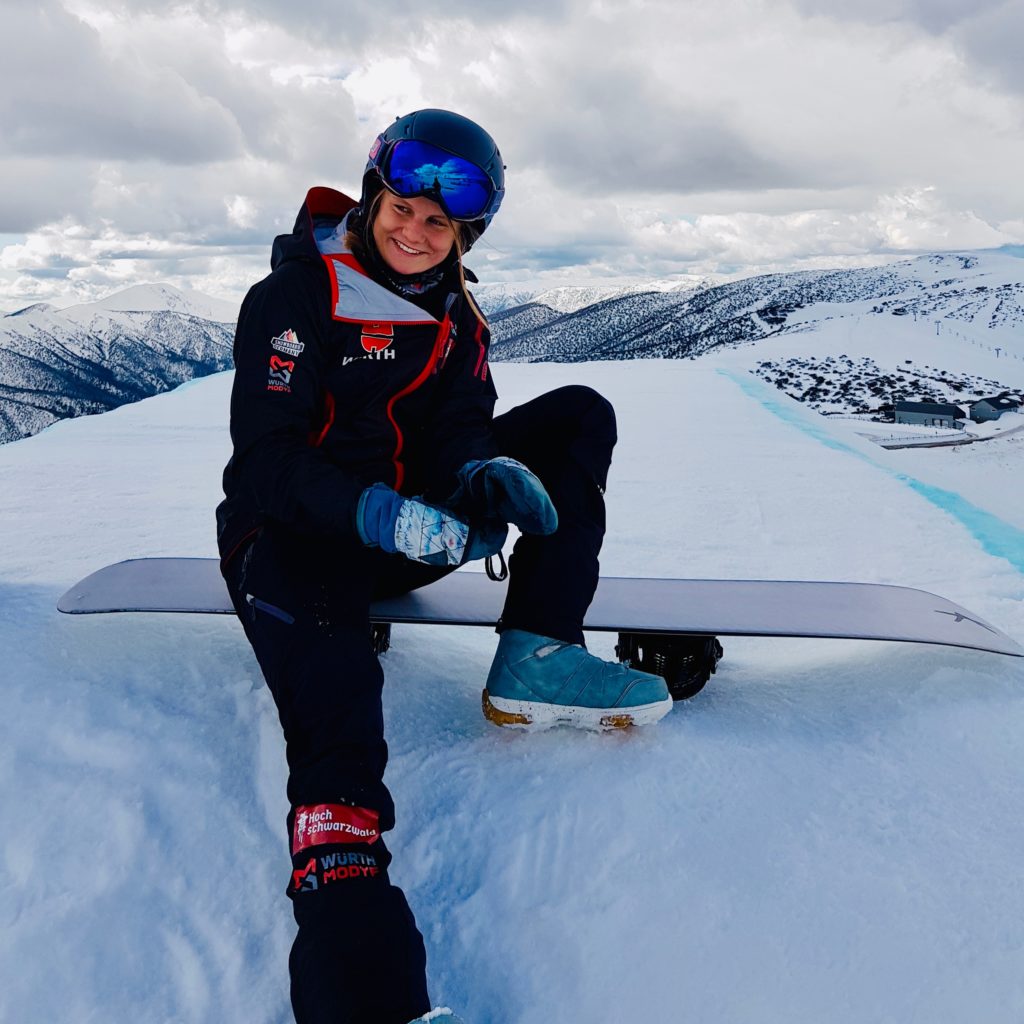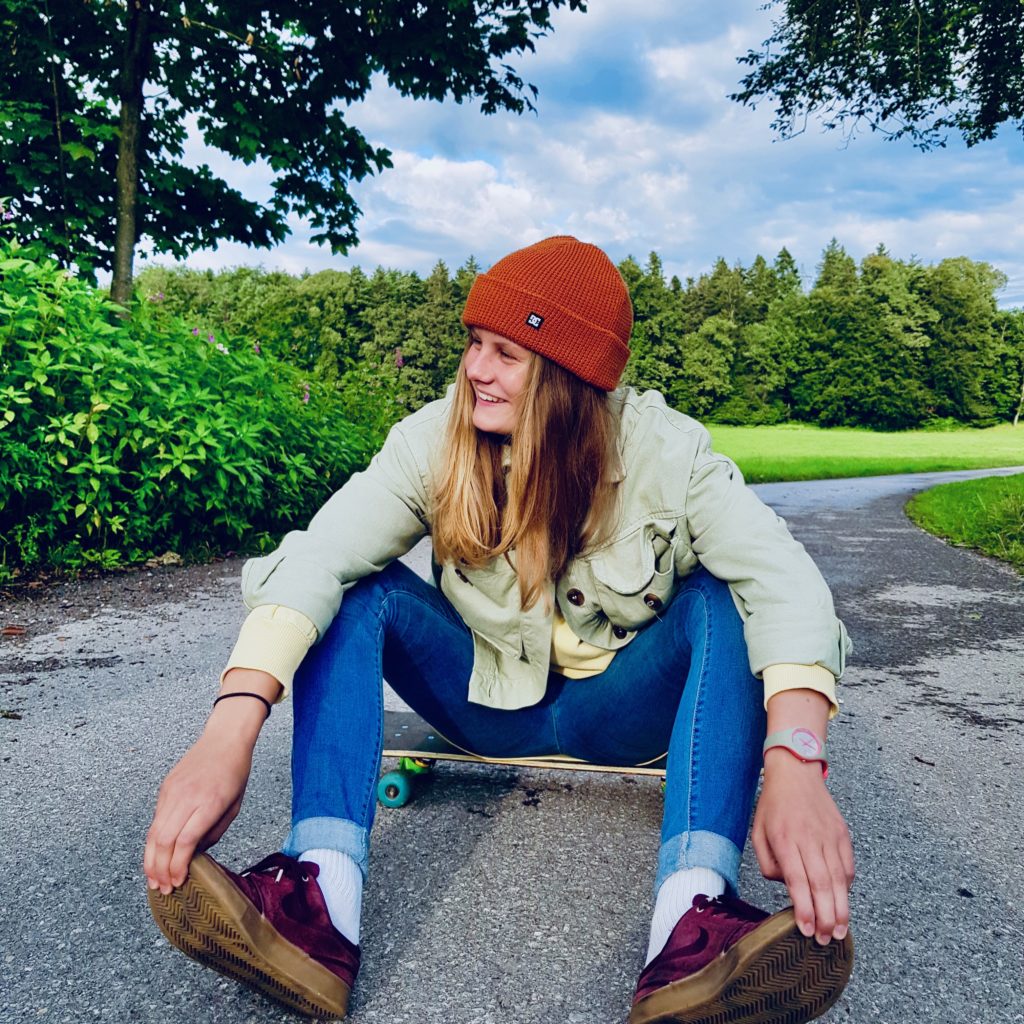 Curling has changed Nataliya's life completely
"Mum, I want to play curling, too!" were Nataliya's (19 years, from Cologne) words after following the Sochi Olympics in 2014. Back then the Russian women were represented in curling. The next day she stood on ice and curling has been her passion ever since.
"At first glance curling seemed quite simple, but it wasn't like that. Curling isn't called 'chess on ice' without a reason. In comparison with other sports, curling athletes not only have to be physically strong and hit very precisely, but also play in a tactically clever manner. In the beginning all this wasn't so easy to reconcile for me. But with a lot of training and fantastic teammates I have developed into a good curler.
My dream has come true
Then in 2016 a really big dream came true: I was allowed to play on Olympic ice in Sochi – after two years of tough training. That was a special experience, because I understood that anything was achievable and I could do anything if I believed in myself.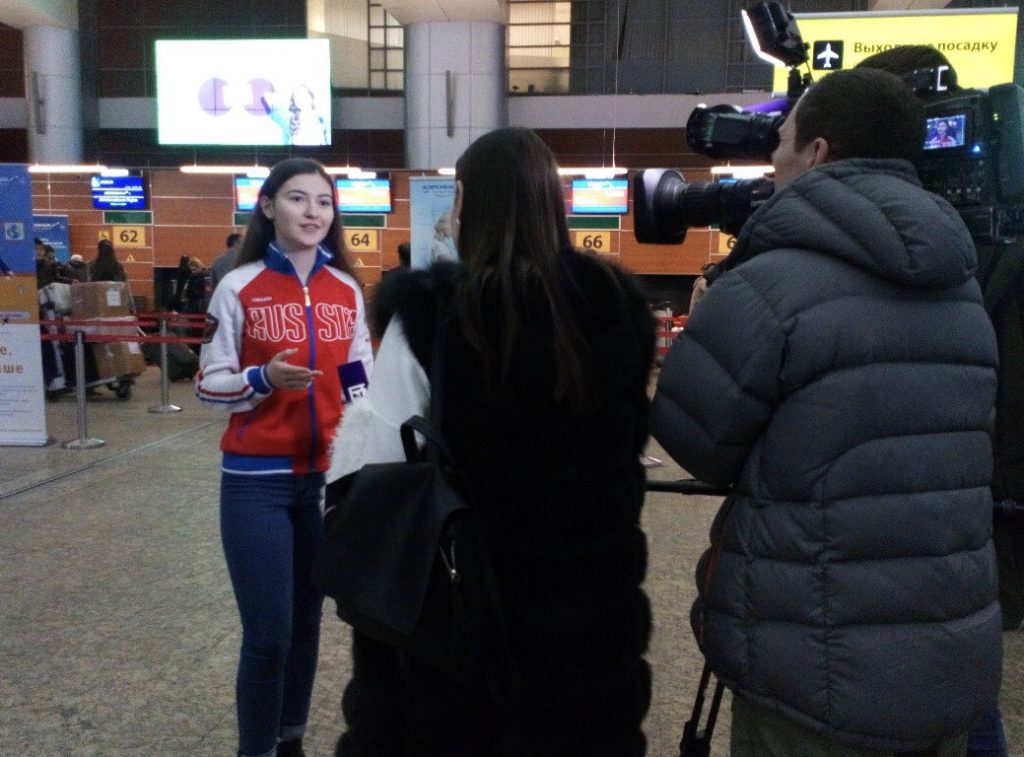 This is how my hard training has paid off
Thanks to curling I have become responsible and purposeful. I trained five times a week, so I didn't have so much spare time and had to learn to plan my life and school education well. So sports has also done a lot for my studies and my future profession. I have become much more self-confident. The victories have been extremely enjoyable for me and the defeats have helped me analyse and solve my mistakes and problems. Through curling I have found a lot of friends all over the word and have done a lot of travelling.'Curling people' are a special group. They are very friendly and polite, support each other and never behave in an unsportsmanlike or mean manner. The 'spirit of curling' does not permit being dishonest. Such a community is really special and I am happy to be a part of it.
Curling saw me through icy times…
In 2019 I moved to Cologne for my studies. I didn't know anybody in the city and felt very lonely. Then I joined Curling Köln, where I quickly found a lot of new friends. The team was my lifesaver in the big city. The athletes have become a big family for me – which is important because my family lives far away in Moscow.
My next goals are enjoying the upcoming competitions without any pressure and perhaps setting up a women's team and taking part in the German championships with them", Nataliya tells us in an interview.
Titus Dittmann navigates icy times on his skateboard in conflict areas
Loving sports, and particularly so in icy times, is our passion of this week. Yet it's not always about doing sports yourself, it's also about actually making it possible for other people to do so in icy times. Like Titus Dittmann – prominent founder of the non-profit initiative skate-aid. For him icy times haven't necessarily got anything to do with temperature.
Potential and hope even in war zones
It is precisely the prevalent social injustices and difficult living conditions in war zones and conflict areas, with children and young people particularly badly hit and stunted in their development, that skate-aid addresses with its projects. By means of skateboard workshops and the building of skate parks for example, skate-aid gives the children hope again. Perhaps you know the skateboard brand "Titus"?! The founder is a skateboard legend! In the interview Titus tells us how, through his charity, he manages to give children and teenagers both joy and hope.
Skateboarding makes girls strong!
And especially women, too, benefit from skateboarding, he is convinced, above all in areas where girls often have a particularly hard time based on their gender and are regarded and treated as inferior members of society. Because everybody is allowed to join in the skate-aid parks – irrespective of gender, skin colour, religion or social status. Skateboarding unites, fosters self-confidence and tolerance and makes you strong.
"In life, as in skateboarding, you have to rise whenever you have fallen down."
"It makes girls strong, too", according to Titus Dittmann, "as we can certainly see from the projects such as in Afghanistan. Almost half of the skateboarders there are girls. They are good at something that parents, other adults and mullahs (mullah is an honorary title of an Islamic legal and religious scholar/status of a scholar) aren't able to do. This is how girls become self-confident, and it has a positive impact on other areas in life. As strong individuals who have learned to believe in themselves, they can enrich their society and become actively involved", says Titus.
The complete interview with Titus Dittmann will be put online here on Friday
. We will learn when his enthusiasm for skateboarding was aroused for the first time and what he has already achieved worldwide with his charity. And he is even looking for support!
From icy times back to sports
As a physiotherapist, Lisa (25 years, from Cologne) lives the dream of a lifetime. The inhabitant of Cologne works at the cardiac centre of University Hospital Cologne. You will search in vain for sports here, because patients have, for example, undergone major heart surgery. But it is precisely in these difficult times, when people might be fighting for their lives and sports is out of the question, that Lisa brings exercise into play!
"In my team we mobilise patients after an operation and increase the stress so that they are fit to start rehab. Exercise is the be-all and end-all for patients after such a major operation! Because exercise is life and the patients want to return to a healthy life and therefore to a life with sports", she says.
Training as a physiotherapist takes three years, studying takes seven semesters (three and a half years) and there are only a few places available at state schools. That's why such training /a course of studies is often very expensive. But it is worth it! "Physiotherapists are needed everywhere, no matter whether it's in kindergartens, sports clubs, retirement homes, practices or hospitals." And there is a positive change: University Hospital Cologne has paid a training allowance since last year, which wasn't always the case.
Do you like the job of a physiotherapist? University Hospital Cologne is always looking for motivated trainees!
Passion contest: Win one of three calendars from Kalendrina
.
KALENDRINA is the popular calendar for girls with and without a disability in sports: Here you can find this year's exciting articles on sports, health, love or disability –  simply subjects that are interesting to girls and boys alike. Furthermore, there are funny games, cool picture stories, tasty recipes, book recommendations, simple do-it-yourself tips and much more.
.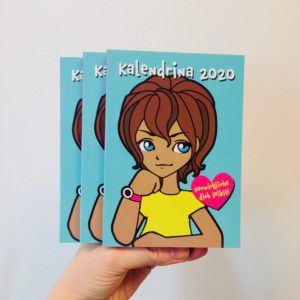 .
You can take part until Thursday, 16.11.2019 – 13:00. The winner will then be drawn at random and receive a message. Fingers are crossed. Anyone from the age of 14 up can take part, recourse to legal action is excluded. The prize can only be sent within Germany.
Every year disabled and non-disabled girls, aged between 12 and 18, of the child and youth organisation of the BRSNW (disability and rehabilitation sports association of North Rhine-Westphalia) meet up to create a new edition of Kalendrina. Kalendrina is published by the BRSNW in cooperation with the Sportjugend Nordrhein-Westfalen (Youth Sports North Rhine-Westphalia) and is sponsored by the government department for the preservation of local traditions and values, municipal affairs, construction and gender equality of the state of North Rhine-Westphalia.
.
The authors of this PassionWeek show: Sports can be the bridge for a happy and successful life in wintry and difficult "icy times". Self-confidence and strength are thrown in as a free extra!
.
How about you? When does sports help you in your life?
Article contains unpaid and unsolicited advertising.