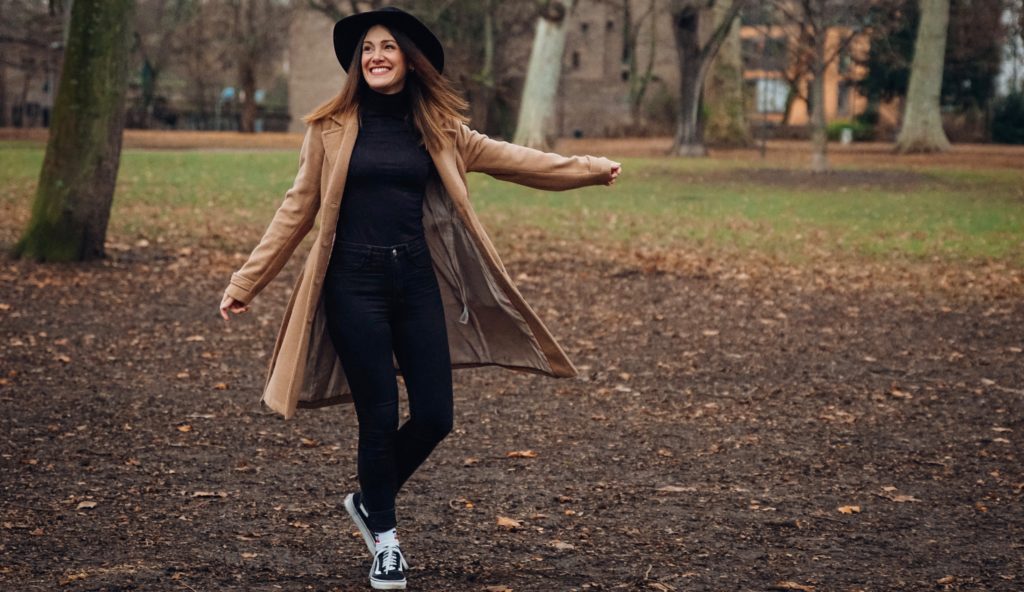 One thing you cannot imagine Cologne without it! And as being a Cologne #girlsforgirls blog we dedicate this #PassionWeek to this one thing! Our favourite season – carnival! The days are counted. By February 20th at the latest, everything will be upside down here in the city. We want to get you in the right mood and give you exclusive insights into the life of young Cologne girls who have made the fifth season their passion.
That's what you can expect in this 2-part #PassionWeek: The prelude is made by Sabi, who was interviewed in the girls' newsroom. She is front woman of the Cologne band Pläsier, which you should keep in mind. And since this is a very special band, namely a Cologne band, you will also get a Cologne 1×1 from us. In the second part which will be published on Wednesday you will get to know the role of dancing during carnival and how you can be a part of it. We also introduce you to a real carnival princess.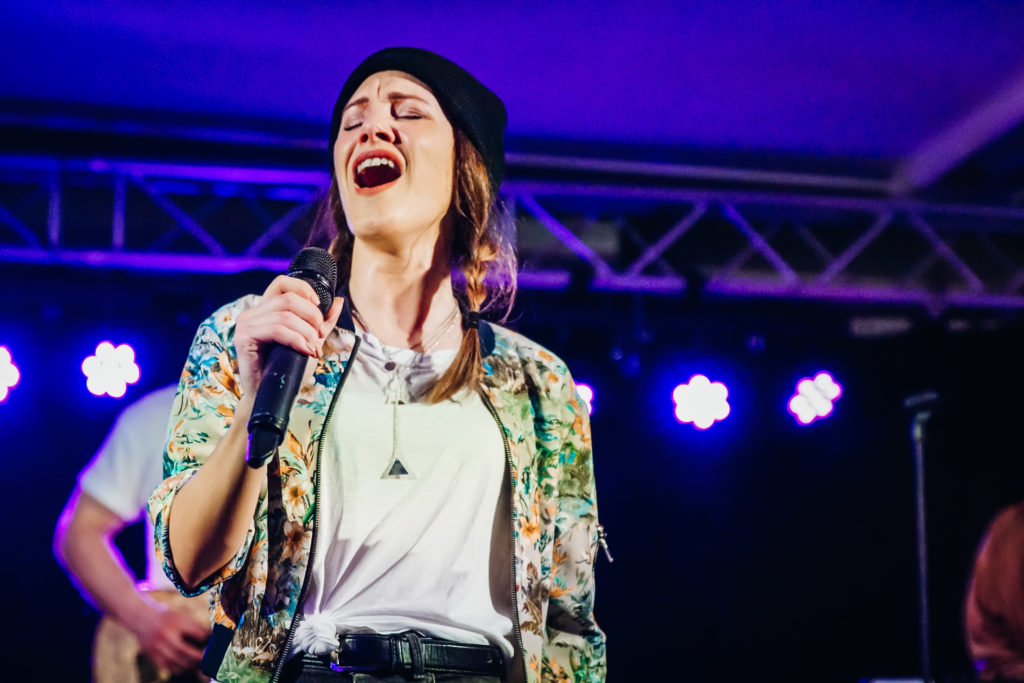 Sabi from Pläsier – That's how life is as a front woman of a band
"I always wanted to be on stage to sing. When I was 16, I took and passed an entrance exam for a musical academy in Hamburg. My parents, however, wanted me to take my school-leaving exams before I took such an uncertain path. So, I stayed in my hometown Cologne and for years singing was a hobby of mine. But I was always ompletely crazy about carnival," Sabi tells us.
"Acquaintances celebrated their wedding – following the Cologne style, of course, and so they asked us if we would like to sing covers for them. We agreed and as a surprise not only the three of us appeared, we also brought three boys with us. Then we played cover songs and mixed in three of our own songs. At the same time, we covered the song 'Saach jestern op Widdersinn' by Kasalla and put it on the internet. That was the beginning of Pläsier's success. The Cologne-born Sabi (33 years old) takes us on a journey through the history of her band and gives us an insight into the life as the manager of a Cologne music band. The #girlsforgirls idea always has a special meaning for her, especially since the Cologne carnival is a male domain.
"Why don't we sing Cologne dialect?!"
"Others saved money for vacations, I saved mine for carnival costumes. I never could imagine that my passion for singing and carnival would merge one day. The idea came to meat a Concert by the Cologne band Kasalla. I was there with Julia and Eva. I already know Julia from the kindergarten and we already sang together during school hours. Eva is Julia's little sister (and 2nd associate of Pläsier). The three of us were born in Cologne. And then we thought: why don't we sing Cologne dialect?"
A working day with Sabi
Being a musician is not only about writing songs, singing performances and rehearsals. I have to take care to plan for the six of us musicians + for our four technicians. The social networks have to be fed, for that you need photo and video material, which has to be prepared accordingly. Press work must be done. The bookkeeping is a lot of paperwork. Daily e-mail traffic and so on. And on top of that I am busy with writing new songs. But my motivation is definitely the audience. The moment when bright eyes and shining faces look at you. The moment when the whole hall is jumping, singing and clapping. And that happens upon our OWN songs! This is an amazing feeling!
Pläsier – a piece of Cologne culture
What makes a genuine Cologne original? I believe that we Cologners have a very special mentality. I've been told that during my holidays, long before Pläsier. And I think that Cologners transport a lot of it through their Cologne dialect. A certain lightness and zest for life is somehow in the Cologne genes. Of course, there are fewer and fewer young people who speak or understand the Cologne dialect. But it is obviously more important for the listener to understand the feeling conveyed than to understand everything literally. I was born in Cologne and know nothing else than that my father speaking the Cologne dialect only. That's why I was instilled with the Cologne language through breast milk. That's probably why I was always such a carnival jeck. I hope that the Cologne music keeps the dialect alive. At least that's what we've decided to take up on the flag.
Doesn't work? Then more than ever!
I am a very open-minded, fearless, purposeful, (sometimes TOO) conscientious person with the necessary amount of chaos and creativity. That's exactly how it was when I went on stage at the age of eleven looking up at the singers. I was never the 'typical fan' who would ask for an autograph or photo, but I wanted to exchange ideas with artists and learn, in order to be able to do it myself one day. This continues till today. I teach myself a lot of things, people close to me coyly call me "Information gatherers". When I'm not on stage I'm not complete. But I can also only sing about what's on my mind or touched me. Otherwise I cannot transport anything to the audience.
How the chatterbox Sabi can suddenly become a monster of silence
I have adrenaline before every performance. But no real nervousness. I have my band and my team on site. We have grown together into one big family. I feel very safe there. I always feel like a racehorse in the box, waiting for it to open in order to run. The greatest thing is of course that the songs are written by me. No cover songs, but all real experiences and feelings. And if people like to listen to them, it's the most beautiful thing you can imagine.
When I am nervous after all, I go through a change of nature, so to speak. The chatterbox Sabi suddenly turns into a monster of silence. I then go inside myself. Have no interest in conversations and somehow dive into myself to calm down. I then become extremely focused, which may seem arrogant to outsiders, because I am then so in my own world that I can no longer perceive anything left or right. And it has already happened to me that I did not notice when I was greeted.
A performance in front of 15,000 people in the Lachenchen Kölnarena
The Lachende Kölnarena is one of my absolute highlights. You have to imagine that arenas are actually reserved for world stars. Or for bands from Cologne, through formats like the Lachenden Kölnarena. But how many bands are there worldwide who are totally happy to play anywhere at all? Here in Cologne you have an incredible number of opportunities to present yourself with your music. Whether in small clubs or pubs. But the fact that you can be on stage in a location like the Lanxess Arena, in front of about 15,000 people, is a gift. I have a huge respect for every single performance there. There I have a completely different nervousness. Just because of respect for that stage. And then when 15,000 people are shaking their heads to your own song… That's incredible! I already had tears in my eyes and had to swallow hard.
Sabi in the middle of the male domain
I have never had any problems with male colleagues. On the contrary, they are happy, that women sometimes make music and play instruments themselves. Not only the Cologne music, but the entire Cologne carnival. It's no secret that there are traditional corps which women are not allowed to enter. In this respect, there is much more behind the scenes with men rather than with women. It's also true that there are more male bands than female bands. I am thinking a lot about that aspect. There are many different opinions about it. There are many people stating they just don't like women's voices at carnivals.
Other theories are that writers (they design the programs of the sessions) must of course get the halls fully booked and therefore book well-known bands. Since there are more male than female bands, there are also more men in the audience. What also plays a role is of course the fanbase. Young girls surely find male bands more interesting than women. They tend to go to the band bus to take pictures, which then end up in the social media, where they are distributed.
Sabis #girlsforgirls statement
It is a little bit in the nature of a woman to perceive another woman FIRST as a competitor. Every girl knows the typical look when women pattern women from top to bottom. If you could break it down a little more. If women would be more open towards strange women. If every woman would question self-critically 'Am I like that too?', then maybe one would be more sensitive to it. I myself have started to pay attention to this at some point and I am super open-minded towards other girls. We are so much stronger together than against each other, "said Sabi.
But Sabi does not only sing Cologne songs. This year we can look forward to a new project – in High German – of the singer. Here is a little foretaste.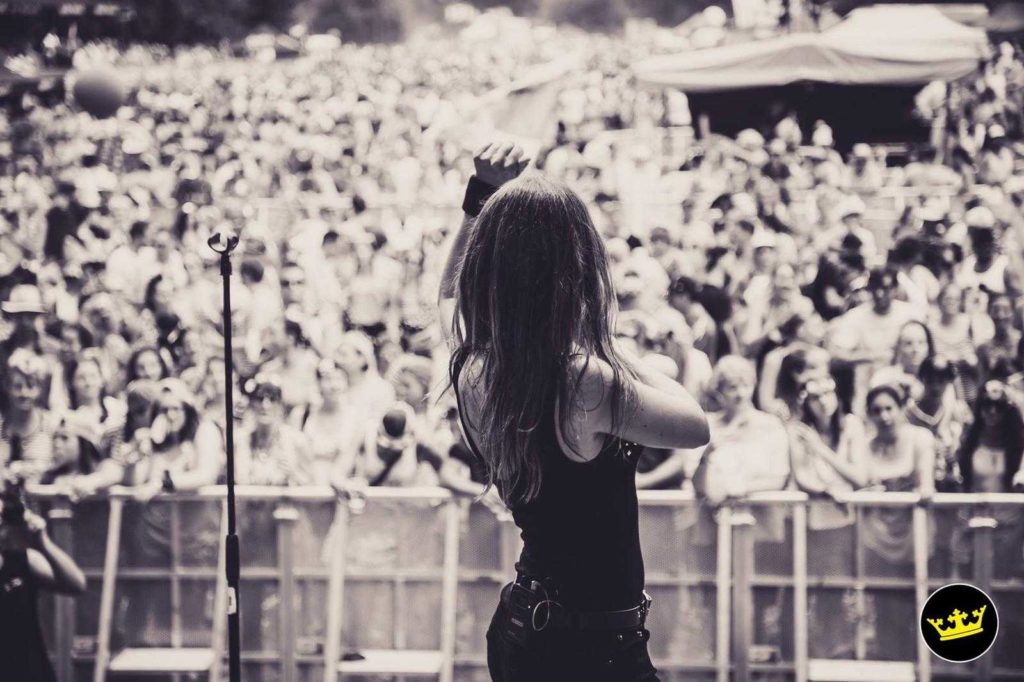 Cologne carnival 1×1 – Knowledge to go
And so that you now have an overview of the most important dates and words in Cologne carnival, we have the Cologne carnival 1×1 – Knowledge to go. The carnival session or the "fifth season" is officially heralded on November 11th, at 11:11 am. From then on, countless festivities such as carnival sessions and balls take place until Ash Wednesday.
Celebrating at carnival 2020 – When is what at carnival? You should remember these days
On Thursday before Ash Wednesday (20.02.2020), the day of the Women's Carnival, the carnival days will open at 11:11 am. From this time on, the jecks celebrate by day and night in the pubs and on the streets until the evening of Carnival Tuesday.
On carnival Sunday (23.02.2020) the Cologne Schull- un Veedelszöch take place. The best district's foot and carriage groups will be awarded prizes and will be allowed to take part in the Rose Monday procession.
The official highlight of the Cologne carnival is the Rose Monday procession on Rose Monday (24.02.2020).
In the night to Wednesday (25.02.2020) the Nubble burning is held in the districts as a farewell custom. The Nubbel is a straw doll that is burnt in many pubs and stands for the sins committed at carnival. With the burning of this, all sins are also eliminated. On Ash Wednesday (26.02.2020) everything is over.
Carnival alphabet: The most important words in Cologne dialect
| | |
| --- | --- |
| Alaaf | Alaaf is the most important word of Cologne carnival and a symbol for cheering the city of Cologne. |
| Bützje | A breathed kiss without right touch on the cheek, not on the mouth! It is used as a thank you for a medal at the meeting, for a small bunch of flowers received during a carnival parade, for a Cologne beer or simply because the neighbour is so cheerful and nice at the meeting or the costume ball. |
| Doosch | Thirst |
| D'r Zoch kütt | The first tractor with the important sign. "D'r Zoch kütt!" (the train comes) heralds the beginning of the carnival procession. From now on it rains only sweets and a lot of joy is spread. |
| Jeck(en) | Silly, crazy (lovingly meant) person |
| Kamelle, Strüßjer | Sweets and (flower) bouquets distributed during the carnival procession |
| Pänz | Children |
| Pittermännchen | Keg of Cologne beer |
| Veedel | District |
Let us celebrate carnival with your hits!
Tell us your favourite carnival hits in the comments and we will put them on our "intombi Karnevalshit 2020" Spotify playlist.