.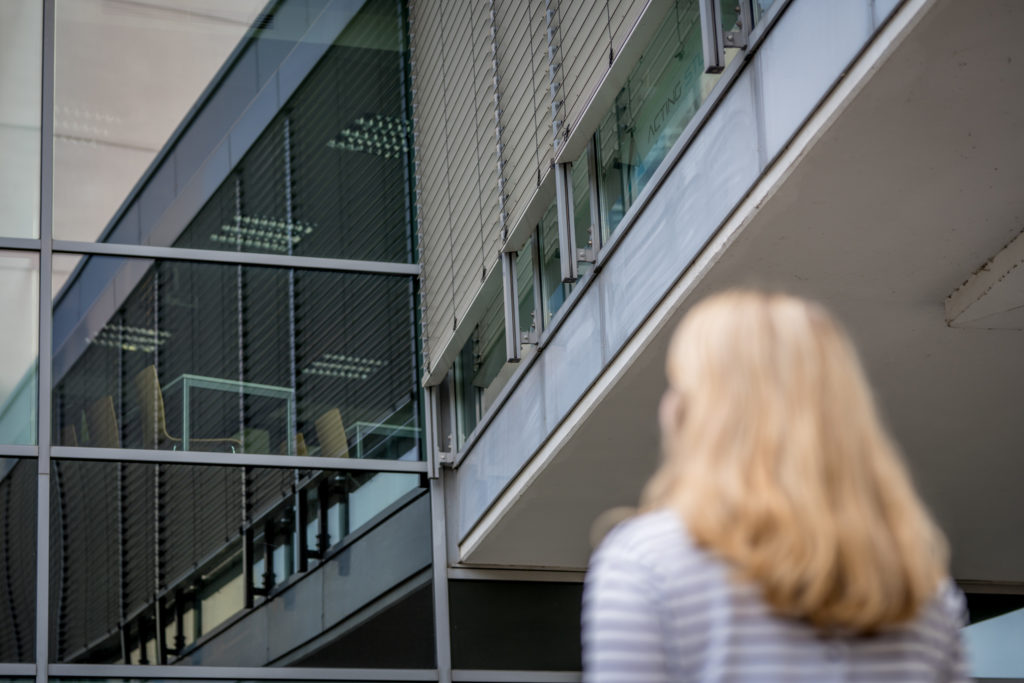 .
My name is Laura and I study architecture in the third semester at the University of Science in Bochum. That's my #afterschoolstory.
To be honest, studying architecture wasn't my childhood dream. However, I have always been interested in historical buildings and architecture. Since my father is an independent architect, I grew up with this profession and everything that goes with it. Out of interest and curiosity, as a child I already drew my first plans and regularly drove my parents to madness with it, for instance when I took my Playmobil house apart in order to rebuild it according to my weekly changing ideas.
.
High school diploma passed – and now?
I can't say that suddenly after my graduation I found myself without a clue and overwhelmed by the possibilities. The slight feeling of being unable to cope with the thousands of offers was already there before. It wasn't like I had no ideas – quite the opposite as I have always been interested in many things. But in only a few areas I could imagine working in all my life. However, there was one thing I was sure about: I wanted variety and fun at work. Nothing which would force me to do the same tasks behind a desk every day.
In the course of my school days I became interested in medicine. Even if I could never have imagined becoming a doctor when I was a child, I began to be interested in this field over the time. Initially, I have to admit, this was due to the TV series Grey's Anatomy. But biology and research with regard to human beings has always fascinated me so that the idea of standing in the operating room with a scalpel in my hand aiming to save lives was no longer so absurd. In fact, I could definitely imagine it and a medical degree was a firm part of my plans for the future.
.
.
And unfortunately my motivation at school didn't follow. Although my grades with an average B grade (acc. to german school system 2 = good) was absolutely fine, especially considering with my laziness, it would have meant a very, very long period of waiting till the start of medical studies. It was clear to me that I didn't want to be a doctor not before an age of 40 years and that's why I ultimately decided to study architecture which has always interested me. Through my father, I also knew what would happen to me later in my career.
.
Arch from Rwanda won't be deterred by difficulties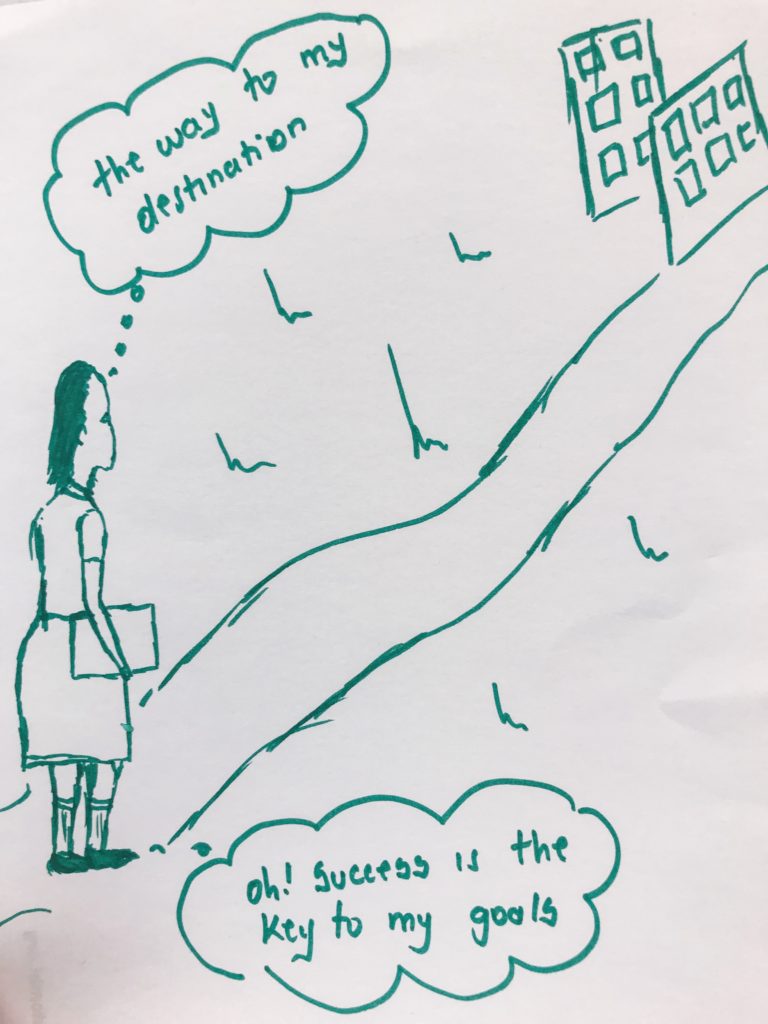 "My name is Juvette and I am 15 years old, but I prefer my nickname Arch. My hobby is drawing. I always wonder how I can succeed in architecture. I am preparing for some foreseeable difficulties and I will not be unsettled. I continue to pursue my dream of becoming an architect."
Juvette, 15 years old, from Mubuga/Rwanda
.
Studying in Bochum? Why not Cologne or Düsseldorf?
When one has finally decided on a direction, the next big question comes: Where should I study? Of course, this depends on the announcements and cancellations of the respective universities, but first you have to make a pre-selection, where you want to apply at all and where you could imagine studying and maybe also moving in.
It has always been clear to me that I would like to become self-employed later on. With the system of bachelor and master, however, it is necessary to have also completed the Master's degree means at least five years of study. Bochum has one of the few universities in Germany that offer a bachelor's degree of eight semesters, i.e. one year longer than usual. The special feature of this is that this longer bachelor's degree is sufficient to be able to become self-employed later on even without a master's degree. This made it difficult for me to decide to go to Bochum.
.
.
The next step for studying is imminent
At the moment I still live at home with my parents and have to go to Bochum every day by train. So on bad days – in the case of Deutsche Bahn almost all the time – I spend four hours alone coming to and from my university. As you can imagine, an annoying affair. To move to Bochum becomes more and more probable for me due to these circumstances. Even if it is not the most beautiful city in Germany, it is still a city of students and therefore there is a lot going on all the time.
.
Students have a lot of free time, don't they?
I study at a university of applied sciences, which means that we generally work much more practice-oriented and have a smaller number of students than at universities. I started with about 140 other students, but in the first two years the number decreased due to the high demands and stress.
If you want to study architecture, you should be aware of a lot of stress and be ready for one or the other night shift. Of course it is a matter of how you can organize yourself but even for the most structured students among us it can be a stressful full-time course of study. For a true master of procrastination like me, it regularly presents a challenge.
In addition to the models and plans that we have to build and draw for the permanent levies, our university relies a lot on group work. Even if in group work there is often only a narrow border between hatred and love and you recurrently notice how much one likes some people, the joint completion of tasks welds together until deep into the night.
.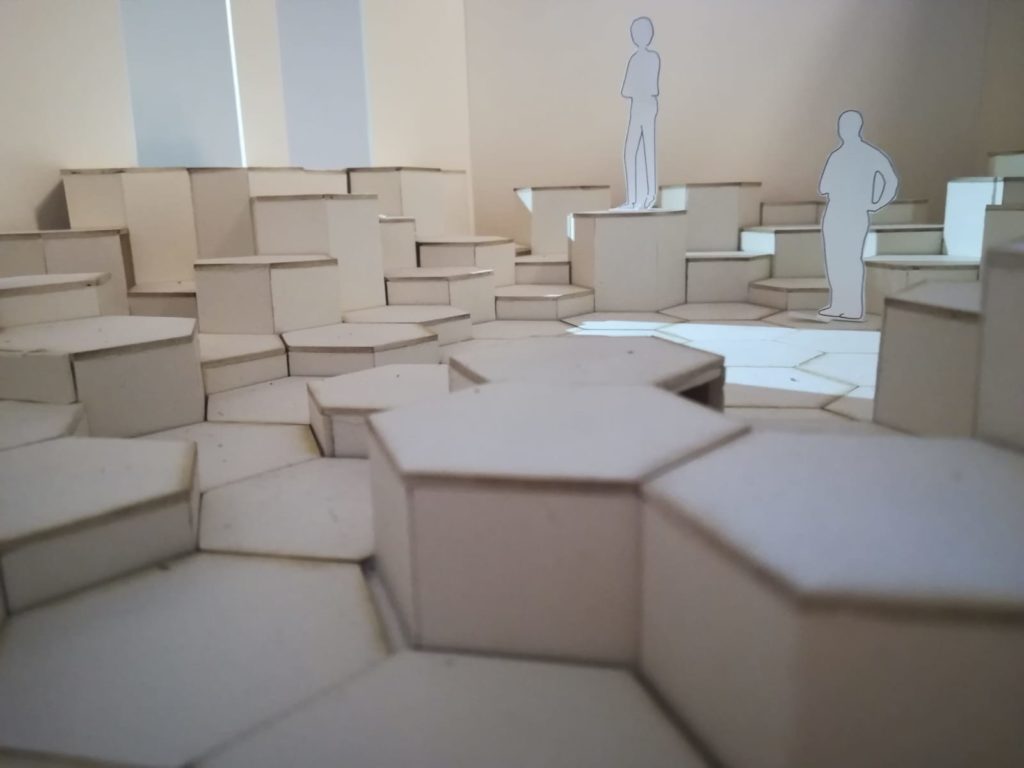 .
Nicole's way to her dream of the future, leads through an architectural office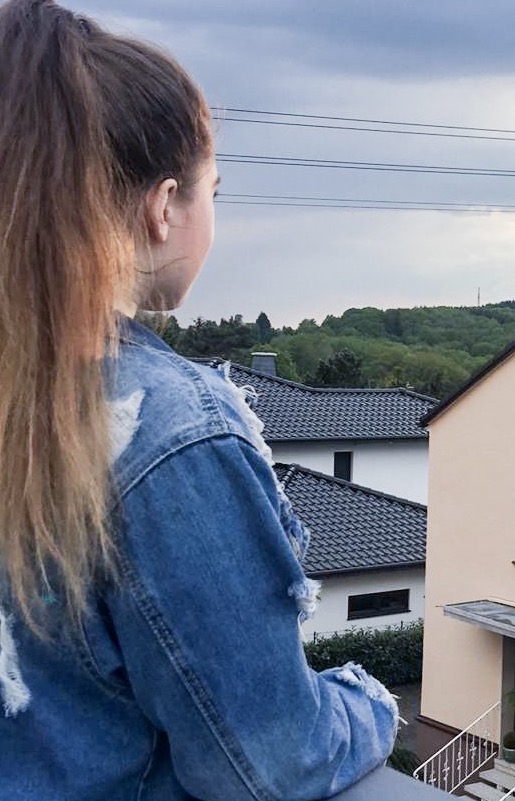 "I'm just doing the technical school leaving certificate in the direction of design. That will take two years. My dream is to become an interior designer afterwards. With the profession of interior designer, I can let my creativity run wild. I also like to decorate and design rooms. I am currently completing an annual internship in an architectural office."
Nicole, 17 years old from Koblenz, has already written an article about her self-determined life.
.
"I'm sure there's a lot of math and technology in this study!"
This idea is widespread. But it is not quite true. Of course, you should have the basic math knowledge and above all be an expert in handling a calculator, that's vital. But the study consists not only of formulas and statics. We are very much concerned with the creative Designing and about the technical details and superstructures themselves. The only real mathematical subject is Structural Design, which in the best case scenario one has completed it after the first two years.
Structural Design is about the basic principles for the planning of structures. As a structural engineer you are consulted by the client as an expert and must ensure that the drawings, calculations and instructions required for execution are supplied and correspond to the approved building documents. (Source: Wikipedia)
.
If architecture is something for you, nobody but yourself can answer. If you are interested in architecture and have a minimum of spatial imagination, the willingness to spend some free time studying and show stamina, the direction sounds promising. I like my studies very much. Even though it is often very stressful, it is a lot of fun and above all it's creative. So overall it's a good idea for those who is looking for variation in one's usual daily routine.
.
You are finished with your architecture studies and are looking for a job?
Try the city councel of Cologne! Architects who are interested in diverse tasks and challenges in various projects in various specialist offices are sought. Click here for more information.
My #girlsforgirls tips
A good way to find out if you like your job is to do an internship in the field. You already gain initial experience and see how the processes from the meetings, to drawing plans to the actual construction sites work.
I hope you all find your dream job and advise yourself to just try a few things to see what you are really interested in and care about.
Have you been aware how time-consuming architecture studies are? Why would you be interested in a creative profession or why not?
Yours Laura
.