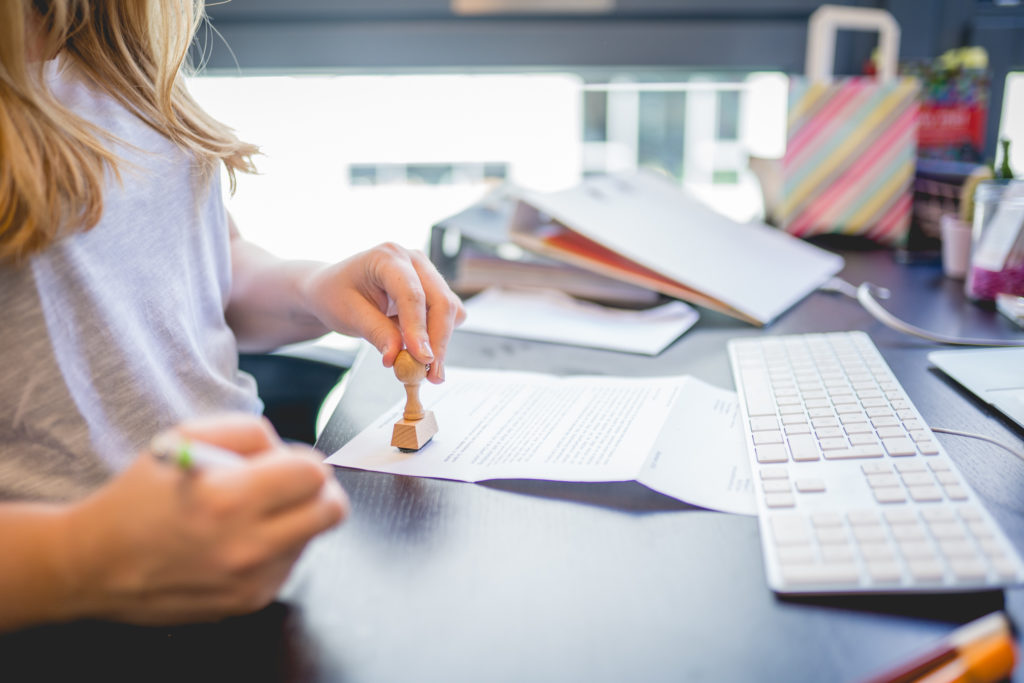 Hi, I'm Theresa, 23 years old and study social work at the Catholic University in Cologne.
After a 20-day internship in the 2nd semester, thee semesters later followed an 80-day internship semester, which I did at the youth welfare office of the city Neuss in the field of youth development and youth welfare in criminal proceedings. The first three month in the youth development department, a rather unknown but, in my opinion, very important department.
The tasks are to plan or publicize the city's summer holiday program. Among other things, my task was to evaluate the events in the past summer holidays in terms of the number of participants, age, structure etc. In addition, the youth development department is planning playgrounds. They interview children in the surrounding area in a children's meeting, where only children have the right to speak, what they want on the playground or in the district. In case of youth protection requests, i.e. when a child wants to work, you need an authorization so that the welfare of this child is secured, and you can be sure that it wants to do this work voluntarily. These requests are also handled by the Youth Development Department.

A lot of office work …
The children's and youth facilities belonging to the city, work together with the youth development department, which they are supervised by and are able to ask for help if needed. The promotion of youth must meet the policy requirements, including those relating to the above-mentioned themes.
At first, I didn't think that office work was so prevalent, but it is. In addition to all the time I spent in the office, I was also able to experience many cool things. For example, a children's festival, the See.You.Festival, some youth welfare committees, many working groups with different topics, the exchange between the city's children's and youth institutions in joint meetings and much more.

Working in youth welfare services in criminal proceedings
The internship showed me how much work is involved behind the scenes, but also that such a large part of office work is simply not mine. That is why I was even more looking forward to my time in youth welfare in criminal proceedings.
There, delinquent teenager and young adults between the ages of 14 and 21 are cared for before or after their court hearings by means of care instructions. Those concerned can come voluntarily. But it is recommended to come with the responsible social worker, as he/she can report on the development and past of the accused and the punishment could thus be milder.
One case that I particularly remember…
…is that of a girl who defines herself as a boy. This presents him with several challenges. In addition, there were some difficulties in the family, which is why he lives in a residential group.
He had to go to court because he had repeatedly committed minor criminal offences. The institutions in which he had to work were always troubled because he refused to work. So at some point he had to got to juvie.

Also valuable: knowing what you don't want
The time there was super exciting for me. I was able to go to court almost every day (mostly the district court) and follow the negotiations. Once I was even allowed to go to the higher regional court in Düsseldorf, which was also a super interesting experience! In addition, my tasks were to summarize the content exchange in the previous interview in a short report, to create files and to listen to my colleagues telling me about their exciting cases. In fact, two of my five colleagues have worked in youth welfare, from the end of their studies until shortly before they retired.
At the beginning of my internship I had no idea what to expect, as I slipped into it by chance. In the end I found out what I like, but also what I don't like and in which area I don't want to work. And that has been at least as important as finding out which area I like! Because I think that every experience, whether negative or positive, brings a bit more orientation into the big world full of possibilities!
Have you ever done an internship that has shaped you?
Yours, Theresa