.

.
Alaaf you
With the appropriate music from the band Pläsier, which you already got to know in the first part of this #PassionWeek, and the carnival alphabet, you will now learn about the passion to dance during carnival and how you can be a part of it. But not only that! We introduce you to a carnival princess and let you know about the carnival costume trends 2020.
.
Lea and her passion for the Cologne dance tradition
The dance belongs to carnival, like the red clown nose into a clown's face. Whether a professional guard dance, hobby hip-swinging or social swinging. The main thing is to always stay in motion. And so, it goes with Lea (26 years old) from Hürth, who is part of a very special Cologne dance group.
"Carnival has fascinated me ever since I was a child. The bright colours, the creative costumes and the celebrations together with the most different people have always given me great joy. The Original Dance Group Kölsch Hännes'chen, in which I dance, is already visually different from the other dance groups in Cologne. Through the many different costumes, which represent the Cologne originals from the past until today, we bring a colourful picture on stage.
.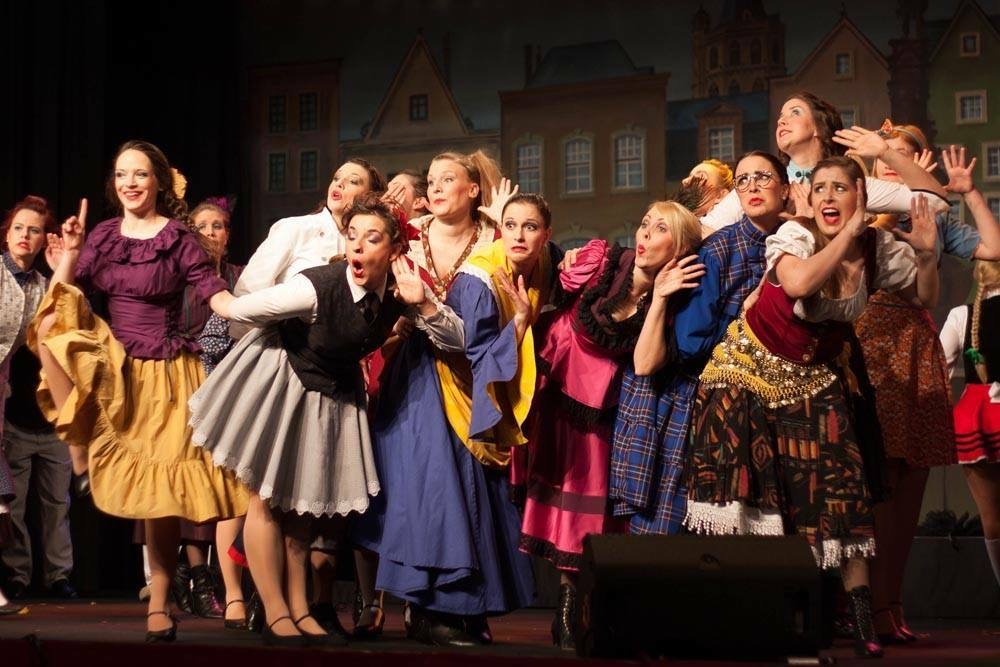 .
Everyone plays their own role with the Original Tanzgruppe Kölsch Hännes'chen
Every dancer who joins our group presents and interprets his or her role a little bit differently and thus can become a part of oneself. This year I am going into my 6th session with the Original Dance Group Kölsch Hännes'chen and so far, no performance has been like the other.
.
My carnival highlight 2020 with the Bläck Fööss during the matinee
This year I was on stage during the Matinee, an artistic event of the Cologne Carnival's festive committee in honour of the 50th anniversary of Bläck Fööss, with dancers from 15 different dance groups. Dancing in such a beautiful setting for the Bläck Föös and getting standing ovations in the philharmonic was already the highlight of my session this year.
.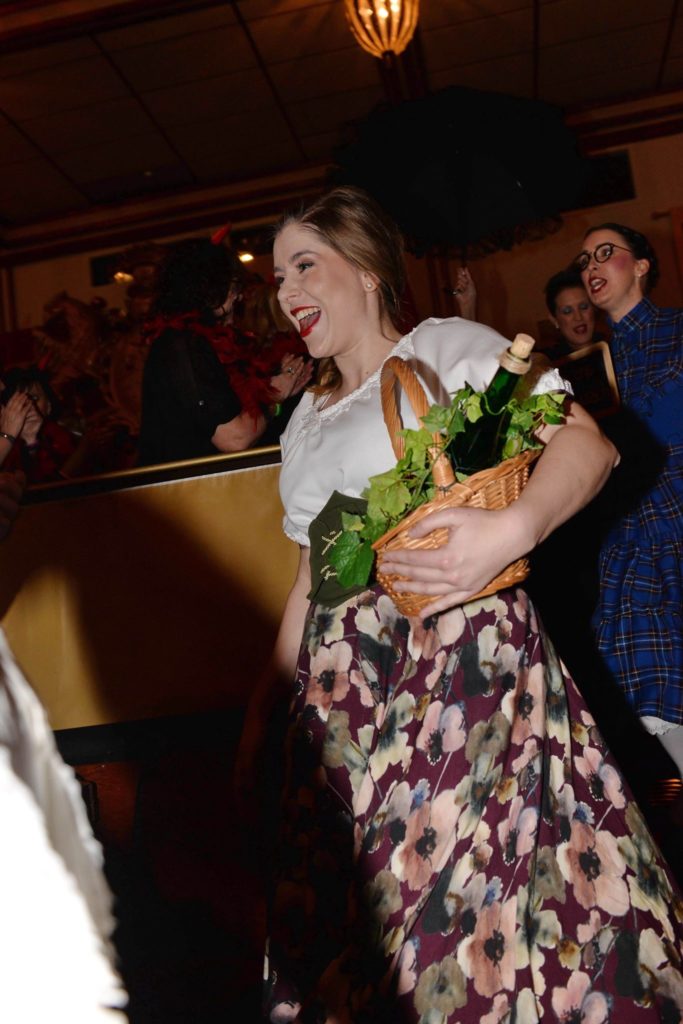 .
Carnival involvement is a school for life
When you get involved in carnival, many different tasks are waiting for you and for which you take responsibility. For example, planning and organizing your own events or managing your social media account. Without your involvement in the carnival, you would not be confronted with many of those tasks at all allowing you to take a look behind the scenes. This insight brings you into contact with people from all professional and interest groups. You can benefit from these contacts in all situations. Dancing is an absolute team sport. You learn to take responsibility.
.
Leas carnival #girlsforgirls tip
Dancing at the Cologne carnival is an incredibly beautiful, versatile hobby. It demands a lot of commitment and dedication from every single dancer. But if you are willing to put in this effort, you will have an incredibly wonderful time and get to meet all kinds of people. So have the courage to join in," Lea tells us.
.
If your passion for dance is now also ignited – you can join the Original Tanzgruppe Kölsch Hännes'chen
If you also want to become a Cologne Original, you can register for our classical trial training. This year the units will take place on Tuesday, 03.03.2020 at 8 pm in the Pfarrheim Christ König (Altonaer Straße 59a, 50737 Cologne) and on Thursday, 05.03.2020 at 8 pm in the Bürgeramt Kalk (Kalker Hauptstraße 247-273, 51103 Cologne). Here you can prove your dancing and acting talent and maybe you will soon be whirling around the stages of Cologne together with us.
.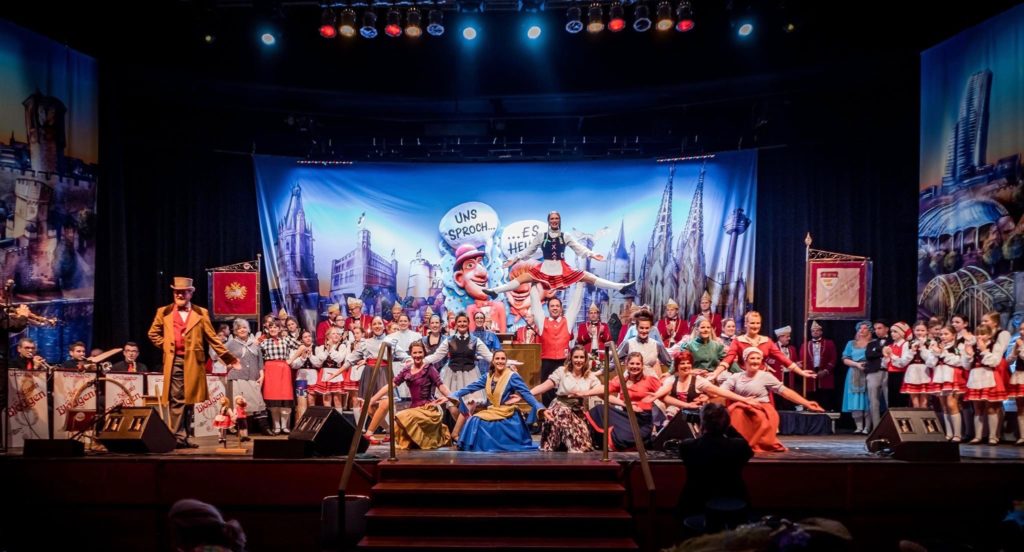 .
Or how about a flip at the carnival society Sr. Tollität Luftflotte?
The dance corps, i.e. the "dance group", of the carnival society Sr. Tollität Luftflotte e.V. has stood for the tradition of dance and the joy of carnival since 1927. In each session they master extremely difficult and demanding (air) acrobatics. This high level of professionalism has been rewarded several times in recent years with awards such as the Fool's Oscar. The dancers are called stewardesses here. For you, we have asked which requirements are needed for the passion Luftflotte.
.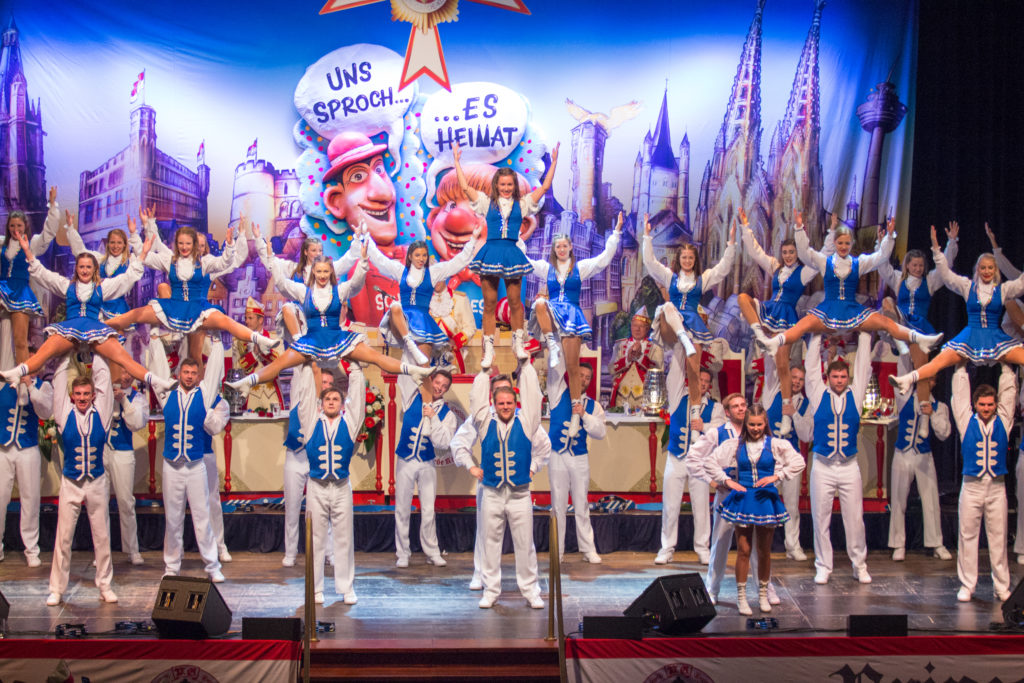 The three most important requirements for a good stewardess at Tollität Luftflotte
"The most important thing for us is fun, which includes the fun of dancing but also the fun of training with a group of 40 people all year long with sporting ambition
one should have a beautiful authentic aura
ambition and agility (for example, for splits) …the rest we'll teach you during the training year.  
Three tips to become a stewardess in the carnival
don't give up – even if the balancing act is not yet in place, with enough practice anyone can do it.
it does not hurt to have gained dancing experience before. This does not necessarily have to have been gained in carnival.
one should be ambitious and motivated to train several times a week and be active in sports.
You want to be part of the air force? After carnival we start.
Each year on Ash Wednesday we have a trial training for the upcoming session. If you bring along the right prerequisites, joy and motivation, nothing will stand in your way. You can find more information here.
The passion of flying – you can do it
Go for it! Stop by for try-outs. Stay motivated, set yourself goals and believe that you can achieve them. For everything else you reward yourself on stage", the commander Dominik Tasch tells us. That's how it looks:
.
You still can't get enough of the carnival passion and dancing?
Here comes even more dance inspiration for carnival from our girls' editorial office. Our two intombi girls Lisa (22 years old) and Johanna (15 years old) have already been inspired by their passion for dancing. The motto of Lisa's dance club "Dancingfeet e.V.", "Dancing is dreaming with your feet" is described by her here. What the most beautiful thing about dancing in the carnival society "Burgknappen Rut-Wiess" is, Johanna tells you in her article.
.
Dance group as accompaniment for triumvirate or carnival princess
Dance groups from carnival societies often accompany their own triumvirate. Because carnival societies always choose a triumvirate from their ranks, which consists of prince, farmer and virgin. Of course, these roles are nowadays represented independently of gender – by both men and women. They are the figurehead of the carnival session and represent the local carnival. But it also works without a triumvirate. With a princess or a prince. For this #PassionWeek we could win our youngest author: It's Laura Marie (10 years)! The child princess from Hürth-Kendenich is accompanied again and again by Johanna's dance group, the Burgknappen Rut-Wiess.
.
"Komm los mer fiere" – The passion carnival means not only celebration but also commitment for those who need support
"Ever since I was a little girl, my dream has been to be a carnival princess one day. I parade with my entourage through the halls of the Erftkreis and I enjoy every performance. We collect donations for sick kids and people with disabilities by selling specially created pins. Often, we meet the other Tollitäten from the other places and meanwhile one knows each other and celebrates with each other.
.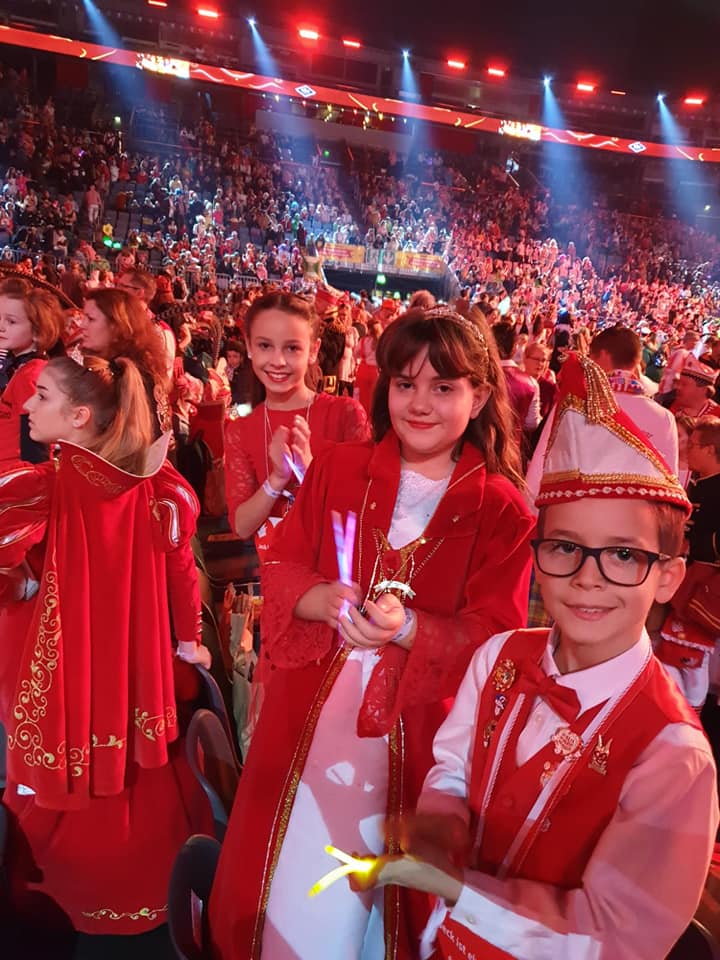 .
Why do people celebrate carnival? – Carnival is an unforgotten tradition
My proclamation, which is the public announcement of my office, was certainly the most exciting moment. …and every single performance is superlative.
I have been celebrating carnival for as long as I can remember, and it belongs to it as a real cologne girl. I love the music and am glad to have learned the cologne dialect. Traditions are very important for me. Doing good and supporting others who don't feel the same way should be self-evident and the sale of our pins is my top priority. In this sense: Drijmol Kendenisch Alaaf!"
.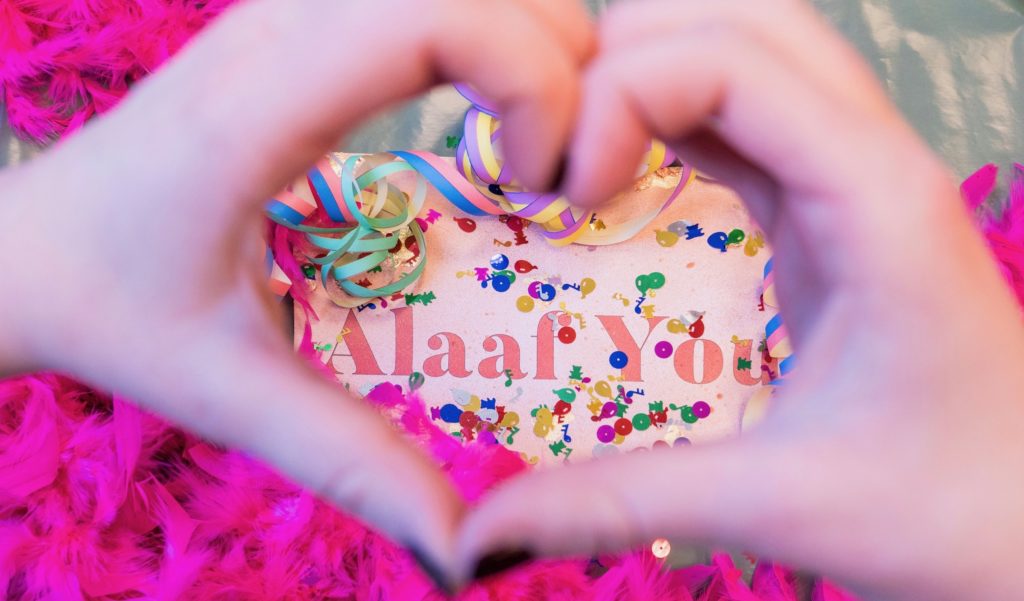 .
What am I supposed to go as for carnival? Carnival's not carnival without a good costume. Whether it's homemade or bought. As long as it is flashy, funny and/or creative.
Did you know that the unicorn costume is the most searched for on the internet? Followed by cheerleaders, Little Red Riding Hood, and Crumb Monster. But there are also costumes with depth. Our intombi-Kathi was dressed up as Frida Kahlo and tells here what meaning this costume has for her.
.
What is your carnival costume 2020? Get inspired by our cologne girls and tell us your costume of this year in the comments.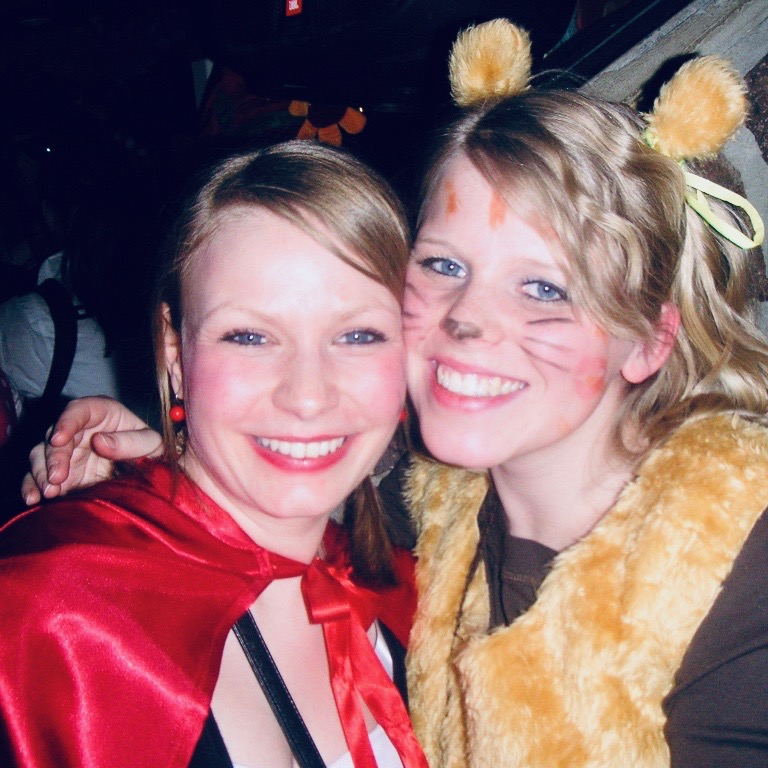 .
This article determined unpaid and unsolicited advertising.