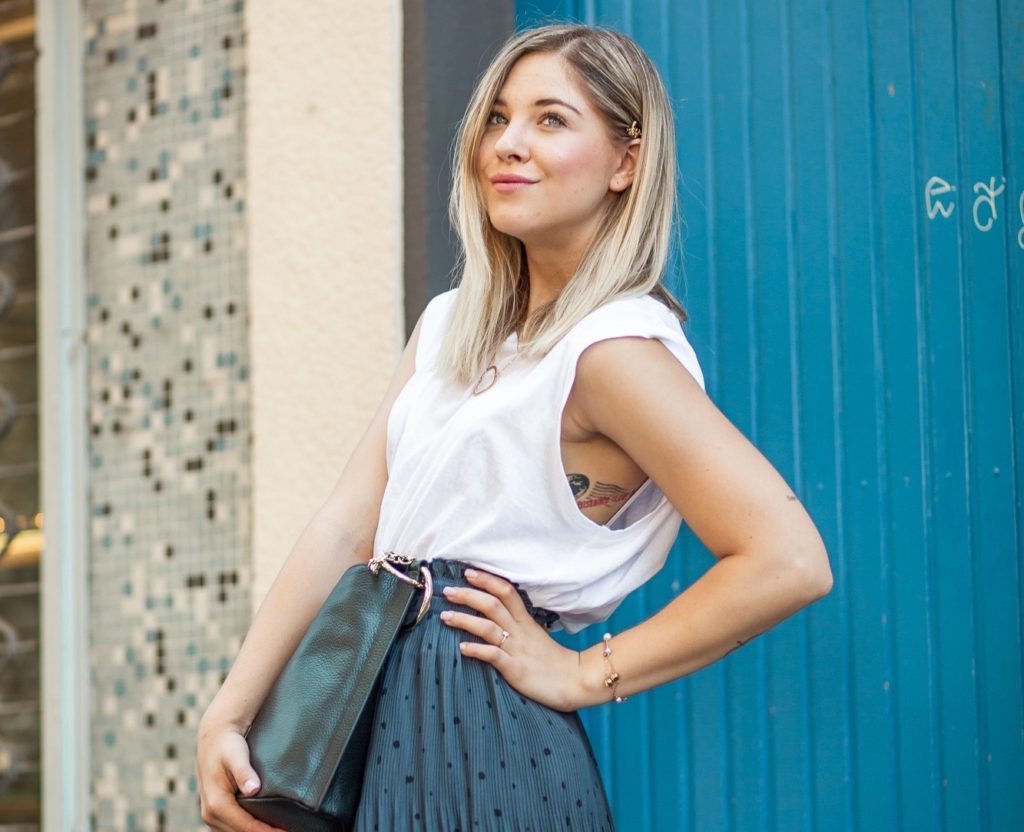 Hello dear ones, it's me – Diana!
Today, development is the order of the day. Platforms such as Instagram or Youtube are constantly changing and are in a constant state of flux. And there are also other products with newer and better software in the market that promise us to make our lives even more effective and at the same time even simpler. Things, ways of thinking and approaches are becoming obsolete faster and faster. They no longer correspond to the spirit of the times.
Exactly this demands from us humans, that we educate and develop ourselves likewise again and again, in order to be able to gain a foothold in such a fast-moving society.
Who is Diana zur Löwen?
On
YouTube
she has over 630 thousand Follower, on
Instagram
over 750 thousand – but Diana zur Löwen is even more than influencer. For example, she founded a consulting agency and works as an author. She uses her reach to grow beyond herself, to inspire others and at the same time assumes social responsibility.
Definitely a power girl!
When I was invited to a TEDx Talk a long time ago, I took this thought as a basis for my speech. I wanted to tell about how I hat outgrown myself, but in a way that everyone would remember.
This is how the idea for GROWTH came about.
The GROWTH principle is about challenge and the fact that you only grow beyond yourself when you step out of your comfort zone and constantly work on broadening your own horizon.
G – Get Out Of Your Comfort Zone
In the end, you regret the things you haven't done. So, take the courage your life deserves and step out of you comfort zone.

R – Read
A book is not a device that constantly vibrates or flashes. There are only the words from a consciously chosen source and that at your chosen speed.
It's amazing how much you can learn from books if you take the time and get involved in what you write. Meanwhile, I could no longer imagine relaxing without a good book. If you're looking for a book tip, browse Instagram under the hashtag #Löwenlektüre.

O – Open Up To Others
Honesty is more beautiful than any perfect staging.
Don't think what other or the internet think about you. Make independent decisions that will be good for you! And dare to communicate this to the outside world. Because people will help you if you just open up to them.

W – Find Your Why
Just as the generation "Y" is leading the way, we should also question our intentions. In one of the best-known TED talks by Simon Sinek, the "why" is discussed, and why it is one of the most important motivators for our daily lives.
In short, it's not about how good the is job we work in or how we live our lives, we should start with the reasons, the WHY.
What do you get up for in the morning and why do we want to achieve certain goals?

T – Time Management
Everyone knows him or her, the one person who never has time. She is never to b found and if you can tear her out of her stressful everyday life for an hour, she's not quite there. This stereotype is probably a prime example of inefficient time management.
I have learned that I always plan time for the things that are good for me as a person and build myself a routine to be more structured.

H – Helping Others Helps You
You learn so much when you do something good to others. That's why I think volunteering is incredibly important. I am currently working intensively with the EU parliament to make the topic "Europe" more understandable for me target group.
In order to apply all aspects of the GROWTH approach in the best possible way, you can define each point individually for yourself and align your actions accordingly. Gradually you will have the opportunity to grow and develop though your tasks.
If you want to learn more about the GROWTH approach, you can listen to the episode "Man lernt nie aus!" from my podcast #Erwachsenwerden. There I explain again exactly what the individual aspects mean for me. You can find my podcast on Soundcloud, at Apple Podcast and also at Spotify.
When did you manage to outgrow yourself?
Yours Diana