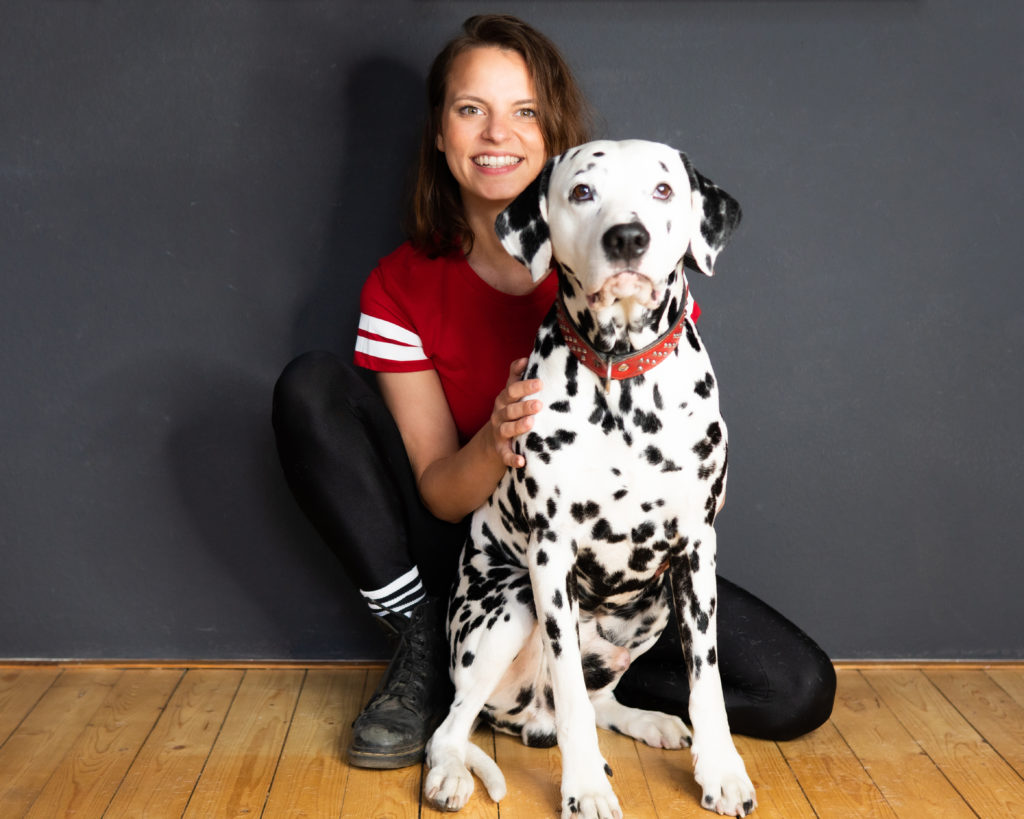 Who lets the Dogs out? We, we, we, we, we! With nearly 12 million dogs in German households, the dog is definitely one of the most popular pets in Germany! This week and next week everything will be about "the man's best friend". This PassionWeek article is all about the dog of actress Franziska Benz, our office dog that has a special history and amazing facts about the fur nose.
A dream team – actress Franziska Benz and Django
Franziska Benz (30 years old, from Cologne), known from, among other things, the RTL series "Alles was zählt", is not only a successful actress, but recently also our intombi ambassador! Franzi has a very special companion at her side – Django! Django is a faithful companion who follows her everywhere, even to the set. And he is not only popular with her but also knows how to charm everyone with his loyal look. On her Instagram account he can't be missed and has become a real star there.
Did you know that Dalmatians can laugh? And how many points does Django actually have? Franzi provides the answers in the video.
Django is a Dalmatian and her best friend, with whom she goes through thick and thin and whom she cannot be angry. Not even if he has jumped into bed without permission… But honestly – could you be angry with him? Just take a look for yourself! In the video Franzi introduces you to Django and tells you some funny things about him.
.
.
By the way, here Franzi tells in an exclusive interview how she came to acting.
.
intombi for girls – Who we are?
.
👉 We are also interested in your story! In our #girlsforgirls Online Passion Magazine we introduce you every week to exciting and super strong young women, projects and important tips all around a passion. We call this week – PassionWeek!🤩 Girls and young women volunteer to write for each other about future dreams, challenges and give practical tips to inspire and support each other. For a successful start into the future – according to our motto #girlsforgirls! 👭💕🌍 Get in touch with us and become the author of your life story – info@intombi.de
Team member and good mood service – here comes Janosch our office dog
Do you know this? You just don't feel like working or you just can't motivate yourself and the mood is in the basement? On the other hand, we have a super effective Counter medicine. Our office dog Janosch! Janosch is the dog of our dear Valentina and visits us in the office from time to time. And then, with this true bundle of energy, you can even no other than to get in a good mood. Even if you have to do a little is distracted by begging for extra strokes. But with this look we can simply all do not resist!
Janosch had a difficult start in his life as a street dog
That Janosch is so full of energy and joy of life may not be suspected at first sight. And that was not always the case. Because Janosch has only three legs and when he was little, he lived on the streets in Hungary and had to fight hard. But fortunately, he was rescued by an animal protection organization and found a loving home with Valentina, where he really flourished.
Thanks to an animal protection organization Janosch has a new future on three legs with much joy of life
With his three legs he gets along super well, while running he jumps a bit and when he runs really fast he looks like he is flying. He doesn't care about his handicap, he has endless joie de vivre and that's exactly what brings a smile to the faces of many people.
Next week you will find out more in an exclusive interview about exactly such a Animal protection organization and their work of the dear Sonja, of Hearts4Paws registered association. And how also you can help to make a better life possible for dogs!
.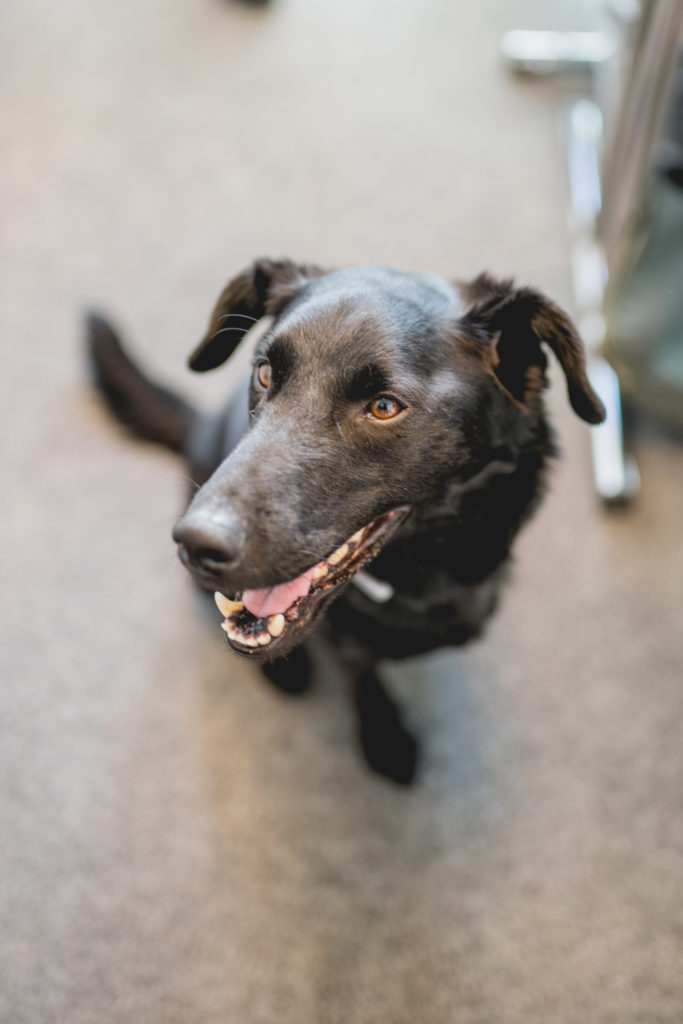 Did you know…? 3 amazing facts about dogs
.
stroking dogs lowers blood pressure
the nose print of dogs is unique
dogs do their business in the north-south direction
dogs see less colourful.
To read on, here are a total of "12 amazing facts about dogs that you (definitely) didn't know yet" by Barbara von Tibeo, an online platform for animal care.
.
Furthermore: You want to work with dogs? Sure, dogs are incredibly cute and you can have a lot of fun with them. But: They can do so much more! Dogs can have real jobs and even be real heroes! How? And can my dog do the same? You will find out in the next article under the 5 professions for and with the dog!
Have you ever had an animal companion and how did your everyday life look like? You can tell us in the comments.