.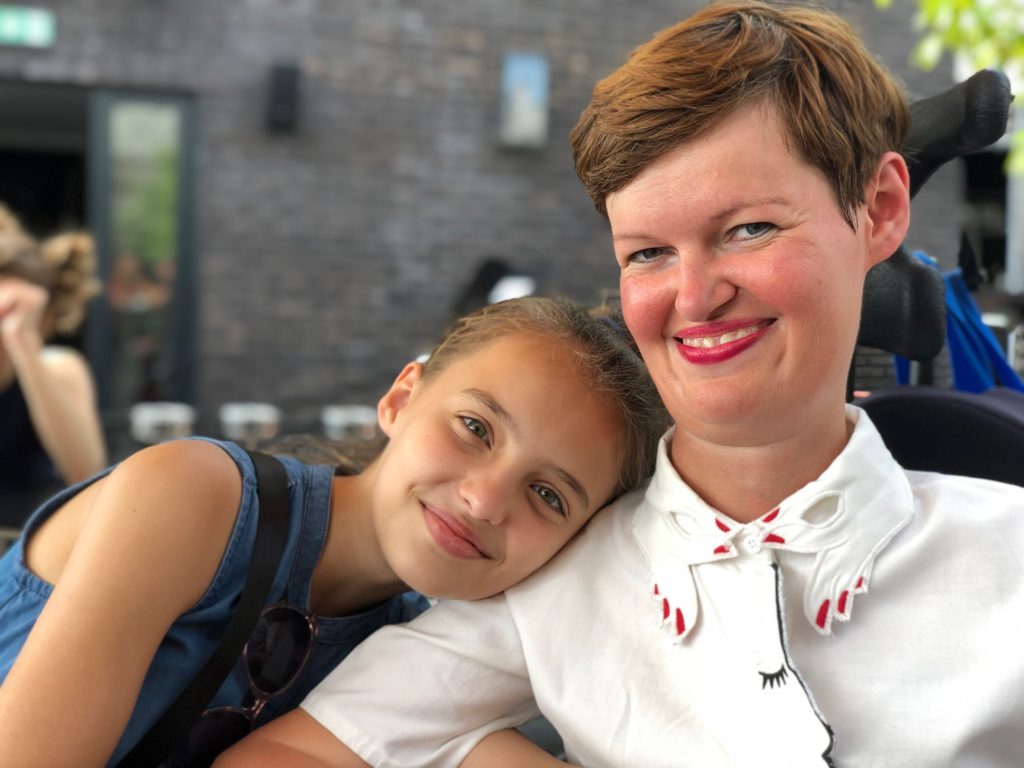 .
How do you strengthen others? Do you also strengthen your sister, do you strengthen others in difficult circumstances or do you strengthen the self-confidence of others through physical effort? This PassionWeek tells the stories of girls and young women who do just that and prove their true greatness. From these stories you can also take a lot of strength with you – I promise. Maybe you recognize yourself too?!
Anastasia and Alina – these sisters strengthen each other
For Alina (13 years) and her sister Anastasia (31 years), who both live in Hamburg, "to impart strength" means above all to communicate, even if that is sometimes means to be silent. "You don't always have to chat people up with advices, you just have to be there, sometimes this is enough," Anastasia adds.
"I try to strengthen others with communication. But if someone doesn't want to talk, I don't force anybody to do so. I just spend time with this person to block out the problem for that moment. And then concentrate on positive things," says Alina. They communicate strength to each other by being there for each other and remembering the lightness of life even in difficult situations.
.
We always learn something new from each other.
"For me, the special thing about giving strength to one's own sister means that the trust and alliance becomes stronger or is strengthened. And you learn new things. Anastasia encourages me to accept things in a more relaxed way and not to worry too much about them. Sometimes that really helps to feel better," Alina tells us.
Anastasia remembers: "In the summer we were together in Paris, there were many situations in which I was happy to have her and vice versa. It's just that being there and listening. Giving tips and advice and just exchanging ideas. Our special situation is that I am 19 years older than her and have a mediation position. It gives me a lot of strength by being there and not seeing the world as complicated as it is.
.
I'm trying to give Alina what I missed as a teenager.
The special thing about giving strength to Alina and being there for her means something very wonderful to me, because I remember when I was 13 and would have liked to have someone by my side to give me valuable tips, explaining life to me in a modern way, from a new perspective. And who also shows me perspectives that may not yet be visible to others." Anastasia is an independent coach, author and speaker. She deals with what makes us people happy and how we can define new beginnings.
"My sister and I give each other strength by talking about all kinds of things. Furthermore, I give her strength when something is not barrier-free – not accessible with the wheelchair of Anastasia. Especially if it is something we were both looking forward to, I try to find a way to replace it. A possibility that is just as much fun! Or if I have problems at school, she always helps me and gives me advice on how to deal with them," says 13-year-old Alina, who goes to grammar school and likes to play music for her life.
.
.
Stefanie Giesinger fights against a serious illness – she talks about it
.
Tessa (16 years old) from Pulheim near Cologne has a special role model about whom she would like to tell us. "Stefanie Giesinger has inspired me for many years. For all of you who don't know her, in 2014 she has won the TV show "Germany's Next Topmodel" and has been a very famous model ever since. You might ask yourself why she fits exactly to the topic "conveying strength to people". Maybe you should learn something about her past because she has the disease "Volvulus by Malrotation". Due to the disease, she has had many operations and almost died of the disease. She was also mobbed earlier because of her illness and because she was very thin. But despite this disease and the bullying she never gave up and told herself: It is not important how long you live, but how you live your life". That is already one of the main reasons why they are so to another strength.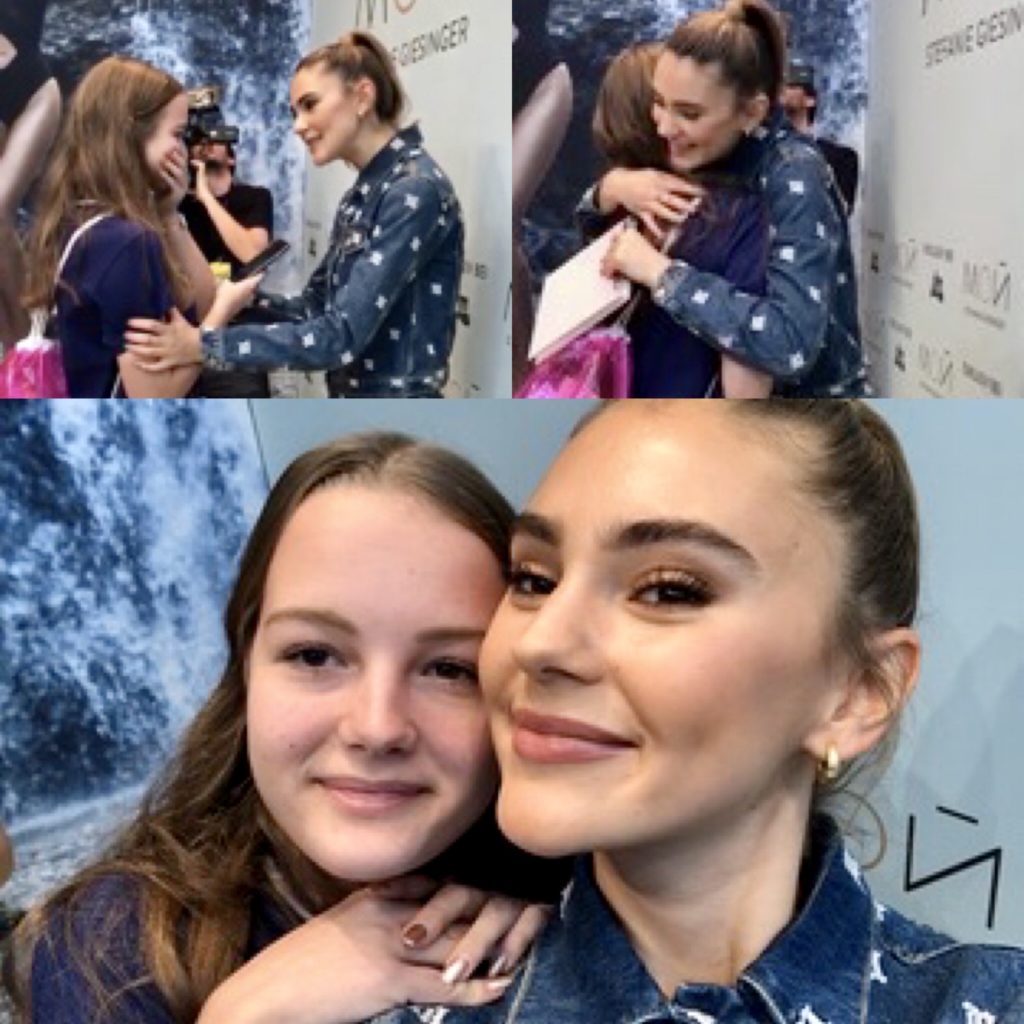 The handling of her own illness gives me strength.
She talks a lot about her illness and shares it with her fans, for example, when she is in hospital again. So, she shows us that she doesn't always have the "perfect" life either. Nevertheless, she fights and has appreciated to outgrow herself, to work as a model, to achieve her dream and even to release her own brand. Through this strength that she shows in the fight against her illness and her personality, she has shown me that each person is perfect in his own way and that you can make the best moment out of every moment in life. For me, this is exactly what strength and especially strength mean." Tessa created a Stefanie Giesinger fan profile on Instagram 3 years ago.
.
Elli shapes her world the way she likes it – it took a lot of strength.
Elli is 26 years old and – after many moves – lives in her dream city Berlin. About herself she says that she is a motley mixture. She's been around a lot in her life, has many passions like CrossFit and Yoga, as well as acting and volunteering for a political YouTube channel as a reporter & Instagram manager. And she does all this in addition to her professional work as a consultant in an IT company. "I was born in Russia and when I was 2 years old, my family and I moved to a small town near Marburg as a late repatriate. My parents raised me very strictly, which is why my childhood was not always easy. Even as a teenager I was rarely at home and a lot with my friends who supported me. Besides school I went to work. When I was 19, I moved to Frankfurt am Main to study computer science. I really wanted to show that you can also gain a foothold in the IT industry as a woman. Then I moved to Karlsruhe and finally arrived in my adopted home of Berlin.
.
I was strengthened by role models
Because of my difficult childhood, I had to learn early on how to manage things independently. When I was a teenager I also had to struggle with a bad eating disorder, but I decided to change something and above all I decided to live! Fortunately, I have always come across people who have given me hope and energy. It is so important to find role models and inspirations which show that you can do anything, even if you may not have had a beautiful childhood or have to overcome other obstacles and certainly still have to. You should never let others negatively influence your life. We are so much stronger than we think.
.
.
My Passion: I want to convey strength and self-confidence in my Instagram profile
My wish is to inspire others with my contributions on Instagram and to show "Hey, if I can do that, then you can do that too". I especially want to give women self-confidence, be it in the male-dominated IT industry, in weight training or wherever. I want to be a role model for all those who are going through difficult times or have self-doubt and maybe don't dare to try out new things. Life offers so many wonderful possibilities, I also had to learn to completely remove the belief: "I can't do that" from my life – "'Can't be done, doesn't exist". In addition, we support with our YouTube channel many social initiatives, which fight for a better world and want thereby our contribution for a better future."
My motto is: SKY IS THE LIMIT 🖤
.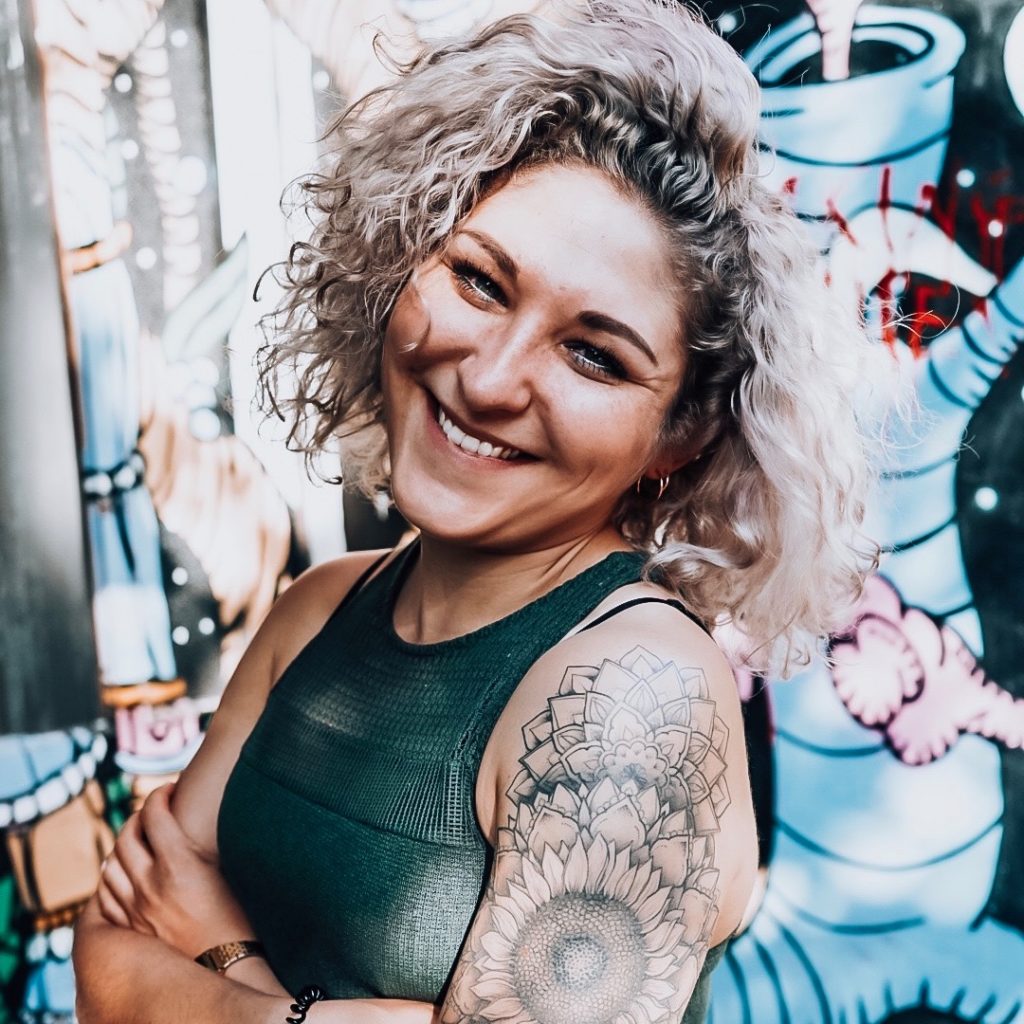 .
Bevinda from Cape Town, South Africa, is striving for an independent life – as a super strong business woman

.
The 19-year-old Bevinda from Cape Town wants to get started as a business woman. "Currently I strive to graduate from school so that I can study. My goal is to become a real businesswoman, to be independent of other people. To other girls I would like to give the advice that women don't have to depend on anyone. When we encourage and support each other, we can be very successful."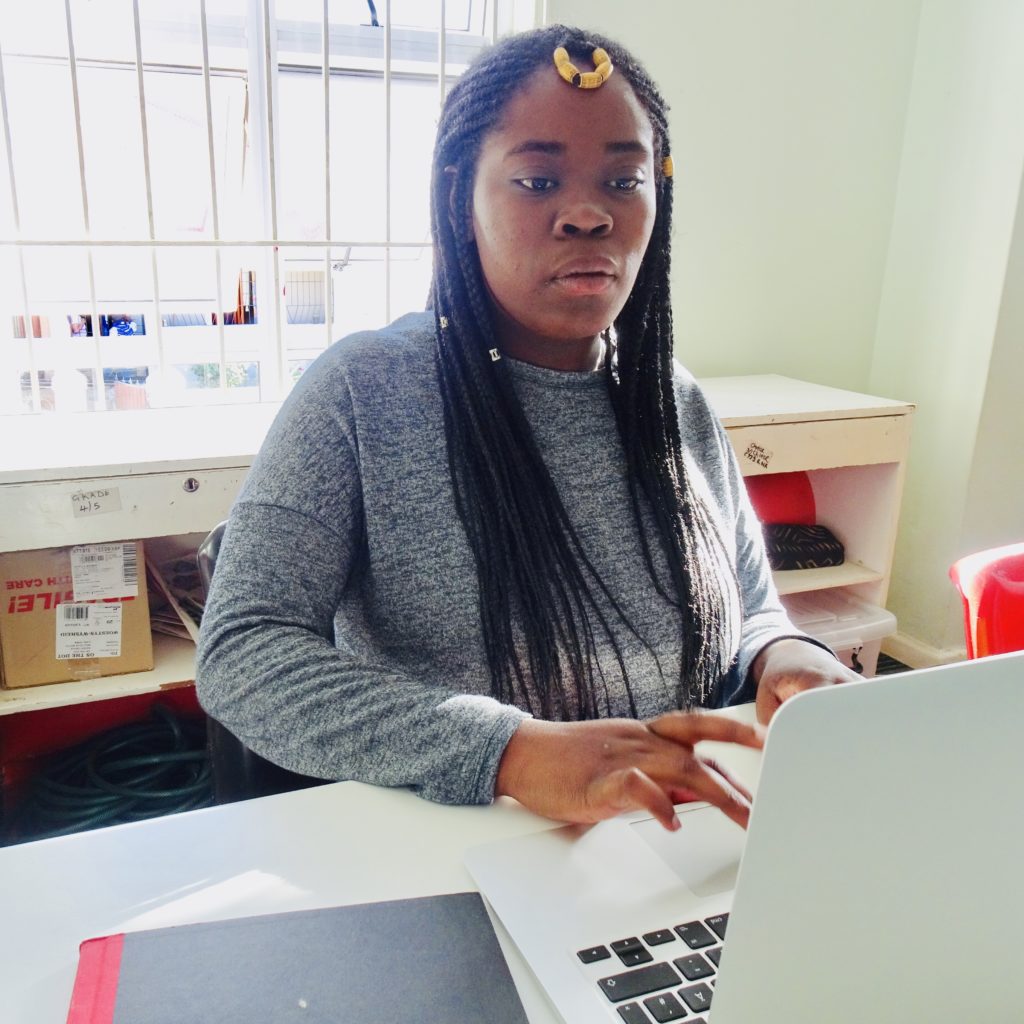 We can also be on top of the world
Security and pure joy of living go hand in hand – "Power sucht Frau" is about strength through self-defence.
After you have been taken along on the way of some inspiring young women, we would like to introduce you to "Power sucht Frau" from Düsseldorf. The name says it all – the goal: "We are convinced that self-determined women are influential role models, and so will have a lasting impact on our society." "Power sucht Frau" follows five heartfelt desires. Antonia and Marcela will tell us more about those:
.
1. Our mission: women and girls shape a strong society
"We shape self-confident, self-determined and strong personalities. We are all daughters, friends, sisters, cousins, mothers and aunts – or will be one day. We are role models and thus have a great influence on our environment and on our society.
2. Every woman carries a strength within her, of which she is usually not aware at all
After the first, at the latest the second course, we can observe it on every participant: a transformation, a blossoming of one's own strength – which until then had often not been perceived. The shine in the eyes, the clear gaze, the straight posture, the calm and relaxed breathing, accompanied by a strong voice. This is what particularly touches us and motivates us to continue every day.
.
"Power sucht Frau" – a strong team
.
"Power sucht Frau" (PSF) was founded in 2017 by Marcela Kamanis (Vice World Champion in Kung Fu, artist and mother) and her husband Grandmaster Alexandros Kamanis. The self-defence initiative is supported by the World Kickboxing and Karate Union (WKU), the world's largest martial arts association, and three of Germany's most prominent martial arts women: Regina Halmich (44-time Professional Boxing World Champion), Dr. Christine Theiss (23-time Professional Kickboxing World Champion) and Marie Lang (reigning 17-time WKU World Champion).
Together with currently four instructors (Onur Aysever, Antonia Eggeling, Christos Matsoukas, Brett Nash), the Düsseldorf sports school Alex offers 3-step seminar series. In addition, they work together with universities, kindergartens and companies.
.
3. Feel and share strength
Our initiator Marcela experienced this process years ago for herself. So, the desire arose in her to bring this newly discovered self-determination to the attention of as many women and girls as possible. Her husband, master of the sports school Alex, supported her vision by sharing his knowledge from four decades of martial arts and self-defence extracted and wrote a teaching system that is now nationwide in use. She herself used her artistic expertise and designed the complete campaign around "Power sucht Frau."
4. Anyone can convey strength
Our training program is also consciously aimed at women who are not interested in martial arts. Self-defence must also be taught outside of martial arts schools, for example in companies, fitness studios, youth centres, kindergartens or schools. You can be the bridge. You can make a difference.
5. It is not about making women and girls physically strong, but above all mentally strong.
Our most important goal is to strengthen the self-confidence of girls and women. The seminar series helps the women to develop a new awareness for their own abilities and possibilities and to perceive life with open eyes. Self-defence starts in the head.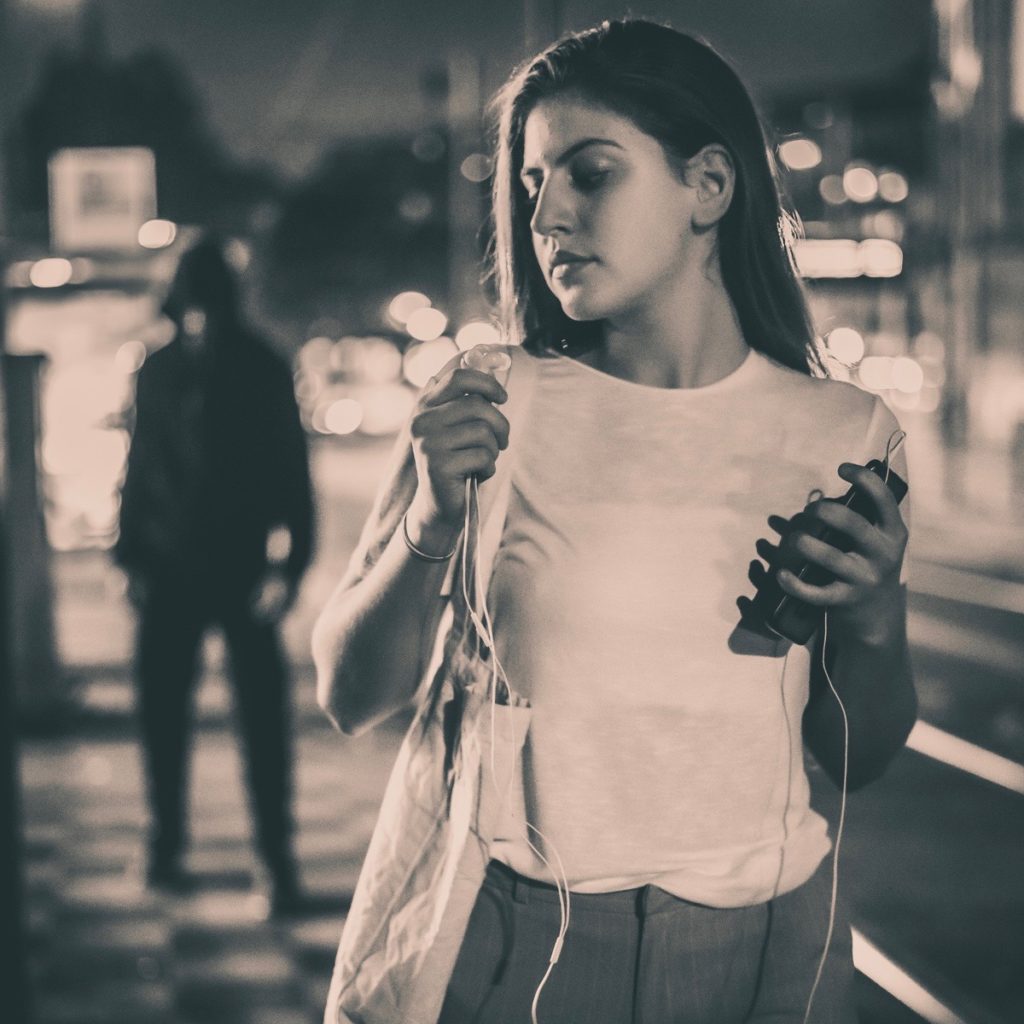 .
Passion-raffle
Who has strengthened you before? Write us in the comments and you're in the raffle!
We raffle a Rebell Girls Calendar 2020! As a daily notebook, the calendar with artworks, short biographies, coloring pages, quotes and anniversaries inspires strong women who have transcended borders and reduced prejudices.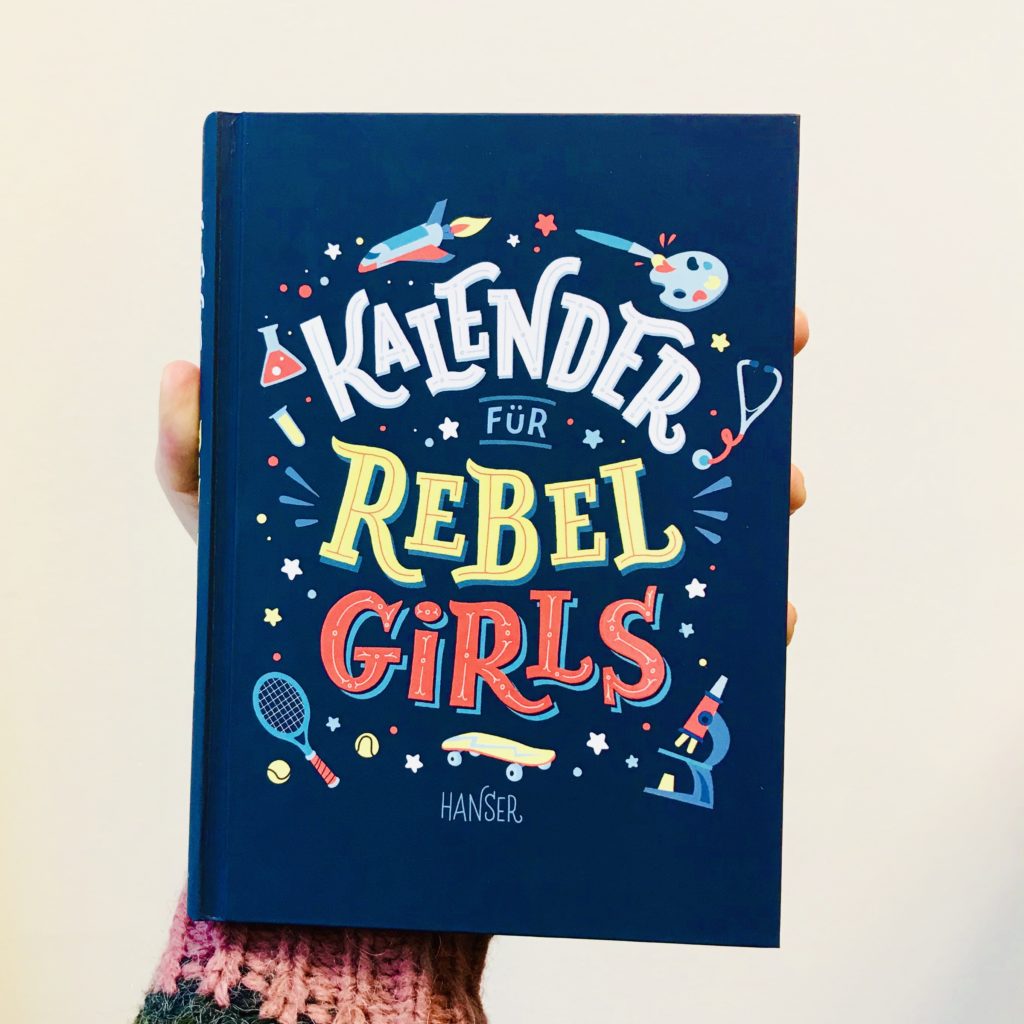 You can participate until Friday, 15.11.2019 – 16:00. The winner will be randomly selected and contacted by message. Fingers crossed. Participation is possible from the age of 14, legal recourse is excluded.
This PassionWeek has shown that strength can be conveyed by anyone who wants it. For example, sharing one's own personal history can give strength to others. This superpower is in every one of us.
How have you ever taught someone strength? Write it in the comments.
Your intombi team
.
*This article contains uncommissioned advertising.