.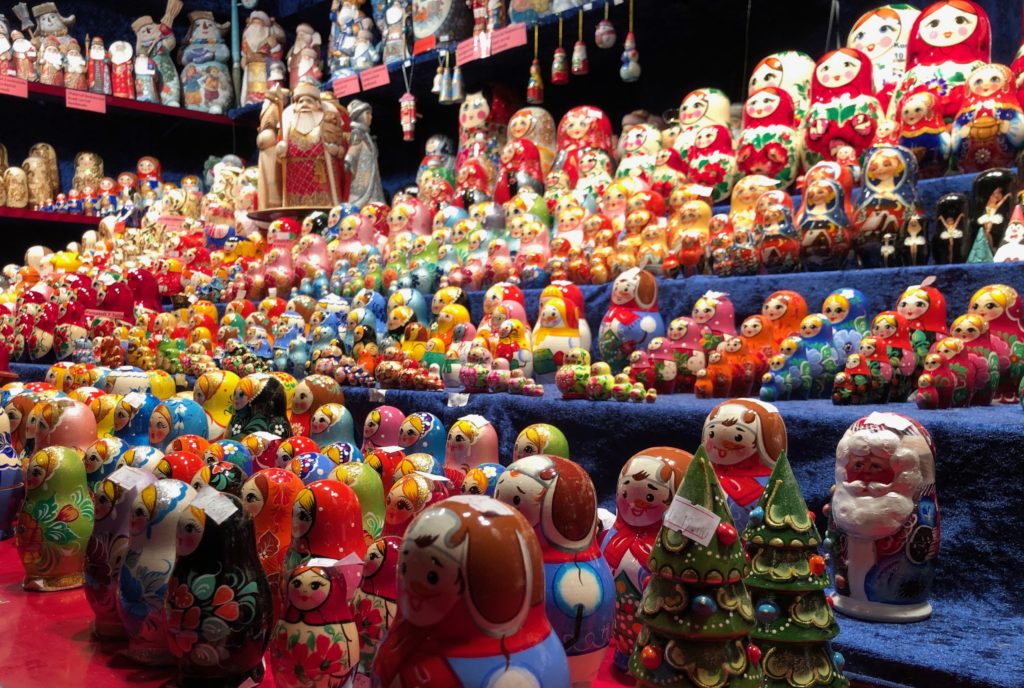 .
How do you get in the Christmas spirit?
When are you going to get Christmas spirit? Does it happen the first time "Last Christmas" by Wham! is played on the radio, or maybe when in September the Christmas cookies are on the supermarket shelves? Or is it a visit visiting the Christmas market? The smell of roasted almonds, whipped cream pie and mulled wine? Maybe it's a special family ritual at that you remember. The annual family dinner or a poem, which is always recited at Christmas?
Or is it something completely different? Tell us in the comments!
.
.
The magic of Christmas
This week is all about the Christmas spirit. We will introduce you to these PassionWeek stories, actions and possibilities that are related to "Christmas spirit." Also, in our intombi-Office we prepare for the end of the year. The last tasks for this year will be completed and we are also getting in the mood. Another visit to the Christmas market and the Christmas carols, which are running in the background, should not be missing.
.
For Johanna the Christmas market is part of it!
For 15-year-old Johanna from Hürth, one thing is certain: the Christmas mood also includes a Christmas market! "Since there was no real Christmas market in Kendenich yet, luckily a few people got together to set up a Christmas market there. Thus, right before the 1st Advent Christmas spirit is spread around the village.
.
.
What started out as a new idea for another event in Kendenich has developed relatively quickly into a popular pre-Christmas meeting place. I like to see how many helpers have been involved over the last three years; and above all, how many visitors have come to the very cosy Christmas market so far. Among the stands there are various offers which are mainly handmade.
I think it is great when people get involved for their community or their fellow men and that is why I like the idea of such a Christmas market, because everybody can help, and it is for a good cause. This year, as in previous years, the proceeds went to charitable projects including "intombi", Johanna tells us.
.
.
intombi at the Christmas market at the cathedral
There are very special stands at the Cologne Christmas market at the cathedral: Welfare booths. This is where non-profit social organisations present themselves, collecting donations or selling beautiful things for a good cause. Therefore, a visit to these stands is especially worthwhile! intombi was also there for several years. It was a great experience to get into conversation with people from near and far directly under the cathedral. Here's a little flashback.
.
.
Nuremberg's Christ Child Benigna Munsi gives Christmas joy – despite hostilities
The 17-year-old Benigna Munsi, who is now the new Nuremberg Christ Child, will be spreading Christmas spirit this year and next year at the Christmas market, so many people can enjoy Christmas joy which has already received a lot of attention. Not only does she look incredibly beautiful as a Christ Child, she is also a very strong young woman who has managed not to lose courage and, despite fierce hostility and open racist incitement to her, to realize her (childhood) dream of being a Nuremberg Christ Child.
.
"Even when I knew the Christ Child didn't exist, Christmas always remained magical for me"
This role has tradition and has been inspiring for many years and decades thousands of people over and over again. Every two years a jury out of representatives of the citizens of Nuremberg chose one girl, between 16 and 19 years of age, out of many candidates, for the next term of office as Christ Child. The tasks of this special honorary office as Nuremberg Christ Child include the opening of the market, where the Christ Child can be seen regularly afterwards, as well as numerous visits to social and charitable institutions in the region.
But probably the most exciting task, which requires a lot of courage and passion, is certainly the opening of the world-famous Nuremberg Christmas Market, at which Benigna, as well as her predecessors, recites the traditional prologue by heart from the gallery of the Frauenkirche, in front of some 20,000 tense Visitors. But it has this climax too, just like the negative voices of their choice, mastered with sovereignty and brilliance.
.
My Christmas spirit begins in summer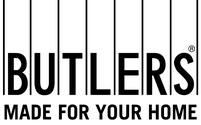 Bianca Kaufmann (38 years old) is employed by Butlers as PR Manager. "For me as PR manager, Christmas sales actually start six months before the actual season. Then I browse through our Xmas collections and prepare the trends and highlights for the press. Even after eight years, I still find it difficult to brood over Christmas baubles, Advent wreaths and Christmas decorations at the height of summer (in the truest sense of the word). But that's what business brings with it. For the colleagues in the branches and logistics will then start at the end of September. That is when the Christmas setup takes place in the stores and that means for us as retailers: High season. There will be a lot going on until Christmas. Every year I realize how much everyone is working. But I also feel the Team spirit. It keeps everyone together and we support each other. In emergency cases there is additional help for the shop. During Christmas holidays I enjoy the silence and take a breath of fresh air. I think many of my colleagues feel that way. to so many of my colleagues.
.
Despite stress, the Christmas spirit in the team and at home is very important
We have a small tradition in our office: The Secret Santa. It's fun to give colleagues a little pleasure and to get surprised the other way around. And so, you get into the Christmas spirit at work too, get to know each other better. Privately and at home it is important to me to give my son a wonderful (pre-)Christmas time and continue traditions. The one my grandmother self-made Advent calendar, which already provided me with a small gift every day when I was a child, is giving my little one great joy today. We bake cookies together, go to the Christmas market, sing songs. We want him to understand that Christmas is not only about presents, but also about being together", Bianca Kaufmann tells us.
.
My message for girls
Girl power. I think it's important that we girls and women stick together, support each other instead of working against each other.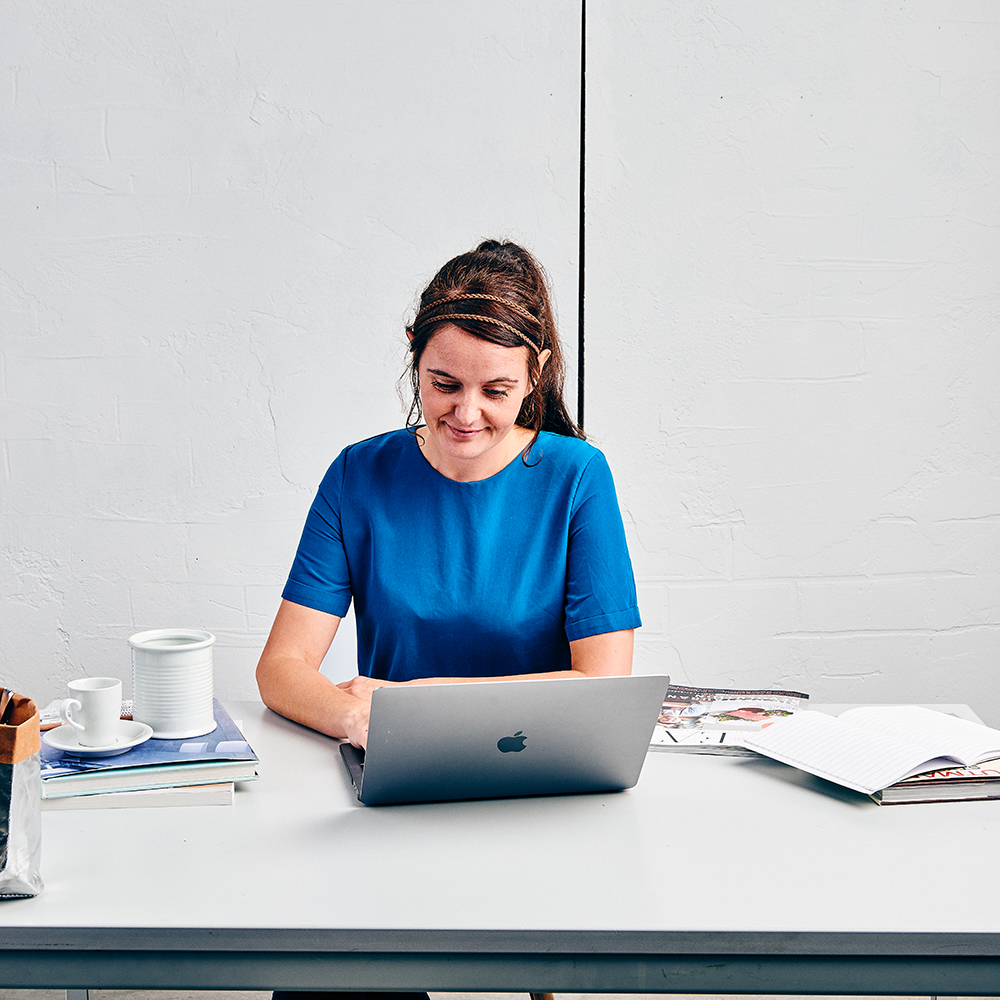 .
Passion Aktion: Weihnachten im Schuhkarton
.
So, you can join in:
"Christmas in a Shoebox" is a worldwide gift drive by the Christian Samaritan's Purse" aid organisation, which operates internationally under the name "Operation Christmas Child" is known. Everybody can pack one shoebox, packed with gifts to give a needy child more than just a moment of happiness. Every year, from 1 October to 15 November, shoeboxes packed with gifts can be delivered to different delivery points or to the centers from where they will make their journey to the children to whom they are distributed to get there in time for Christmas.
The thing about Santa and Co.
On the night of December 6, Santa Claus comes. Especially the little ones enjoy this tradition. During the Christmas season, the so-called St. Nicholas has to fight against a strong competitor, who apart from his appearance (red coat, red cap and beard) does not have much in common with the then Bishop of Myra. What is meant, of course, is Santa Claus, who was brought into being by the advertising and consumer goods industry. In contrast to this pure bringer of gifts, "Saint Nicholas" has much more to offer: central Christian values such as charity and unselfish helpfulness, especially towards vulnerable and poor people.
.
You want to become Santa Claus too? No problem!
In a one-day training course you can become a Santa Claus and privately but above all to spread joy and the values of St. Nicholas in charitable organizations. Legends and practical tips for St. Nicholas performers can be found in this manual.
Legends and practical tips for Santa Claus actors can be found in this manual.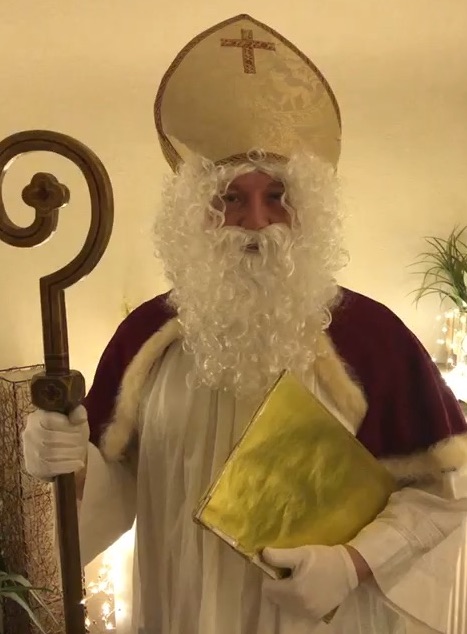 .
Food connects, especially at Christmas
For over 40 years now, countless volunteers have been coming to the Christmas Eve in the old waiting room of the train station in Cologne. Everybody helps to make a good Christmas with donated gifts and festive food to all those who are on the social edge of our society or do not know where to go.
Thus, up to 500 homeless, needy and people who not want to spend Christmas alone, together, to spend it together with to celebrate a happy and contemplative Christmas for many helpers. The tradition goes back to the initiative of the nun Sr. Helene Siebert, who came to Cologne 43 years ago to carry out the midnight mission to support. And the great thing is, anyone can join in on this project and so give other people Christmas joy. Here you can join in.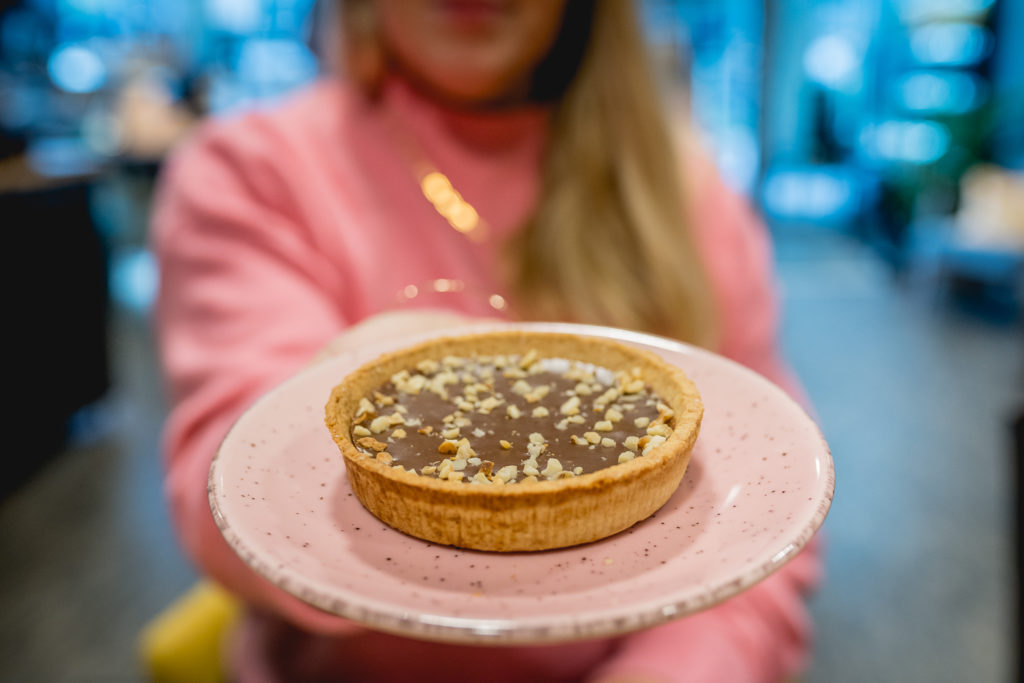 .
Tell us about your Christmas tradition? What triggers the Christmas spirit in you?
*This article contains uncommissioned advertising.