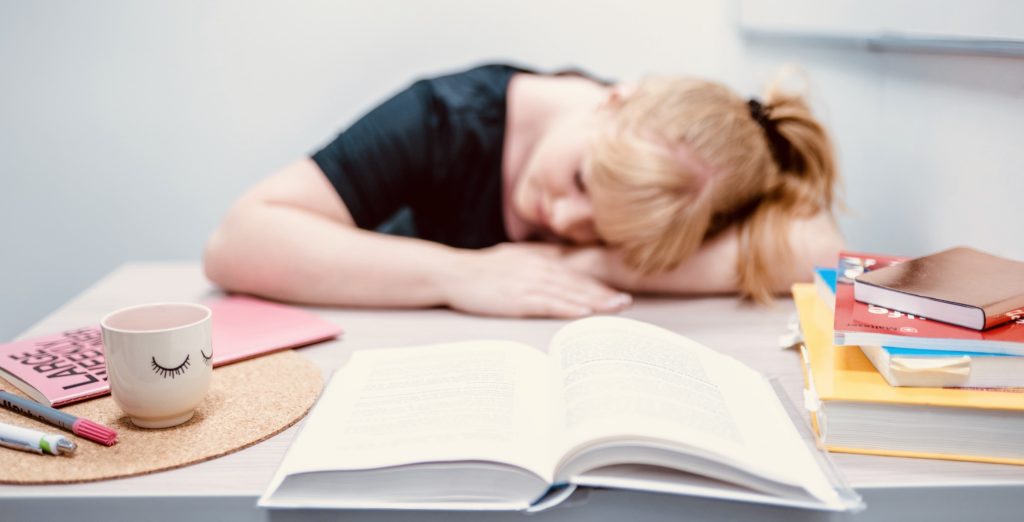 Notice. Math, finance, taxes and programming? Everything that has to do with numbers often scares off at first! We know that only too well. That's why this week we're going to present you with important offers and tricks how to get through everyday life, even if you don't like numbers. And maybe you will even learn to love or at least appreciate the handling of numbers somehow… 😉
1. More girl power in MINT professions
Have you ever heard of MINT professions? If not, then watch out. Emely (19 years old, from Leipzig), from our girls' editorial office explains what it is and why more girls should look into it: "MINT means mathematics, computer science, natural sciences and technology in one area. They belong to our basic principles of technical development and are important for new innovations. At MINT there are already professions quite a lot of interesting content and you can help to improve or even reinvent things. Unfortunately, very few girls and women have a MINT profession.
But why is that so? We are already taught in kindergarten which socializations girls and have boys. In school it goes on, where the interest in natural sciences and technology is promoted differently. Even cultural notions, for example parents, media and influencers, which show us every day which roles the woman and which the man have. Therefore, the reputation of the MINT professions has been branded as male professions and this is ultimately a social problem.
Far away from being dominated by males – We women can do it too!
But there are many things that speak for girls to pursue a MINT profession. For example: better earning opportunities, reduced risk of becoming unemployed, you have good chances for career advancement, the skilled workers are in great demand and you have new alternatives when choosing a profession. To introduce girls to such professions at an early stage, there is, for example, the Girls day. Here girls can take a look at typical male occupations for a day. In the meantime, kindergarten children are also encouraged, for example through books or sponsored projects. You can also try out a MINT profession at school during your internship and see if you enjoy working with numbers in these professions.
If you would like to know more about this topic, you can also get information from the Federal Ministry of Education and Research.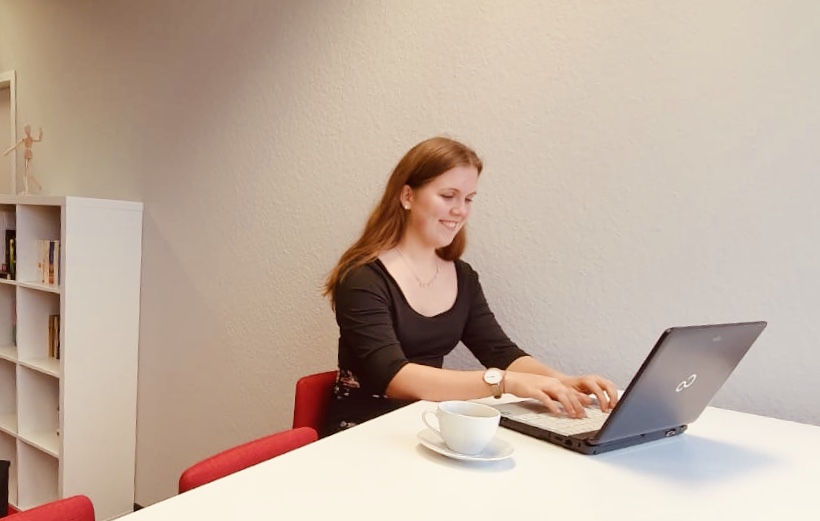 intombi for girls – this way you too can be part of it!
👉 We are also interested in your story! In our #girlsforgirls Online Passion Magazine we present you every week exciting and super strong young women, projects and important tips around a passion. We call this week – PassionWeek! 🤩 For a successful start into the future – according to our Motto #girlsforgirls !👭💕🌍 Get in touch with us and become the author of your life story – info@intombi.de
2. It's a rich women's world – with CTRL+F you get your finances under control
"Finance, taxes and bureaucracy are not the most exciting topics. But important, for all who want to lead an independent life. Did you know that married women have only been allowed to open their own bank account since 1962 and have only been allowed to work without their husband's permission since 1977? Yet it is especially important for women to take care of their money. Because we women still earn less than men and are more often threatened by poverty in old age", explains Anna (31 years old, from Berlin) from Taxfix.
"As part of Taxfix Impact, we want to make everything concerning taxes and finances tangible with CTRL+F to take our financial freedom into our own hands. With the help of webinars, blog- articles and background facts we will find answers to your financial questions together", promises you Anna from Taxfix.
Women and finances – Together we are strong!
"We stand for equality and therefore want to make financial topics as easy to understand as possible. Our goal is to create a place with CTRL+F where every woman can speak openly about money and where we can learn together and interactively. We are just about to introduce ourselves in our first 5-part webinar series every three weeks not only questions about the financial world, but possibly also the inner bastard, in order to develop those together with the support of expert Babett Mahnert answer – and get started! Participation is free, only the number of participants is limited, so that a personal exchange is also still possible".
Don't forget July 31 is the tax deadline– so it's not too late with the tax return and your own finances. Here you can find out how easy tax return can go.
3. Math made easy – Nicole gives personal tutoring as a math angel
"Fun to learn is the key to good grades." Nicole (44 years old, from Friesenheim), also called math angel, loves her job, because it is her passion! She gives private lessons in math – probably the most hated school subject. "Explaining math to the students as fun and above all as easy as possible is my contribution to education in Germany," she says.
With her "all-round carefree package", as she calls it, Nicole is always there for her students and their questions. She also regularly supports and appreciates her students via her Instagram pages Matheengel and EngelNachhilfeschule. "I teach exclusively personally, whether online or in class, and therefore I am in direct contact with the individual student. Your special concept has proven itself. Because she is convinced that the success of learning needs a reliable relationship, with commitments, personal presence and communication offers.
"You don't have a math problem!" With self-confidence you will reach your goal
"It is rarely due to a weakness in math if the math grade is poor," explains Nicole. "I try to give the students a lot of self-confidence on their way, because that is more important than anything else," she explains: "We achieve a lot of learning successes, which are reflected in the form of improved to very good school grades, with humour. When we laugh, inner blockades are released, which greatly enhances my work, and learning as a gain in knowledge is really fun," Nicole assures you.
You want to have fun with math and numbers again? Then just drop by Nicoles office.
More tips about your finances? You can find them here: Tipps & Tips & tricks to save your money and use it wisely..
How do you deal with math and numbers? What are your ultimate survival tricks? Or have you even discovered your passion for numbers? Tell us about it in the comments.