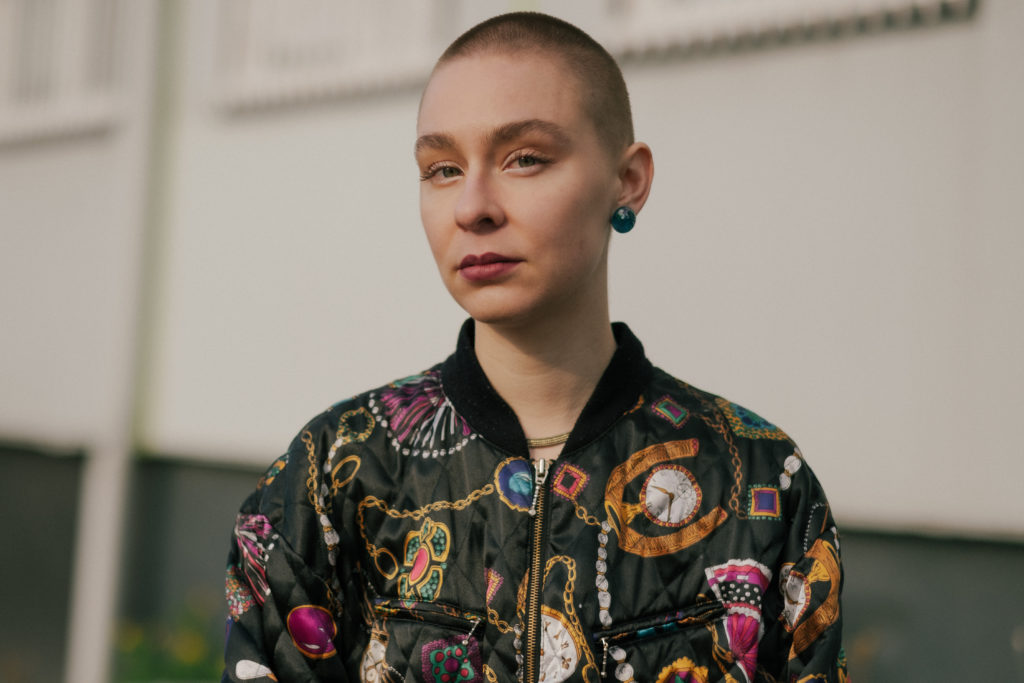 Hey, my name is Johanna. Right now, I live in Berlin and I work as a freelancer. I write books, host workshops and readings, and I am open to any new projects concerning dying, death and mourning. And that led me to my great passion which fulfills me completely. 
My passion found me
Rather, I believe that it happened the other way around and my passion found me. I was 20 years old when I had my first semester abroad in the Netherlands. My impulse appeared suddenly: I want to support the terminally ill.
Because of this, i first looked at "the end" to perceive life from a new perspective.

Johanna
A lot of things are processes and our way of life is subjected to change and restructuring – if we are open to it. So, I watched the end for the first time to experience life itself from a different perspective.
I support people on their last path of life
As an honorary carer for the terminally ill and grief counselor, I support people and their relatives on their last path of life. Depending on the situation, I am sometimes in the palliative ward, in the hospice or I support families and their sad, dying children at home.
To be accurate, dying and mourning accompany us through life. It does not begin with someone's death. We reduce it to this one, unique moment. But, if we open up to nature, the circle of life, we realize everything is subjected to transience.
When doing something good opens up new opportunities
The care for the terminally ill and grief care is part of my honorary work for eight years now. I do not earn money for this. I have always done this on the side of my studies at university and next to my work at university for the course "perimortal sciences", and besides me being a freelancer.
Because i think Life like Death is one big adventure

Johanna
I earn my living expenses through other work: One part through books, readings, workshops and all the other projects which come my way. Since I really love the change. Because I see life like death as one big adventure.
Your PassionCheck:
Do you also believe that your passion will find you? Then, ask yourself the following questions:
1. WHAT CROSSED YOUR PATH BY CHANCE AND HAS NOT LET GO OF YOU SINCE?
2. WHAT FULFILLS YOU SO MUCH THAT YOU DO NOT WANT TO MISS OUT ON IT IN ANY WAY?
3. WHEN HAVE YOU GIVEN MUCH AND GAINED BACK MUCH MORE?
Tips: 1. Note down your answers. 2. Discuss your thoughts with a person you trust.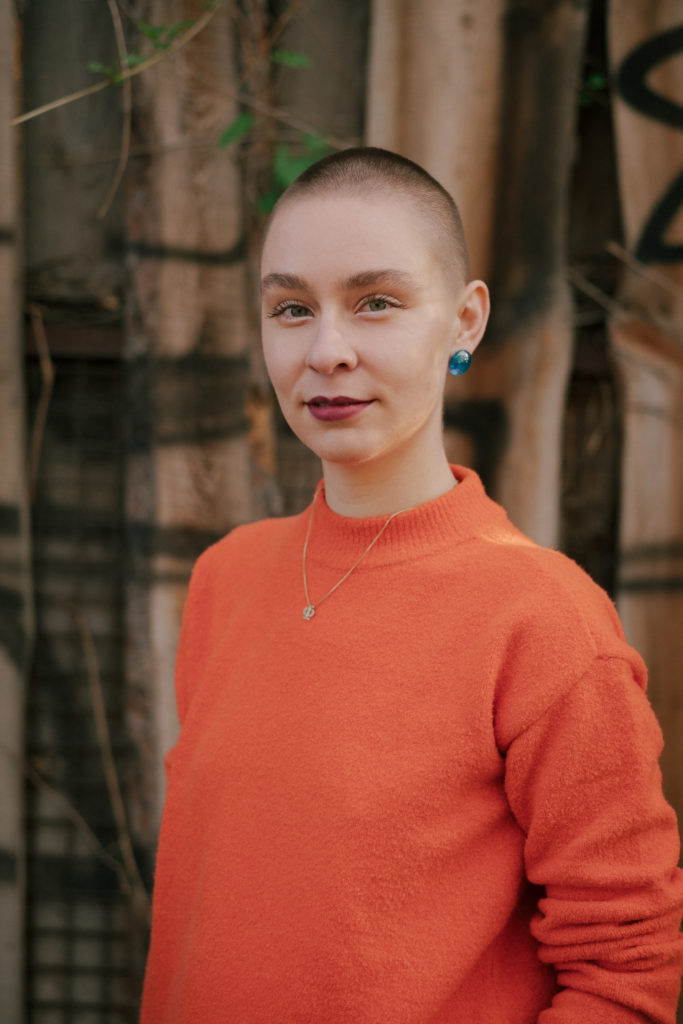 Johanna has newly published her Book "Liebe den ersten Tag vom Rest deines Lebens" She talks about the "ten insights of dying people which make us live with more fulfillment".
In the hospice, I can recharge
For me, it is particularly important to underline the individuality of each human being. Naturally, I support children differently from adults, but each child also desires something different. Through an encounter, we resonate with these people and can feel their desires. This is what concerns me in these encounters. Sometimes, it is a walk or a conversation, baking together or being silent together. Dying people are humans and alive. I laugh a lot when I am in hospice and I always have a good time with people. My time to recharge is there. Then, when I go outside into my reality again I feel strengthened.
Your PassionCheck:
Do you also search for the one passion that will make you happy? Then ask yourself these questions:
4. WHERE DO YOU FIND YOUR ENERGY AND YOUR INSPIRATION FOR YOUR DAILY LIFE?
5. WHAT DO YOU HOPE FOR THROUGH LIVING YOUR PASSION?
Tips: 1. Note down your answers. 2. Discuss your thoughts with a person you trust.
This is how you experience real relationships
For me, it is important to show you what a real relationship means and how we learn to "touch" each other. Through our school system, we are pressed to norms and rules already. We limit ourselves very often without noticing it while trying to meet social expectations. The pressure to be successful, efficient and always perform is immense. My antagonist pole is the support of the terminally ill. There, a totally different attitude is needed. It is decisive how we face people: facing someone, honest, present. We need a culture in which we face and see each other. We want to have this deep connection and love for people but we are too afraid to show ourselves vulnerable. Yet, this is not decisive. Hence, one does not go without the other. Life is not possible without death. Sadness is love.
Sadness is love

Johanna
In my book, I tell stories which I have experienced as a grief counsellor and carer for the terminally ill. I show myself vulnerable and I believe in this courage which carries a chance for change.
intombi for girls – verpasse keine News mehr
In our #girlsforgirls Online Passion Magazine we present you exciting young women, projects, and important tips concerning the way to passion every week. For a successful start to the future – following the motto #girlsforgirls !👭💕🌍
This Column is sponsered by the Stiftung Kunst, Kultur und Soziales der Sparda-Bank West. The foundation like intombi wants to support young people and concern itself with the professions of young women That is why we are happy to have them as our partners.
When your gut feeling says yes: be courageous!
Trust your Intuition. Do not let yourself be influenced and made unsure from the outside. I have often experienced a very disagreeing reaction to my passion concerning topics about death. But, I was vehemently convinced: This is my way! 
We have great potential within us. To show yourself vulnerable in our society is a great strength which, however, also challenges us to be courageous. It always pays off to learn to trust our gut feeling.
What does sadness mean for me?
Why is it simple for others to (not) be excited about your passion?
Do you have questions you want to ask them?
You could also enjoy the following articles:
Was ist Sterbebegleitung? Stefanie hilft, Abschied zu nehme
Perimortale Wissenschaften: Ein Studiengang über Sterben, Tod und Trauer