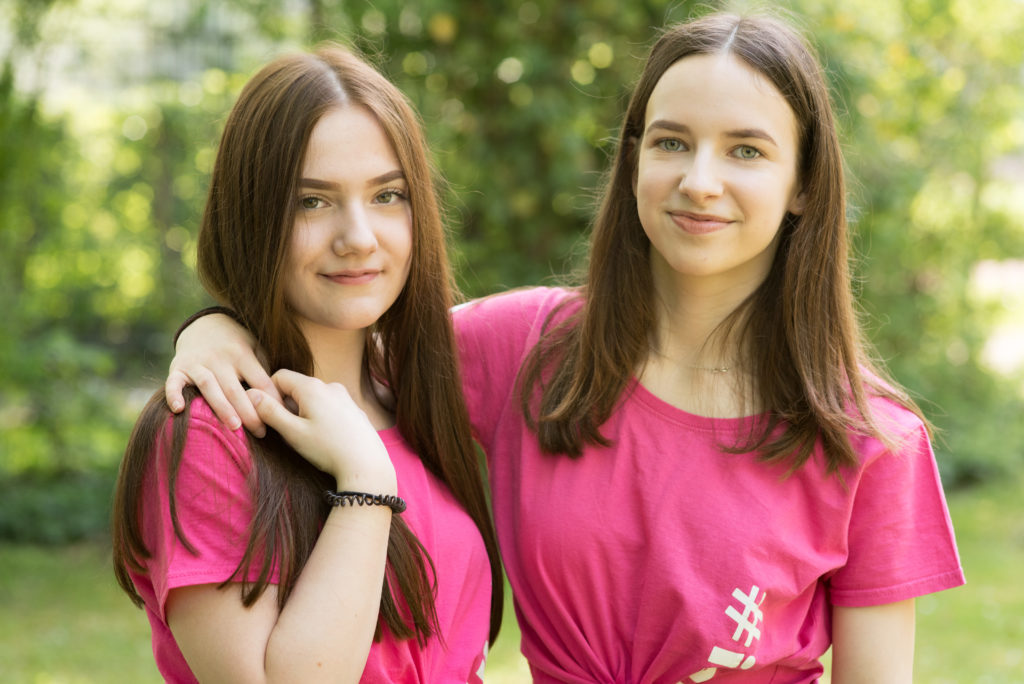 What concentrated female power has to do with voluntary commitment is revealed to you by State Secretary Andrea Milz together with the girls from the intombi girls' editorial team. But what is a state secretary? And how can you volunteer for your passion? Here you will get 4 tips and exciting insights from an expert.
The Special Award for Special Commitment – here's how we got it
Last year, we received the "Special Award" as part of the NRW Commitment Award 2019. This special prize was awarded for the first time last year and given exclusively to intombi e.V. for special voluntary commitment. The fact that we received this award is due in particular to the heart and soul of Ms. Milz.
In an interview with the girls' editorial team, which was moderated by intombi ambassador actress Franziska Benz, Ms. Milz gave us exciting insights into the world of a state secretary at our meeting. She also tells you why you should get involved in voluntary work and how that can be done. And we would like to know what motivates you to get involved in voluntary work or what incentives might need to be created?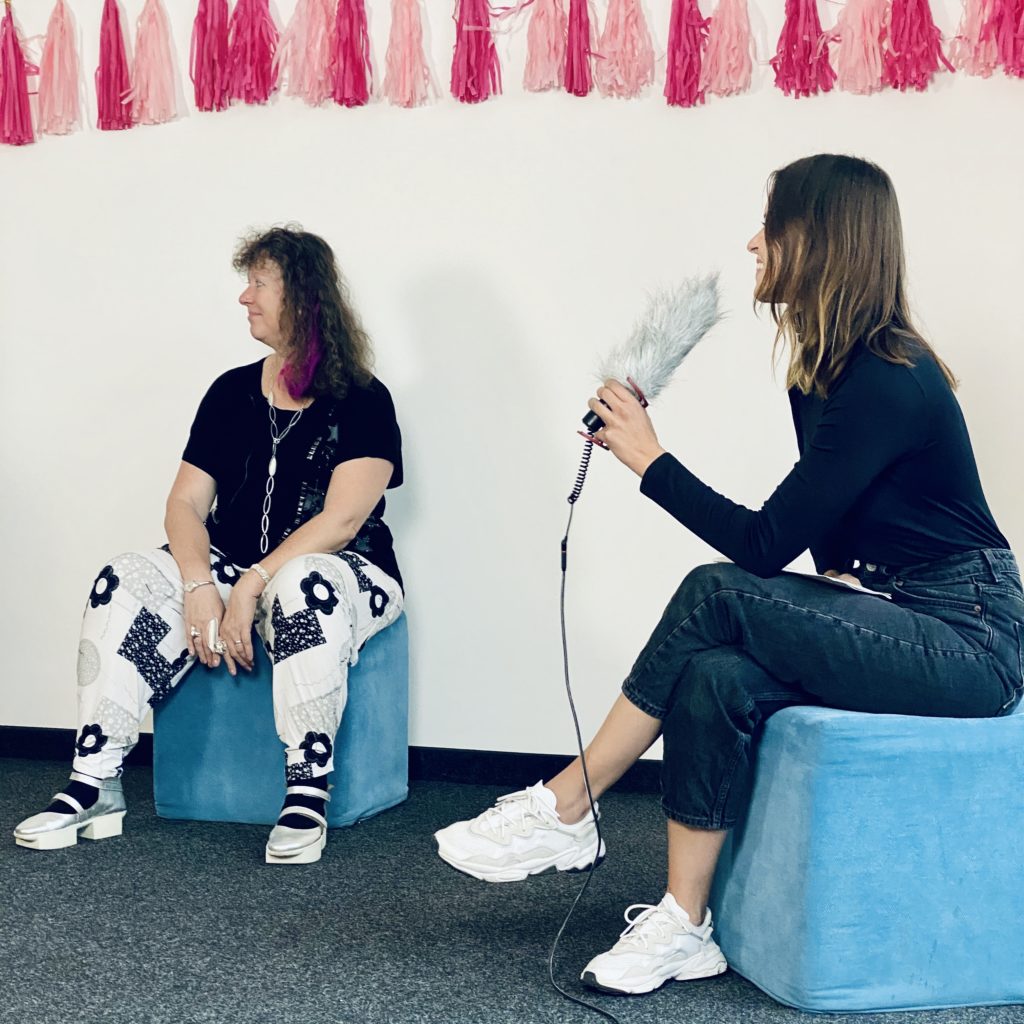 State Secretary – This is the designation for the highest-ranking official in a ministry. He or she is preceded in the hierarchy only by the Minister. The State Secretary represents the Minister in important tasks within the Ministry. When the Minister is absent, the State Secretary has the right to issue instructions to the other staff members. (bpb)

The everyday life of a state secretary
Andrea Milz's job as State Secretary for Sport and Volunteering didn't really exist like that. After the state elections in NRW in 2017, our Minister President Armin Laschet created this new position, which fits Ms Milz like a glove. "Sport and voluntary work have always been my great hobbies. Yes, of course it was wonderful for me that a Minister President came along who has turned sport and voluntary work into a state secretary position," Ms Milz explains with a laugh.

Since then, she has been working as a mediator between the ministries inside and outside in close contact with clubs to implement the interests of volunteers and sports associations in NRW. "There is no such thing as a daily routine in the job of a State Secretary for Sport and Volunteering. We do have a few fixed appointments every week and otherwise I'm on the road a lot. And, like intombi, I also work digitally. Every day is different and that is of course incredibly fun!

State Secretary Andrea Milz becomes ambassador for intombi
She shared her own experiences with us and advises everyone to just go for it and take up posts in both volunteering and politics with confidence! Because sometimes you are only one vote away from the next big step. To top it all off, we are happy to have Ms Milz as our new intombi ambassador.
Why volunteer? And how do I find the right volunteer position?
There are many reasons to volunteer. For some it is a challenge or a unique hobby, others appreciate the personal development opportunities. Volunteering means acting altruistically. But that doesn't mean you can't benefit from it. You learn important know-how and acquire soft skills that can be crucial when applying for a job, for example.
Where can I get involved? So-called volunteer agencies can help you on the spot. They know where volunteers are needed and can help you find the right volunteer. Here is an example for NRW.
intombi girls' editorial team interviews State Secretary Andrea Milz
State Secretary Andrea Milz gives you her 4 tips for voluntary and political engagement
1. Youth and women are missing in voluntary work
"What I notice, especially in the sports sector, is that there is a lack of both women and youth when it comes to taking on responsibility in clubs. But there is also a lack of motivation and appeal to precisely these groups and potential successors. I believe that the young people and also the women who aspire to honorary positions, especially in sport, don't necessarily want to earn money with it, but to be recognised and to actually be able to act at eye level with those who are sitting there, that is an absolute prerequisite, otherwise they won't come, then they say, I have something better planned.
2. Right now, after the municipal elections, is the right time.
Now is the right time. Right now, after the municipal elections, the municipal councils are being re-established and now you have the opportunity to be part of it and to push your concerns, your issues and wishes and to use your voice. "You have to activate yourselves politically! The doors are wide open, you just have to want to step through them yourself," explains Ms. Milz. How? You can easily stand for office in the city council as an expert citizen.
3. Become an expert citizen in the committee of your heart's issues.
Stand up for your issues, promote your topics in your city or municipality and have a say! Use your voice, because you have something to say and others should listen to you.
"You don't need to be a councillor or a party member to do this, so you don't have to commit to a party if you don't want to or if you're not sure which party is right for you," explains Ms. Milz. "Just go to the local councillor's group, from the party you like most, and say you'd like to be on the committee that deals with your issue, for example the Women and Equality Committee."
intombi for girls – how you can be part of it!
👉 We are also interested in your story! In our #girlsforgirls online passion magazine, we introduce you every week to exciting and super strong young women, projects and important tips, all about a passion. We call this week – PassionWeek! 🤩 Für einen erfolgreichen Start in die Zukunft – ganz nach unserem Motto #girlsforgirls !👭💕🌍 Contact us and become the author of your life story – info@intombi.de
4. Even a single vote can be decisive
At the age of 26, she was elected to the city council for the first time as a municipal politician – with only a one-vote majority. A single vote that was enough to change her life. She fought and prevailed and is proud that perhaps a little luck also helped her to her post. "One vote counts and decides, that's enough! Don't let it get you down because you may not have won hands down. You don't have to in order to change anything, because you only need that one more vote that counts," Ms. Milz promises. And her final tip for you:
Just do it! Don't let anyone take away your courage or tell you that you can't do it or that you should leave it alone.

We are nominated for the German Engagement Award 2020! 🚀
Give us your vote here now and help us reach even more girls and young women with our work. 👩🏼🤝👩🏾💕🌎
What motivates you to volunteer or what incentives might need to be created?
---
You might also like these articles:
Self-confidence through sport – 3 power women show how it's done
Fan of YOU – Empowering women in sport – how it works!
Understanding politics with model Vivien Wysocki
Founding a social start-up – 3 tips to avoid the biggest mistakes
My passion: I love sport – even in icy times