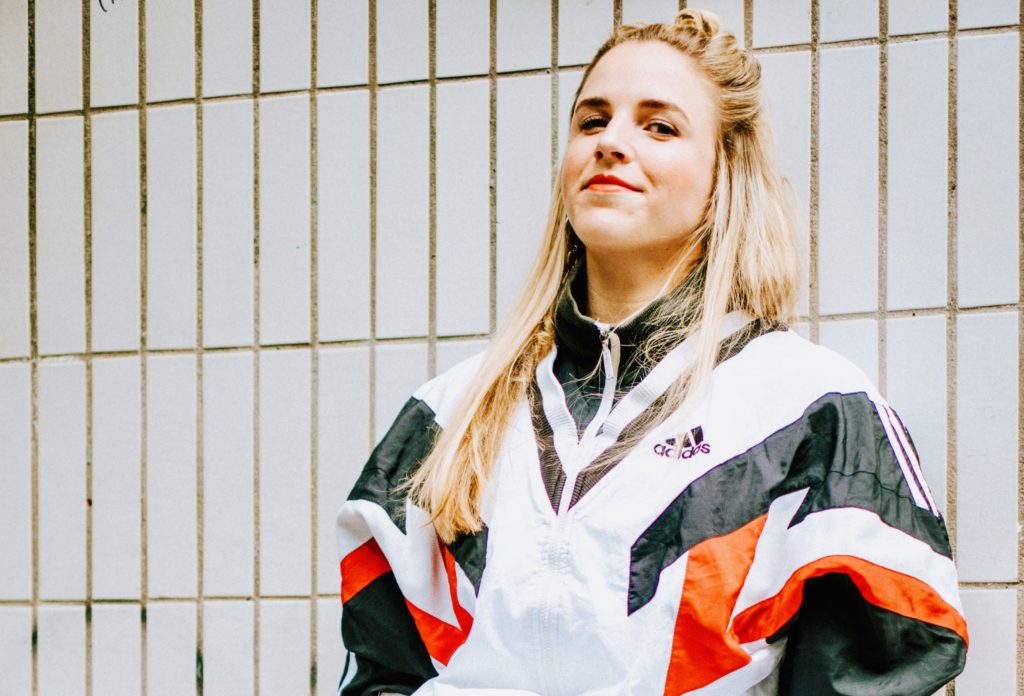 Do sports? Does it have to be? For many, sport is a rather tiresome topic… But how sport can make you really self-confident and how you can outgrow yourself – even as a sport muffler – is what our power women Tuğba, Daniela and Franziska tell you today in their #passionstories.
Basketball player Daniela Woytewicz – from a sports slacker to an enthusiastic team athlete
"My story is not one that starts with "I've been athletic all my life." Quite the opposite", Dani tells in an interview with "Fan von DIR". Daniela (32 years old, from Cologne) was rather a sports muffler until her Abi and counted herself rather to the sort "sportily rather not talented". "It was only at the age of 19, after graduating from high school, that I had the courage to say: I want this. I'm going to do it. And I went to a try-out for the Telekom Baskets Bonn women's team. And stayed for two years."
Strong together – Dani's love for team sports
"Team sports have so blatantly enriched my life," she reveals. "I learned there for the first time that it's not about performance, but about fun. That there is no such thing as "athletic" and "unsportsmanlike" in teams," Dani says in the interview." I just love how my team sticks together, supports each other, laughs, and works hard. Not for money, not for career, not for themselves alone – but for everyone together, as a hobby and balance to everyday life."
It's never too late to start
"And I would argue no one can tell from the outside that I "only" started at 19. Because having fun really makes up for a lot. And of course, a good amount of practice," she promises with a laugh. "You can always start, no matter how old you are, and after a while you master the sport."
Dani's #girlsforgirls tip about sports and self-confidence
"Don't let stereotypes and role models define you. If you feel like learning a sport: do it. It doesn't matter if you used to be chosen first or last in gym class. You can do it, do it! There are NOT just two categories of "athletic" or "non-athletic" women and girls. There is so much more: passion, team, hard work, diligence, and fun. And that should always come first."
You can find the whole Interview with Daniela here at "Fan of YOU".
intombi for girls – how you can be part of it!
👉 We are also interested in your story! In our #girlsforgirls online Passion Magazine we present you every week exciting and super strong young women, projects, and important tips, around a passion. We call this week – PassionWeek! 🤩 For a successful start into the future – according to our motto #girlsforgirls !👭💕🌍 Get in touch with us and become an author of your life story – info@intombi.de
Professional soccer player Tuğba Tekkal – kicking for freedom and against prejudice
"I've always felt free on the soccer field," Tuğba reveals in an interview with "Fan of YOU." Tuğba (35 years old, from Cologne) has made it: With1 FC Cologne she rose to the Bundesliga in 2015 – as a professional soccer player. And she did it despite the fact that she started playing soccer in a club very late and almost didn't get to do it at all. The reason was that her parents forbade her to do it as a child." They didn't think it was appropriate for a girl to play soccer," she says.
Growing beyond oneself and overcoming boundaries
As one of 11 children of Yazidi Kurds, Tuğba often did not have an easy childhood. Over and over again, she had to experience racism toward her and her family. But on the soccer field, skin colour or origin were not so important, she reports, but performance was what counted most.
"The biggest challenge for me was to convince my parents and society that girls can play soccer, too," she tells Fan of DIR in an interview. " Through soccer, I gained new self-confidence and gradually gave myself more confidence. Without this self-confidence, I might not have dared to take the next steps in my career, which went far beyond soccer.
SCORING GIRLS – Creating opportunities and passing on self-confidence through soccer
Together with her sister, the journalist Düzen Tekkal, she already founded the human rights organization HÂWAR.help e.V. during her professional career. Tuğba is also the initiator of the SCORING GIRLS project. With this project, she offers girls with, but also without a refugee background from socially disadvantaged families who cannot afford club sports, a free soccer game.
Tuğbas #girlsforgirls expert tip
"Have courage and believe in yourself girls! With courage, passion and hard work you can achieve much more than you think. And even if things don't work out, you'll never end up where you started – but always a few steps further. You grow and develop not only through feelings of success, but especially along the way and even through the odd failure."
You can also learn more from our power woman Tuğba in her full interview with "Fan of YOU" and with 11 Freunde.
Actress Franziska Benz -Sport for the role and as a balance
"Sport has always played a big role in my life," Franziska tells us. Franzi (31 years old, from Cologne) is a successful actress and as our intombi ambassador she tells us why sport is important for her not only in her job, but also as a balance to it.
Sport as a prerequisite for a successful career?
"When I started studying acting, I realized that it was super important for me to be athletic in order to be able to offer a wide range of roles. On the other hand, I understand my body as my instrument, which I want to play in the best possible way depending on the role," she explains. "When I got my first big TV role, I had the chance to embody a professional figure skater. It's a super-intense sport that combines strength, aesthetics, dance and endurance. For me, that meant skating/strength and dance training. Although the shooting days were always very full, these additional training sessions were a great balance.
With yoga to a more (self-) conscious life
Then, six years ago, I discovered yoga for myself: I keep fit and get down at the same time through meditation and conscious breathing. It's a great feeling to observe the progress – and sometimes regression – in my own movement practice and to develop myself step by step: physically and mentally. My yoga teacher has a nice saying: The more flexible I am on the mat, the more flexible I am in life.
Sport as a boost for self-confidence and self-esteem!
So, sport is not only exercise for me, but also always has something to do with becoming more courageous, more self-confident. To grow physically and therefore also mentally beyond one's own limits. That gives you self-confidence, self-assurance and the courage to always go a little further.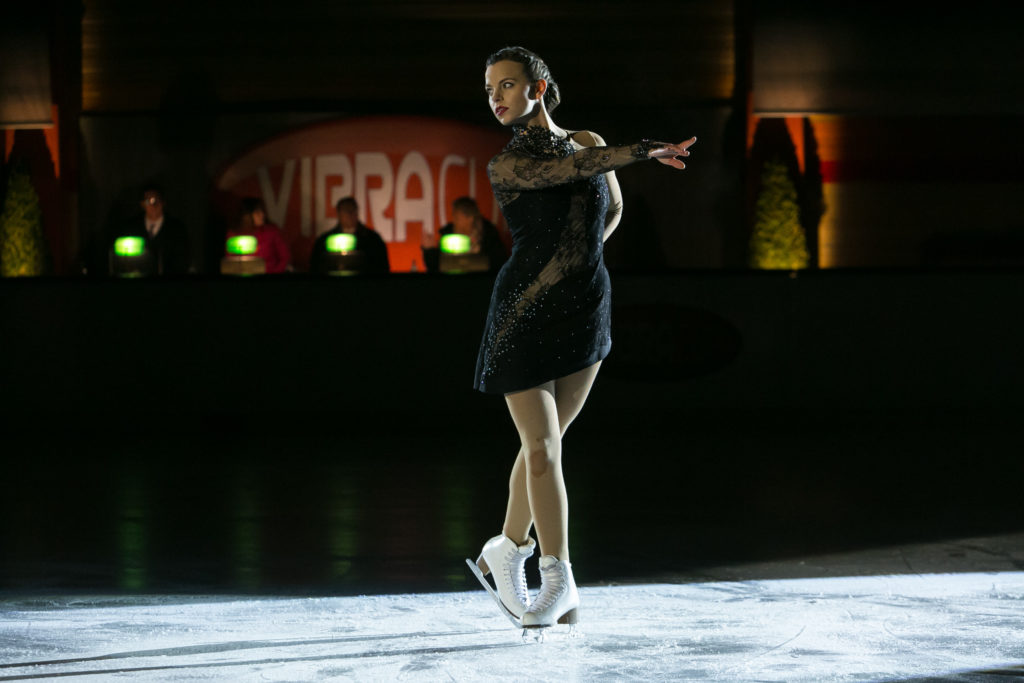 How has exercise helped you in your life? Tell us about it in the comments.
---
You might also like these articles:
"Fan of YOU" – empowering women in sports
My passion: I make others strong
Diana zur Loewen's GROWTH approach – Growing beyond yourself
Acting – Franziska Benz tells how it can be done Becoming self-confident thanks to these tips
Self-confident thanks to these 3 tips
Stronger than you think!