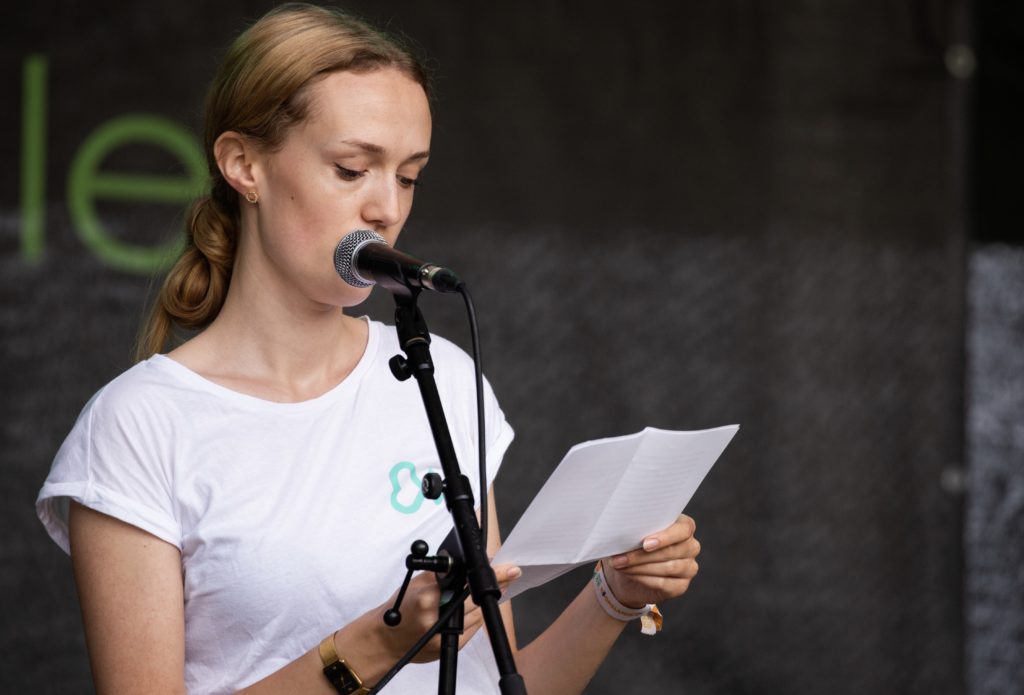 It gets quiet around you. The spotlight switches on, turns to you, and you climb the steps to the stage. You hear excited whispers. Everyone is waiting to hear what you have to say. Luisa does just that. She is on stage with her poetry slams and enriches the world with her texts. Would you dare? How you can do it and how you can deal with stage fright, she tells you here!
Drawing attention to important issues with poetry slam
"The slam scene is special. On the one hand, you find friends, mentors and acquaintances very quickly, and on the other hand, it is a form of art. I think something very unique is that you can simply do this" Luisa (19 years, from the Ruhr area) explains to us. She has been doing poetry slam for two and a half years. Last year she was even at the North Rhine-Westphalian and international German-speaking U20 championships.
The slam scene for women – you can join too
"You don't need an infinite number of titles, publication and best-of placements to begin with. No. At smaller slams with an 'open list', anyone can just sign up and get a spot on that stage. You get a voice at the mic and everyone is welcome. There is also an association, SlamAlphas, that supports women and girls in poetry slam and helps them to get more attention in the German-speaking poetry slam scene.
Especially the new generation of the slam under the age of 20 is supported. There are own U20 Slams, which are only for the newcomers and even own German-speaking U20 championships, both for the individual states, but also for the international German-speaking area.
Poetry slam is a kind of modern poetry competition, but it is actually much more. It is an event in which a wide variety of text types are performed, from poetry to prose to comedy. The special thing about it is that the audience on site can have a say. Before the event begins, scoreboards are distributed so that after each text a rating is given and at the end a winner is chosen.
From the text idea to the finished result – this is how it works with the slam
I think the most asked question is "So how do you write your lyrics?" – and there's really no perfect manual for how to write a good text. There are probably an infinite number of ways to write a text. Sometimes you spontaneously come up with an idea and ten minutes later you have a finished result. Other times you work for days on a good rhyme. The best ideas come anyway in between and not when you think about it for too long. Nevertheless, you can train writing like a muscle. There are countless writing exercises and you can always get a lot of inspiration and ideas in workshops.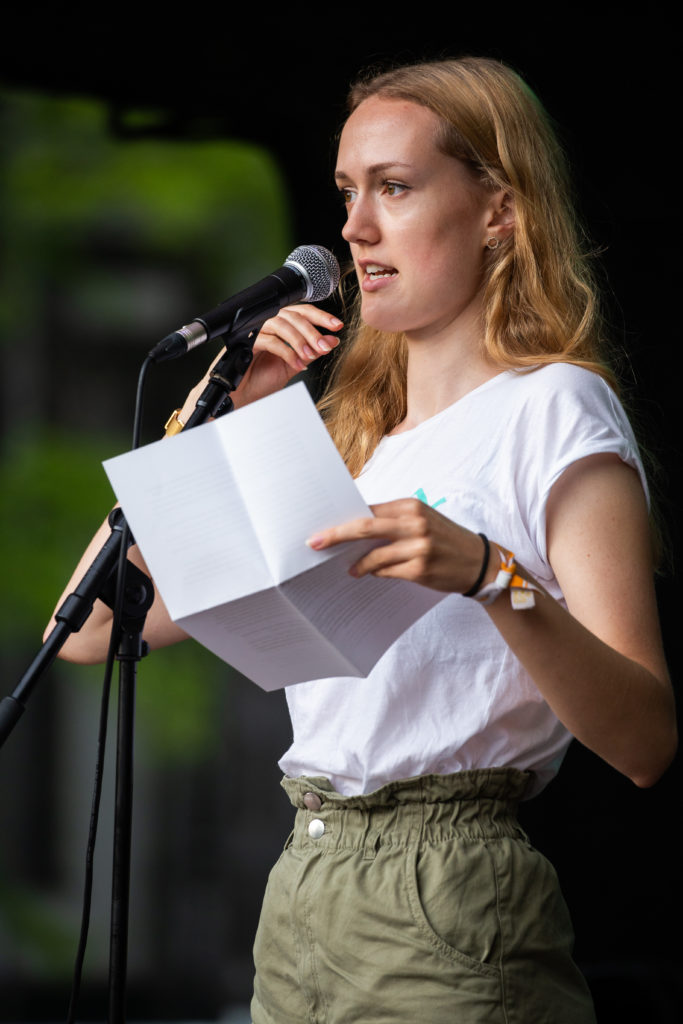 Easy writing exercise for the beginning
Take a pen and paper and set a timer to any time (for the beginning I would recommend 10 minutes). The task is to touch the paper with the pen the whole time. Even if you don't have an idea, just draw circles on the paper with the pencil and the creativity will come by itself.
As a little tip: If you really can't think of anything, start describing your surroundings around you or what you have done so far that day. What are your next plans? What keeps you busy?
intombi for girls – how you can be part of it!
👉 We are also interested in your story! In our #girlsforgirls Online Passion Magazin we present exciting and super strong young women, projects and important tips, around a passion. We call this week – PassionWeek! 🤩 For a successful start into the future – according to our motto #girlsforgirls !👭💕🌍 Contact us and become the author of your life story – info@intombi.de
Things also go wrong sometimes
The thrill may never completely stop. But that's a good thing, because a little excitement makes the performance much better, I think. Some poets recite all their texts by heart and some, like me, always read everything. That's simply a matter of personality. Before you perform a new text for the first time, you always have a particularly excited feeling. Nobody can tell you what the reaction will be – anything is always possible. A text can be well received 100 times, but not the 101st time. It depends on the atmosphere of the evening, on the mood of the audience, on what moves and touches people that evening. But in the end, the most beautiful thing is that no one really cares who wins.
My #girlsforgirls tips – You are not too little for the stage!
1. Do not think that you are too small. With not enough statement or with too little experience. With texts that are still unfinished or not good enough. This is not true. You are making experiences and you have a right to make mistakes, especially in the beginning. You have a place on this stage, a place in this line-up, you have the right to be listened to. That it is quiet when you enter the stage, that applause is given in recognition of your performance.
2. You are not too little of anything. As long as you enjoy what you are doing, as long as you want to try things out and discover this world, then do it. No one is born for the stage. You have to climb it. And you all have an opinion, a statement, something to tell that will inspire and move others forward.
3. Demand silence, applause and to be heard. Be loud to speak and quiet to listen. You are all filled to the brim with talent, with gifts, you have so much to say, you can delight and please so many people and, even if sometimes you are not sure, trust in yourselves.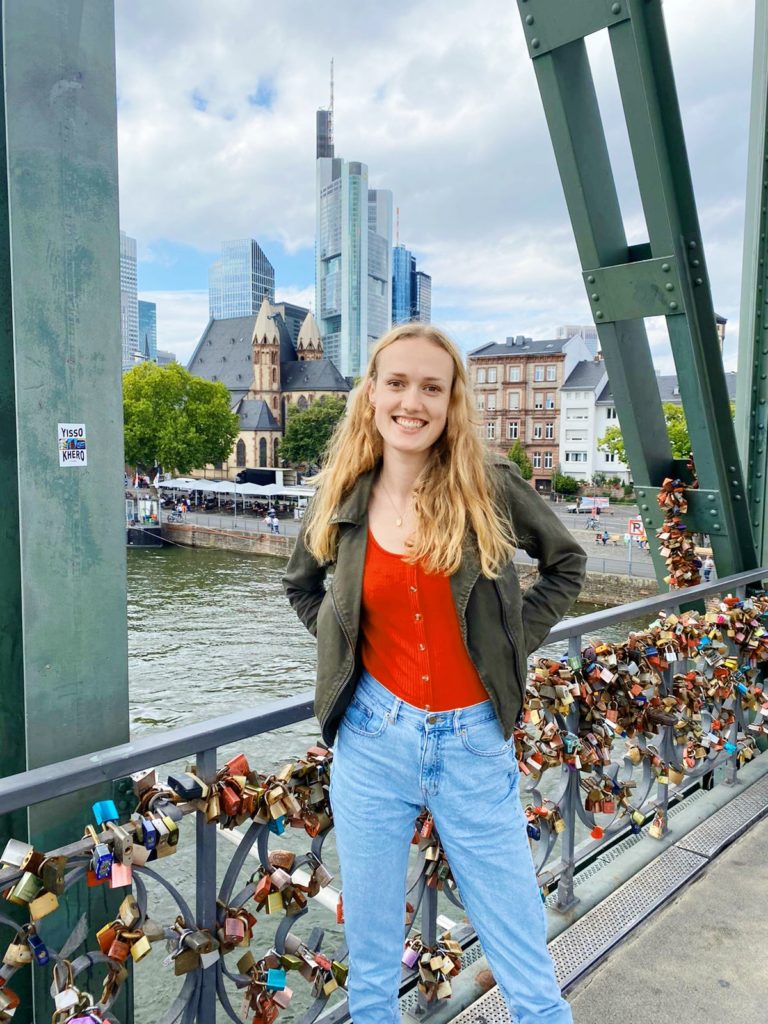 ---
You might also like these articles:
ART is relevant – Working together to advocate for art and culture
Become an author – How to write your own book
Using my art to create self-love and female empowerment
These 3 stories are catchy
Spreading Facts instead of Fake News – 3 Ways
My passion: love for writing
My passion: making people laugh