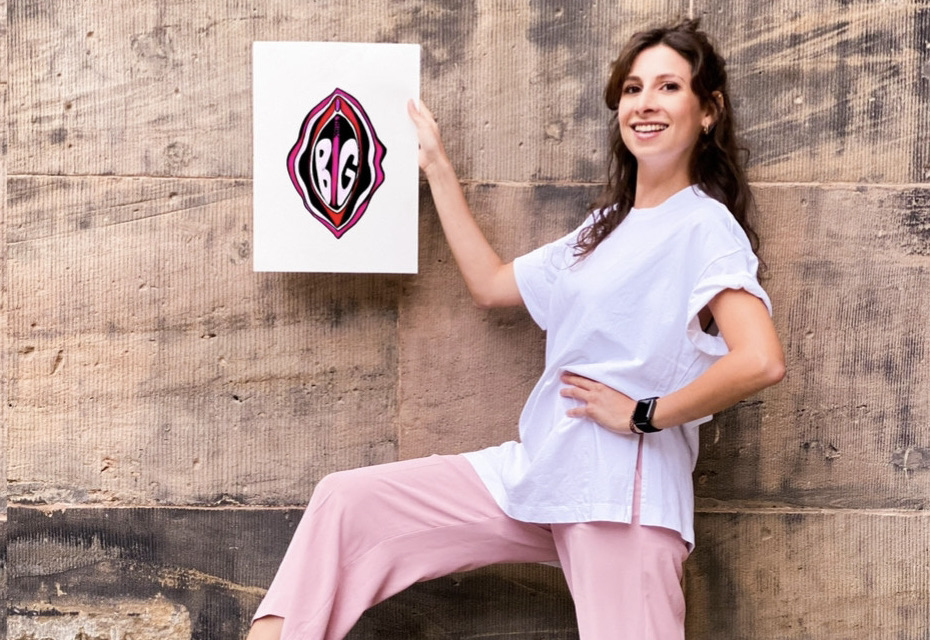 Plants, animals or faces. The Berlin artist literally paints everything at her job at the Art Night Events. But she especially paints vulvas. With her work she encourages women to believe in themselves and to be proud to be a woman. She reveals her 5 tips on how to combat changes.
The courage to change and the belief in yourself
1. Just do it! There is never a perfect timing.
2. To be scared of change is normal and is linked to our brain functions. Just trick your brain with a positive way of thinking. That's when changes start making fun.
3. Start to make a plan. When you are conscious of your actions, structure and write everything down, you are much more clear of everything and it's less scary.
4. Communicate with your friends and talk about the change. Support of your social surroundings can help to get rid of doubt.
5. Believe in yourself and never let yourself down because of external opinions! (Verena Bonath)
intombi for girls – Thats us!
Every week in our online magazine we introduce you to exciting and super strong young women and projects related to a passion! Girls and young women volunteer to write for each other about dreams and challenges for the future and give valuable tips to inspire and support each other. For a successful start into the future – according to our motto #girlsforgirls !👭💕🌍 We are also interested in your story! Contact us and become the author of your life story  – info@intombi.de
Why changes have a lasting and positive effect on life – Verena Bonath will tell in the next video…
In the beginning changes look scary. But step by step you can manage to work through them and benefit at the same time. Don't forget that you're your number one and you only deserve the créme de la créme. Please write us in the comments below, how you deal with changes in your life.
---
You might also like these articles:
‣ These tried and tested tips will help you to keep a cool head in chaotic everyday life
‣ Take a deep breath! Three tips for a relaxed atmosphere in everyday life
‣ Are you afraid of changes? Patti-Saoirse has already gone through a number of changes and is encouraging us
‣ Where is the source of all Male Geer's doubts?