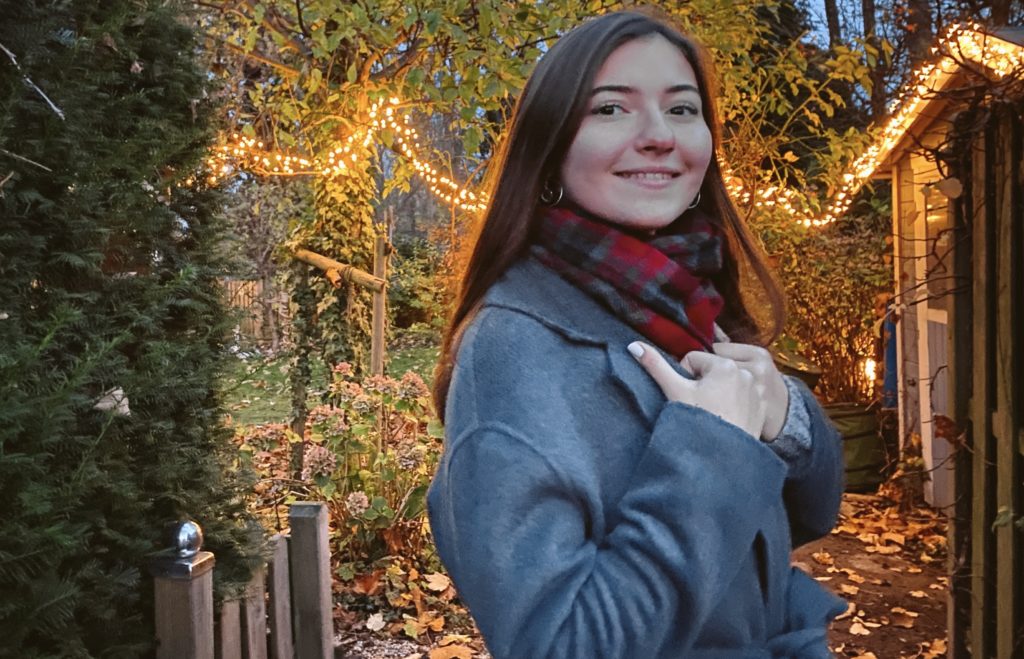 The everyday life got off track for many this year. Unpredictably, school and university were a place that could only be viewed from a distance. Many students were worried about their final exams, while students stood in the kitchen, perplexed and hungry, because all the noodles in the supermarket were sold out. Chaos spread through all areas of life and caused anxiety. Especially in times like these it is important not to bend, but to keep your inner calm.
Your life is sinking into chaos and you want to know how to survive such times and even get to know yourself better with the help of it? Then read through the following tips from women who manage to overcome big challenges with the help of their inner calm. In the second part, you'll learn how to take a deep breath when it seems impossible.
You are the most important priority – How Karla Kuhlmann creates rituals
She is a model & yogi from Hamburg and also founder of solovedbyher. Although she has a lot on her plate every day, the 26 year old knows that there is one item on her to-do list that she should never neglect: herself!
"I think it's so important to put yourself on your to-do list and find little rituals that are good for you, that give you peace in the chaos.
For me, for example, it's little yoga flows, my favorite music and a little dance in my living room to shake everything out, cooking my favorite dishes, walks in nature, meditation, and self-massage (check out Youtube – you'll find super great videos on it)." (Karla Kuhlmann Rituals)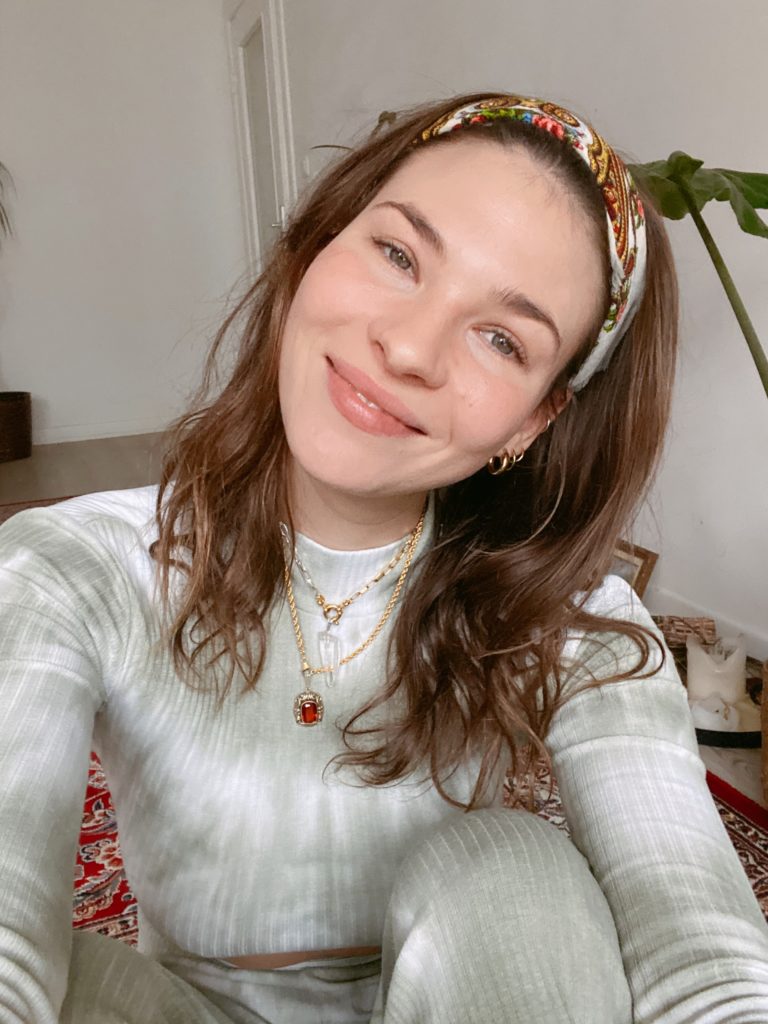 intombi for girls – how you can be part of it too!
👉 We are also interested in your story! In our #girlsforgirls online passion magazine we present you every week exciting and super strong young women, projects and important tips, around a passion. We call this week – PassionWeek! 🤩 For a successful start into the future – according to our motto #girlsforgirls !👭💕🌍 Get in touch with us and become an author of your life story – info@intombi.de
Books can sometimes do wonders – Creating inner peace with Corinna Ackermann-Steegers
Hard on the border, but not from Holland, but from the small town of Straelen comes Corinna. The 40-year-old is an expert when it comes to the topic of inner peace. She is a non-medical practitioner for psychotherapy, Reiki master, certified RTT therapist (UK) and hypnotherapist.
I love reading spiritual texts and books for my life. I do this daily and it brings my mind to the center as well as me inwardly to loving emotional heights. So I am an absolute fan of "A Course in Miracles"! But what always works for me when I'm short on time is simply having a cup of tea and looking out the window. A few minutes and I feel centered again. Then my mind takes a break and I just go into the feeling and live this moment. " (Corinna Ackermann-Steegers)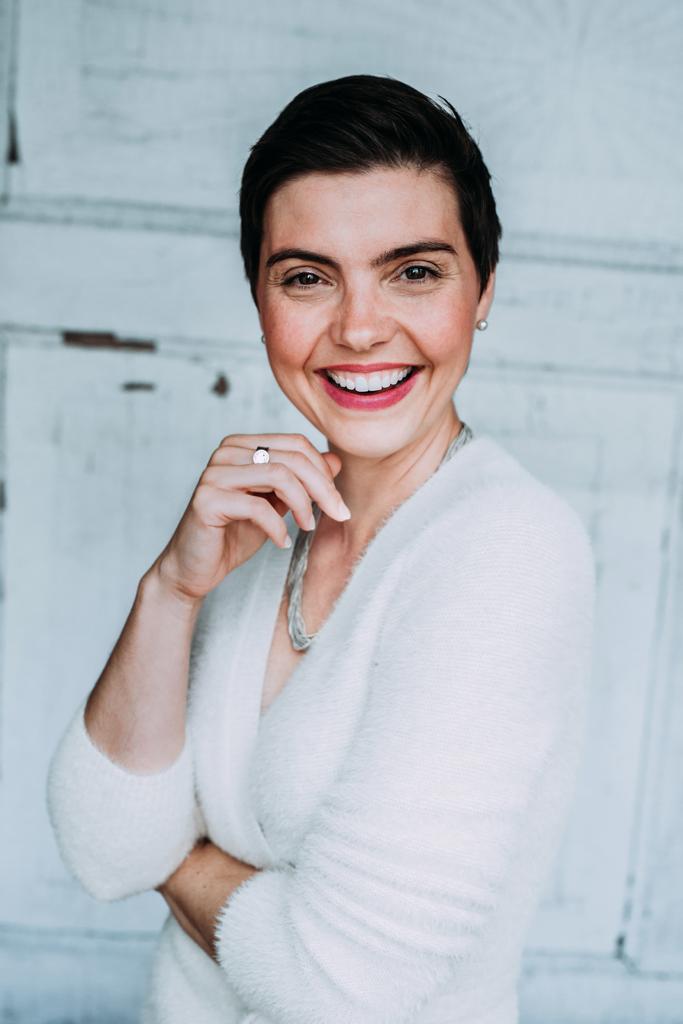 Books can sometimes work wonders. No matter what you read, whether novels or spiritual texts, they help you find inner peace. To clean up your mind, it can help wonderfully if you take the time to put your thoughts on paper. We can recommend you to journal the first 15 minutes of the day as a morning ritual to start the day wonderfully. Let us know in the comments how you manage to sort your thoughts.
1st Advent Week: Calm in Chaos – Competition with Laura Malina Seiler
The first week of Advent is dedicated to the following quote from Elizabeth I of England:
"I am a rock that bends to no wind."
To get some peace in chaotic times, we have thought of something very special for you. Win one of the three wonderful works by Selflove Queen and author Laura Malina Seiler. In addition, there is a little intombi surprise in each case. The prize is:
✨ I AM card set: Strengthening inspirations for every day
Book: «Schön, dass es dich gibt» Laura Malina encourages you to create an extraordinary life for yourself and to allow yourself to believe in yourself and your own creativity. This book will remind you that you are the creator of your own success and show you a way to live your own definition of success.
✨ Weekly planner "May you be happy" – 52 exercises and beliefs for a higher self.
Answer the following question in the comments and you're in the draw:
What helps you to keep a cool head in chaotic times?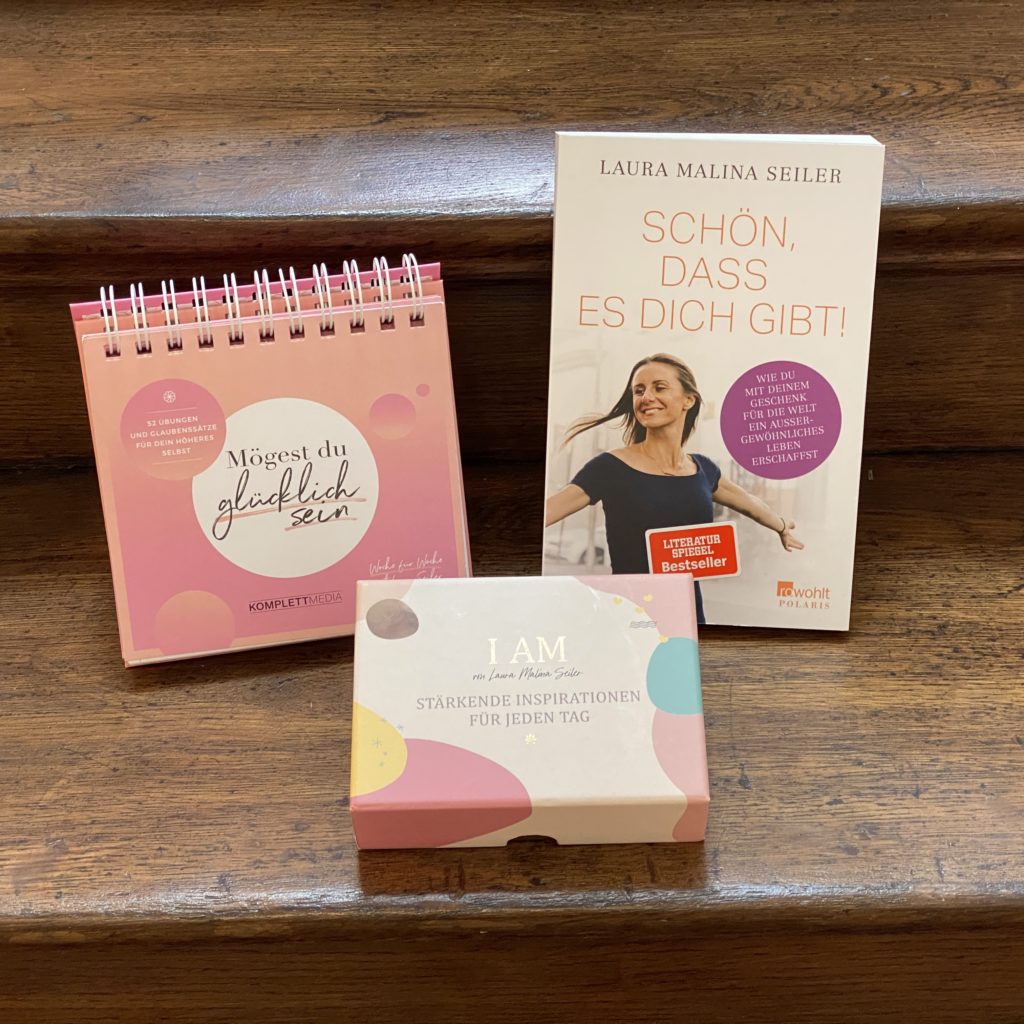 You can participate until Sunday 06.12.2020 – 16:00 The winner will then be chosen at random and contacted by message. Fingers crossed. Participation is possible from the age of 14, the legal process is excluded. The prize can only be sent within Germany.
---
You might also like these articles:
1 ADVENT WEEK: CALM IN CHAOS (PART 2 OF 2.) Take a deep breath! Three tips for a relaxed atmosphere in everyday life
The art of creative order – with the bullet journal I achieve my dreams for the future
How sexist are we? 3 reasons to question our behaviour patterns
#girlsgetequal – Equality instead of digital violence
Hate, hate and body-shaming online – 3 Instagram do's & don'ts
Become an author – How to write your own book