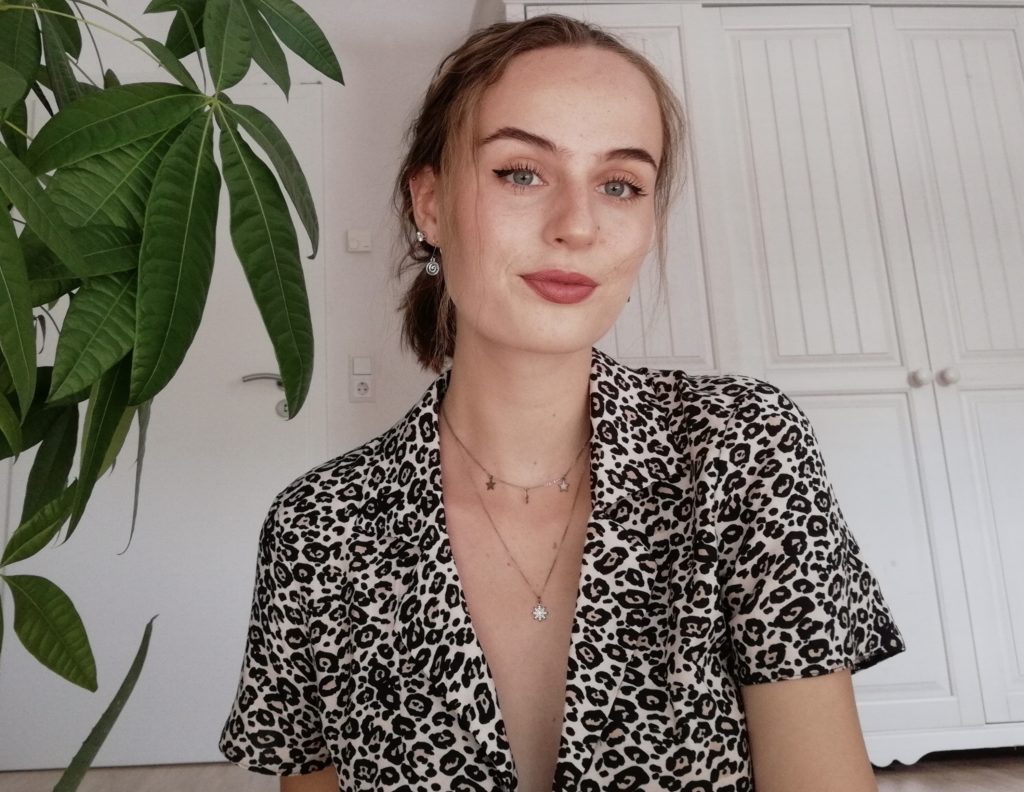 Did you know that men are twice as often as women in films and series? Have you ever wondered how women and men are portrayed on TV and in the cinema? What about female role models on screen? Sophie and the MaLisa Foundation are looking into these numbers and questions. Find out in this article what a critical look at old TV heroines can look like and what we can do for more diversity and equal opportunities.
For more superheroines on TV – Sophie's Passion Against Sexism
"When I ask myself when I have experienced sexism in my own life, I have to think frighteningly briefly before I can think of a whole series of situations," Sophie (21, from Mannheim) tells us. "Why don't you laugh, then you'll look prettier" or "Does your boyfriend know you're wearing such a short dress?" are just two examples I've heard from complete strangers. But also in my own circles I have to realise that sexism is anchored in the minds of many men, but also many women. I have often had to swallow comments and "jokes" from acquaintances.
Girls must be sweet and men do not cry
Why is a dominant man "courageous and decisive" but a dominant woman "selfish and aggressive"? Why are emotional men "sensitive and loving" but emotional women "whiny and submissive"? The different perception of the same characteristics based on gender alone shows the structural sexism that still prevails in our society. It is already these small differences and formulations that prevent women from being equal to men," Sophie explains.
… the role of women in Germany is better off than in other, especially less developed countries? Nevertheless, women still have to struggle with structural discrimination and devaluation on the basis of their gender.

… women have only had the right to manage their own finances since 1958?

… women have only been free to decide whether they want to work or not since 1977?

… women have only had the same salary as men before the law since 1980? But even that, as you can see from the gender pay gap, is still not fully implemented today.

(Compiled by Sophie)
How I Met Your Mother – When the favourite show turned out to be a sexist transmission of false role models
"An eye-opening moment for me was when I re-watched my childhood favourite sitcom "How I Met Your Mother". What I used to find funny and relaxing just shocked me. The ending of the show has always been controversial, I just never used to understand why. (Warning: there is a spoiler in the following paragraph).
Robin, one of my favourite characters, stands out in all seasons for her independence, her desire for a career and her refusal to have a family of her own. Her "happy ending"? She gets together with the guy who made her give away her dogs, who always wanted to push her into a relationship and who never wanted to understand her way of life. With this ending, all of Robin's qualities were taken away and she was forced into the typical romcom role of the woman
The second character is Barney. What at first glance appears to be an exaggerated portrayal of sexism, and thus not to be taken seriously, is on closer inspection simply repulsive and reprehensible. Women become faceless objects through Barney, the only goal being to sleep with them and then disappear as quickly as possible.
It is even mentioned in passing that Barney has already been investigated by the police for sexual offences. These statements are underplayed by the classic sitcom canned laugh. In what universe is rape and all other kinds of sexual harassment funny? His behaviour only changes when he has a daughter of his own, which supports toxic statements like "I can't be a sexist because I have a sister and a mother".
I remember that all the characters used to be like friends to me, and I looked up to them. When I think about the fact that many other young girls, just like me back then, come home after school, turn on the TV and watch series like HIMYM and are taught such values, I find it very worthy of consideration.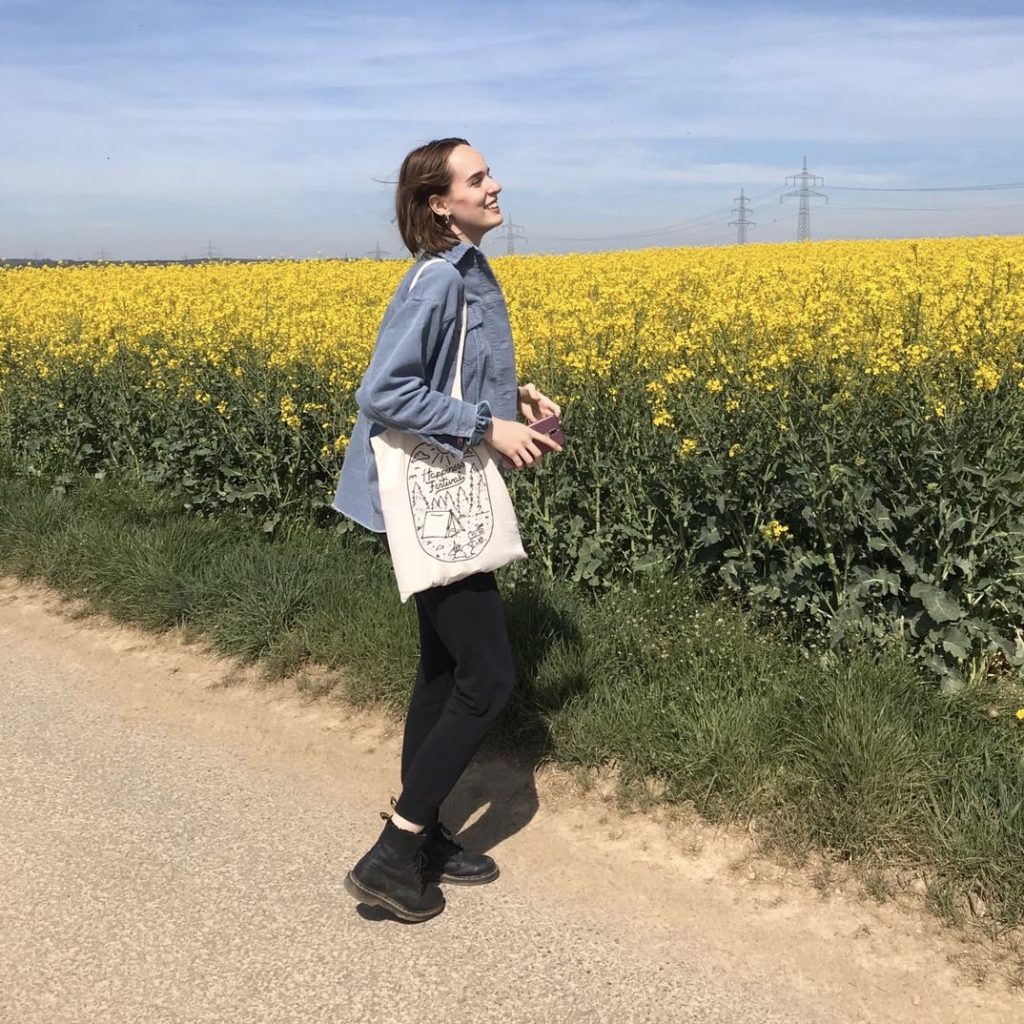 Pinkstinks!
Warum Mädchen auch Käpt'n und Jungs Feen sein dürfen?
Because people are more than blue or pink!
Pinkstinks is a protest and educational organisation that campaigns against sexism and homophobia.
It criticises rigid gender roles in the media and in advertising and wants to show that a modern society can be more diverse. How? With an online magazine, educational work in daycare centres and schools, and high-reach digital campaigns.
Girls should be able to grow up and develop free of sexism
For me personally, sexism has come to mean that I am in a perpetual attack posture, waiting for the moment in every conversation when I am confronted with sexism to pounce on it and start a discussion. I am angry and tired and feel a responsibility to protect other women. But I don't want to go into a conversation from the beginning with the mindset that I have to defend myself because of my gender.
I don't want women to feel restricted in their lives just because they feel judged and rejected by their gender. I don't want young girls to grow up thinking that sexism is just something they have to put away and get used to.
Sophie's plea: Let's get to the root of sexism and eradicate it!
Rethink your consumption behaviour, even with seemingly harmless sitcoms and romantic comedies. Share your experiences with your friends, maybe something like this has never happened to them before and they will become more sensitive through your stories. Take your friends seriously when they share their experiences with you. Talk to your parents, because parents should not teach their children a "boys will be boys" mentality. Only when we get to the root of sexism and the mindset is changed from the ground up can it eventually be overcome and eradicated."
intombi for girls – how you can be part of it!
👉 We are also interested in your story! In our #girlsforgirls online passion magazine, we introduce you every week to exciting and super strong young women, projects and important tips, all about a passion. We call this week – PassionWeek! 🤩 For a successful start into the future – according to our motto #girlsforgirls !👭💕🌍 Contact us and become the author of your life story – info@intombi.de
How many women are there in films and series compared to men?
"Audiovisual Diversity?" – A Study on Gender Representation in Film and Television
For the study "Audiovisual Diversity? Gender Representations in Film and Television in Germany", the MaLisa Foundation initiated a comprehensive partnership of television stations and film funding. The MaLisa Foundation was founded in 2016 by Maria and Elisabeth Furtwängler. Its goal is a free, equal society. It is committed to ending violence against women and girls at the international level. In Germany, it also campaigns for social diversity and overcoming restrictive role models. The focus of the MaLisa Foundation's first initiatives is the portrayal of women and men in the media.
How are women and men portrayed on television and in the cinema? In which social roles and contexts are they shown? How often are they seen on the television screen and on the cinema screen? The study offers a comprehensive stocktaking. (MaLisa) This video will give you an insight.
Have you ever had a jaw-dropping "aha" moment after watching a film or series? Who is your superhero on the big screen? Tell us in the comments.
---
You might also like these articles:
Accuse and stop catcalls and sexual harassment – Let's be loud together against sexism!
How sexist are we? 3 important reasons why we should question our behaviour patterns. should be questioned
Alexasearth – Her tips for more diversity & uniqueness on Instagram.
Tips & tricks to save your money and use it wisely
Diana zur Löwen's GROWTH approach: rising above yourself