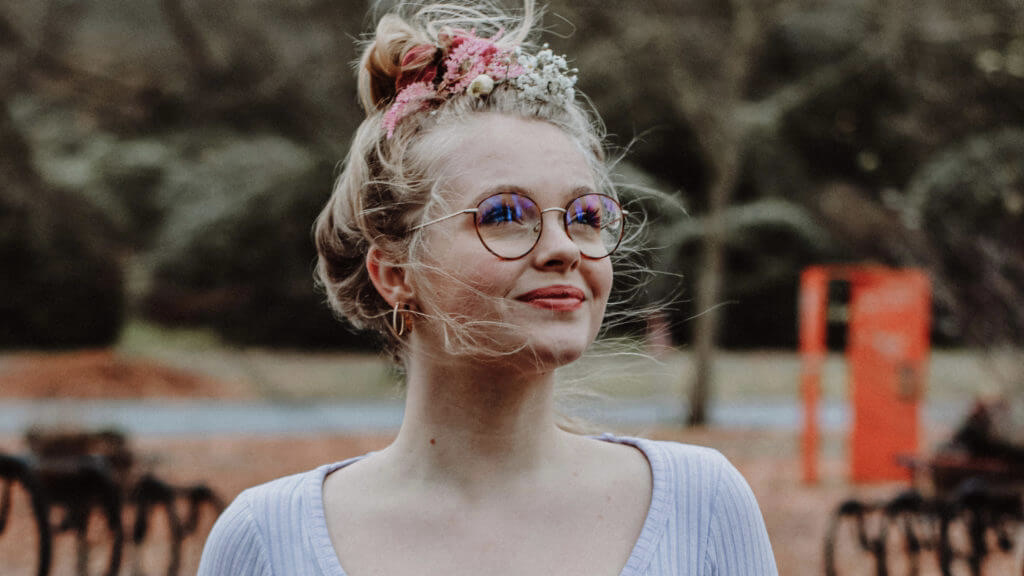 Who are you and how comes that you think about yourself the way you do? Question yourself and get to know yourself. Male tells you how to do that in her article. Male Geers is a fun-loving young woman who shares her thoughts with her Instagram community on a daily basis. She wants to inspire people for sustainability and educate people about mental health.
Where does self-doubt come from?
With her Instagram account, blog and Podcast Male (22 years old, from Hamburg) has created a little oasis where she shares her thoughts and experiences about vegan nutrition, mental health and sustainability. The especially nice thing about it is that she stays in touch with herself at all times.
""If you are struggling with strong self-doubts, first try to find out where these are founded. When did you first feel this way ? What makes them become stronger? Try to change these things more and more. Try to get to know yourself through journaling, yoga, dancing, affirmations and reflection." Male Geers
intombi for girls – don't miss any news
IIn our #girlsforgirls online passion magazine we present you every week exciting and super strong young women, projects and important tips, around a passion. For a successful start into the future – according to our motto #girlsforgirls !👭💕🌍
What reminds Male Geers that her inner critical voice was completely wrong? She tells you in the video…
Listen to yourself, what is your heart telling you? Self-doubt is usually accompanied by fear, but so many other feelings are part of it: joy, hope, excitement, inspiration. Take time and realise that the inner critic is not your best friend and you don't always have to give her all your attention.
---
You might also like these articles:
‣ What effect does self-doubt have on your skin? Lydia Zauberhaut has an answer
‣ Take a deep breath! Three tips for a relaxed atmosphere in everyday life
‣ Charline Lumiere reveals how you can grow personally through change
‣ Live the life you want – Anastasia Umrik knows how you can do it.
‣ When it comes to change, Louisa Dellert listens to her gut feeling