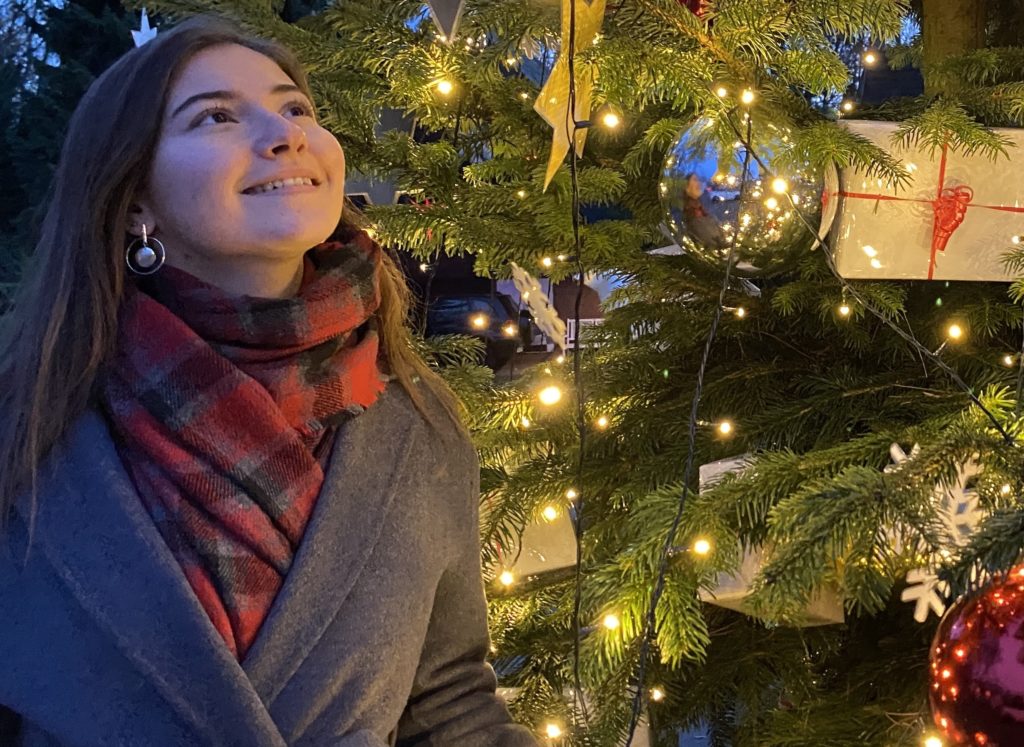 Advent, Advent, a little light blazes. We at intombi have come up with something very special for the Advent season: 24 doors of concentrated women's power to give our #girlsforgirls community energy for a self-determined future. In 2020, we have all been accompanied by chaos and change as well as fears and doubts. And we take this as an opportunity for a great year 2021.
As a Cologne girls' association, we also faced great challenges this year, which we met with courage and confidence. Many have certainly experienced that times like these are part of life and can even be the beginning of something very beautiful. Therefore, with our digital Women's Power Advent Calendar, we would like to make a contribution to embracing and celebrating change.

24 days a new female role model for you every day.
We have prepared four different themes for the Advent weeks:
• Calm in chaos, courage to change, strong personality with self-doubt, hope and dreams despite an uncertain future.
• Each Advent week is accompanied by a quote from a well-known female personality.
• Every day, a woman will share her story, a life experience or tips from her life with our community on Instagram and in our online magazine in related articles. Women with small and large reach from areas such as mindfulness, politics, finance, lifestyle, psychology, start-up scene, etc..
intombi for girls – how you can be part of it!
👉We are also interested in your story! In our #girlsforgirls online passion magazine, we introduce you every week to exciting and super strong young women, projects and important tips, all about a passion. We call this week – PassionWeek! 🤩 For a successful start into the future – according to our motto #girlsforgirls !👭💕🌍 Contact us and become the author of your life story – info@intombi.de
Real talk, testimonials, tips and contests from power women. Find out more every day on Instagram and in our online magazine.
Every day at 8:00 a.m., our Instagram story gives you the opportunity to recharge your batteries with the experiences of incredibly strong personalities. In addition, you can learn tips and tricks for your everyday life in our online article, so that you can start the year 2021 even stronger and more positively.
And as if that wasn't enough, you'll also get the chance to take part in various prize draws to win some great prizes.
1st week of Advent: Calm in chaos vs. chaos year 2020
Quote of the week read and presented by Kristina from the intombi editorial team
>> I am a rock that bends to no wind. – Elizabeth I (founder of an empire) <<
2nd week of Advent: Courage to change vs. fear of failure
3rd week of Advent: Strong personality with self-doubt vs. self-doubt
Publication 13.12.2020
4th week of Advent: Hope and dreams despite uncertain future vs. fear of the future
Publication 20.12.2020
---
Here you can find the articles of our power women from the Advent calendar:
These tried and tested tips will help you keep a cool head in chaotic everyday life (1st week of Advent part 1 of 2
Take a deep breath! Three tips for a relaxed atmosphere in everyday life (1st week of Advent part 2 of 2)
Change scares you? Patti-Saoirse has already been through a few changes and gives us some encouragement
How to believe in yourself – 5 tips from Verena Bonath