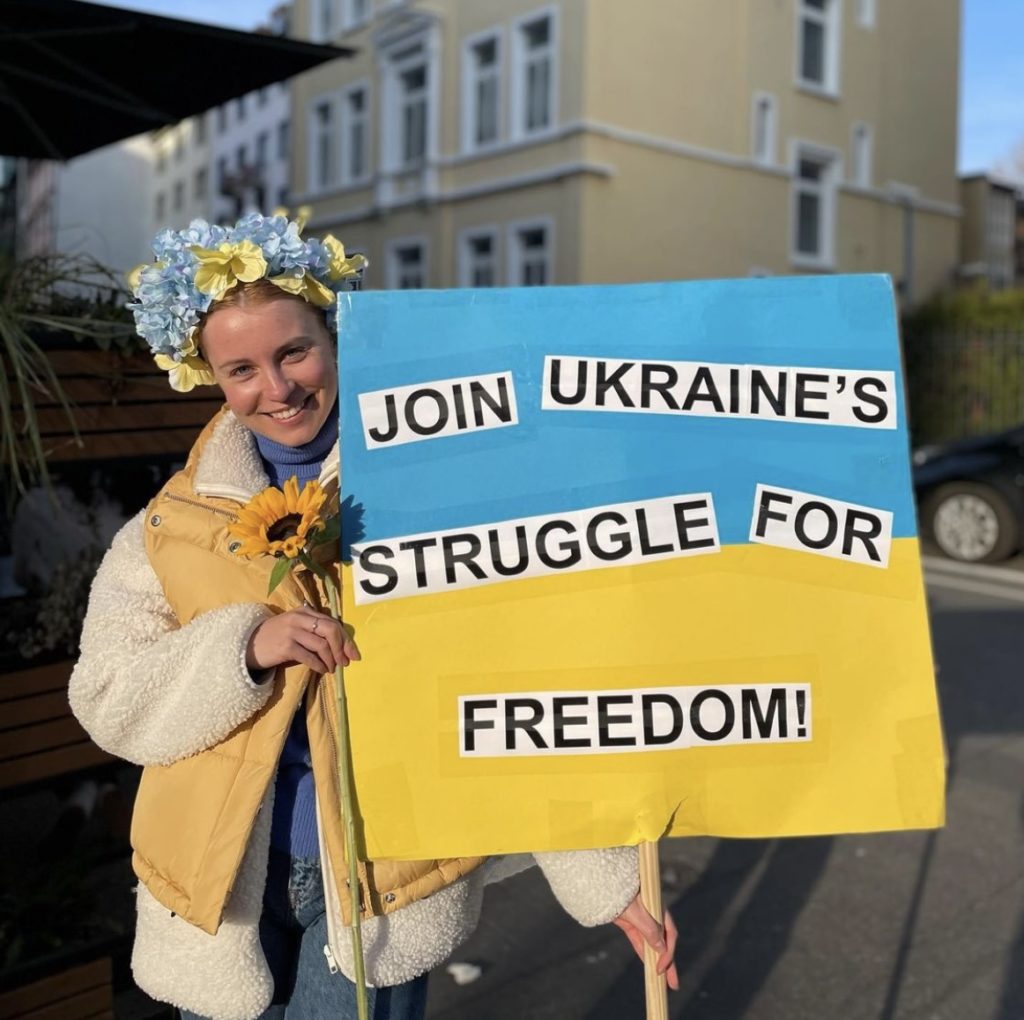 The war in Ukraine has lasted for three months now. During this period, many Germans and many people all over the world have begun to help people in Ukraine and those fleeing from Ukraine. Oleksandra is part of these people. She is from Kyiv and she has been living in Germany for a couple of years now. Now, she is busy collecting donations and organizing demonstrations in Frankfurt to support Ukraine.
Sometimes, volunteer work is more difficult than a paid job. It is an activity which has to be balanced with your daily life and for which a lot of energy is needed. Oleksandra has experienced the same. However, her volunteer work is her absolute passion.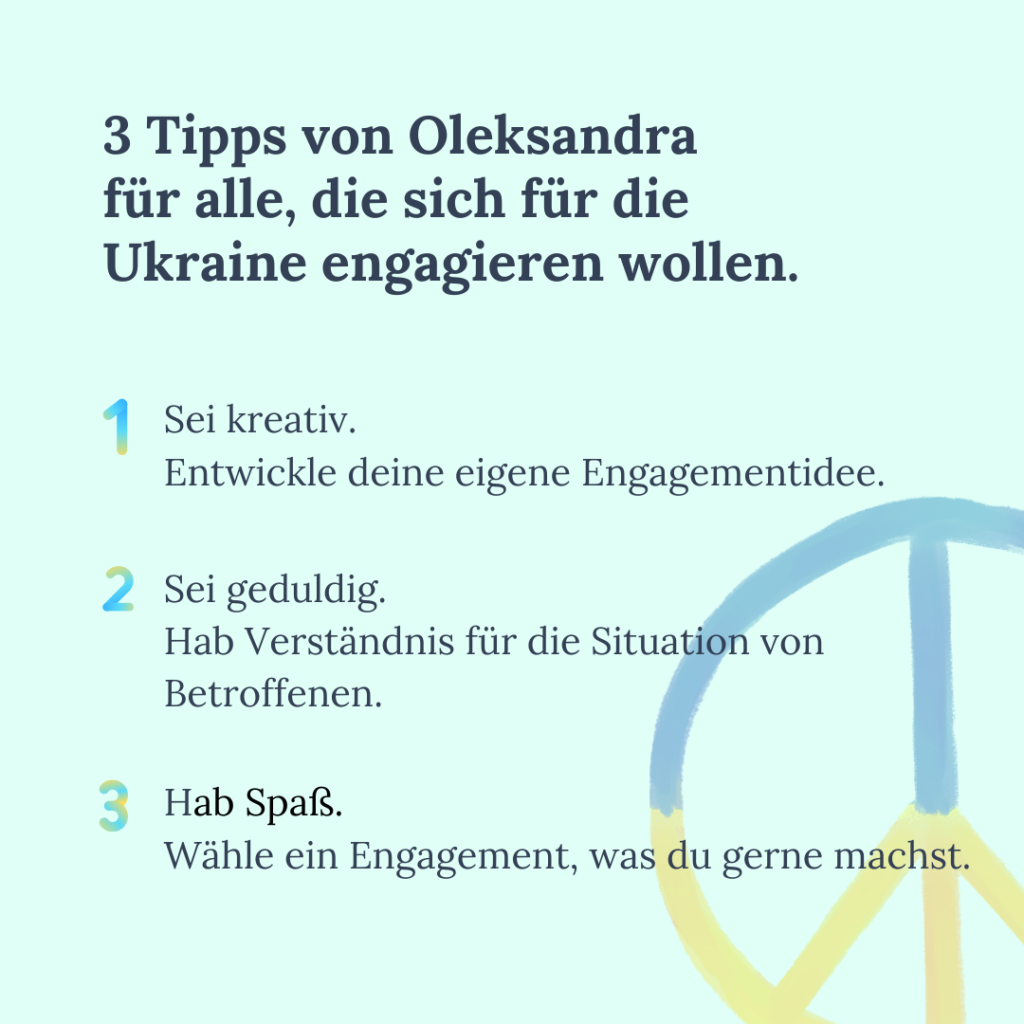 Tips by Oleksandra for all who want to engage themselves concerning Ukraine
Before the war, Oleksandra did not do volunteer work. But, this changed in February of this year.
Oleksandra informs us about the difficulties of her volunteer work. She gives us tips on how to help people from Ukraine. Watch the video to find out how Oleksandra's life was enriched through her volunteering and how it forces her barriers.
This is how you can support Oleksandra in her commitment
Oleksandra and her friends have founded Verein Perspektive e.V. through which their volunteer work has become more official. You can support their different projects, e.g. providing emergency medicine. Here you can find further information on how to donate to Oleksandra's organization.
5 possibilities to become active by oneself
Especially for all Cologne residents, but also for everyone else, we have a few tips for helping locally:
Do you also want to do volunteer work for Ukraine? Then, feel free to share with us how you would like to help Ukraine.
Are you still prevented from doing so? Share your worries and questions in the comment section below.
You might also like these articles:

The Endometriosis Regulars' Table – a shelter for affected people
Stand up for Girls! This is the team behind the girls' organisation intombi
I'm not interested in that!?!! Do the interest check
Female Voices – Find your voice with Anna Lautwein!