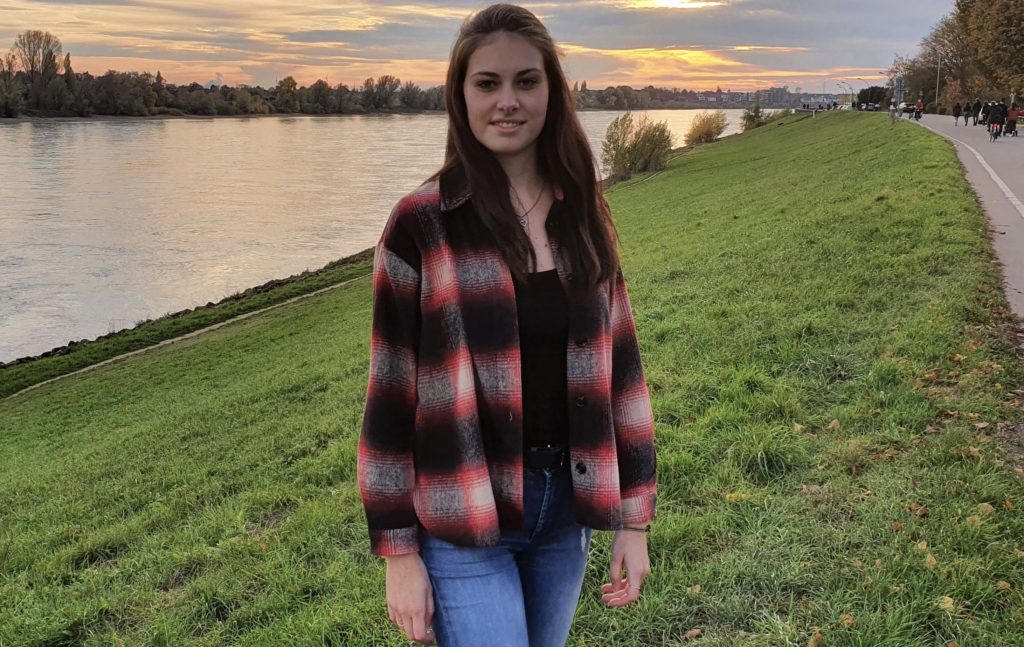 I laughed with her, danced with her and took her into my heart. I looked forward to seeing her every day. But after the vacations, she just didn't come back. I wonder if this little girl had to drop out of school because she was promised in marriage. During my year abroad in Malawi, Southeast Africa, I had to let this girl go. My heart bleeds when I think about the fact that girls are also forcibly married here in Germany. In this article I will give you an insight into the modern form of slavery and introduce you to a special woman who fights every day for a free choice of partner and against violence.
Hey, I'm Tabitha (23 years old from Paderborn), I'm studying social work and during my internship at Engagement Global in the Düsseldorf office, I've been working a lot on the 17 Sustainable Development Goals (SDGs) of the United Nations. The SDGs aim to solve global challenges together. They are about socially, economically and ecologically sustainable development, for all countries equally. These 17 goals range from the eradication of global poverty to the goal of quality education and climate protection measures.
Personally, I am committed to Goal 5, gender equality, because I am passionate about the fact that we, girls and women, can make a difference together. We need to stand up for equality because we too have the right to live our lives freely. Our dreams are worth living. This also includes the free choice of a partner. Forced marriage is a highly relevant issue in many countries today, including Germany, and is unfortunately addressed far too little. Forced marriage is the modern form of slavery.
UNICEF estimates that approximately twelve million girls worldwide are married off before their 18th birthday annually
In addition to disrespecting the rights of women and girls, child marriage is also a violation of children's rights. Child marriages are common throughout Malawi. During my year abroad, I was at a confirmation where over 500 girls and boys were confirmed. Many of them were under 15 years old . One reason is the possibility of being able to marry then.
In a forced marriage, a young daughter or son is forced into a marriage by their parents or family. In the process, the respective spouse is also determined by the family. This is usually done with the help of violence and threats to the spouses or one of the couples. A refusal often does not find a listening ear or the daughter or son does not dare to defend himself. Forced marriage is a punishable offense (Section 237 of the Criminal Code).
Attempting a forced marriage and taking someone abroad for a forced marriage are also punishable.


In 2019, 74 cases of forced marriage were recorded by the police. A 2017 study shows 570 cases of attempted or actual forced marriage in just Berlin. The number of unreported cases is estimated to be ten times higher (around 6000 cases). The last and so far only representative study on forced marriage in the Federal Republic of Germany was published in 2011. It shows that 3,443 people sought counselling in counselling centres in 2008 (of which 60% were threatened by a forced marriage and 40% subject for an executed forced marriage). This also suggests a large number of unreported cases, since not all of those who are affected by forced marriage report the offense or dare to turn to a counselling centre.
The fact that there are no current statistics makes it difficult to really grasp how many girls and boys are threatened and affected by forced marriage today and how this act of violence can be countered, including at the political level.
(Source: Federal Ministry for Family Affairs, Senior Citizens, Women and Youth ; Statista; Der Tagesspiegel).
Why are girls and women and also boys and men forcibly married? Here come some causes:
The patriarchal pressure of society as well as the preservation of family honour.
To prevent own life plans, like a study or to avoid the expression of homosexuality.
As a disciplinary measure due to misconduct, such as alcohol abuse or to obtain a residence permit for the trailing spouse in Germany.
And also, for money, because in some communities it is customary for the man's family to pay a bride price to the woman's family.
Our goal with HennaMond: A self-determined and violence-free life for all people
The Cologne-based association HennaMond e.V. is committed to a self-determined and violence-free life for all people. They protect and strengthen them. They encourage affected people to stand up for their wishes and dreams and to fight for a free and own future. Their topics include family violence and forced marriage as well as genital mutilation and honour killing. I was allowed to talk to the founder and director, Sonja Fatma Bläser, about her story, how she herself had to witness family violence and forced marriage, as well as her impressive work.
For girls and women, forced marriage usually has worse consequences than for boys and men. Here are some of the consequences:
How should I behave if I meet a girl who is threatened or affected by forced marriage? This is how you could behave – here are 5 tips:
1. you must act sensitively, patiently and thoughtfully.
2. trust must be built up and the girl's wishes must be taken into account.
3. you should involve other support persons, a confidant of the girl or trained professionals.
4. the parents should not be informed under any circumstances. This can have bad consequences.
5. every step must be discussed and you should never act without the consent of the person without the consent of the persons concerned. (Source: Mädchenhaus Bielefeld e.V.)
By refusing to marry or divorcing, the girl brings "dishonour" to the family. The family will do anything to restore her honour and often sees the murder of the responsible person as the only way out. Most often, the men then feel obligated to carry out the crime act.
Forced marriage is a violation of human rights! What can I and each of us do against it?
Sonja Fatma Bläser wishes that all of us, especially we girls and women, stand up for each other, support each other and show solidarity.
She is calling on us to intervene and not give a voice to the men who want to forcefully marry their daughters, "because we want every child to be brought up free of violence. It's our responsibility, as well as everyone else's. We have to come together and when I say we, I don't mean the Turks, the Kurds or the Moroccans. I mean we the people." (Sonja Fatma Bläser).
With the CHAMPS project of HennaMond e.V. young people can become active together and stand up for human rights, democracy and equality. Through trainings, girls and boys are educated in topics such as the teaching of values, world religions and the prevention of extremism, and can conduct workshops themselves in schools or youth centres.
Passion Raffle: Get the book "HennaMond" by Sonja Fatma Bläser
Fatma is nine when she arrives in Germany with her family from Eastern Anatolia. The world she comes from is a male society. Women are measured only by their abilities in housework and child rearing. Beatings and violence are the order of the day. But even in the open German society Fatma's situation hardly improves: At school she is the young enlightened woman, at home the tyrannical father is waiting. When she is forced to marry her unloved cousin, she risks running away…
Answer the following question in the comments and you'll be in the draw for the book "Henna Mond".
What is important to you about gender equality?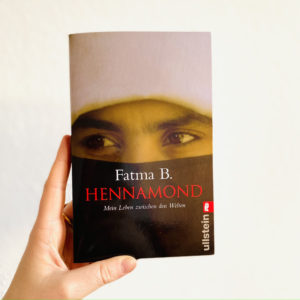 You can participate until Sunday 29.11.2020 – 16:00. The winner will be randomly selected and contacted by message. Thumbs are crossed. Participation is possible from 14 years; the legal process is excluded. The prize can only be sent within Germany.
Here you can find contact points, which advise anonymous, in several languages and are bound to secrecy:
➤ HennaMond e.V. advises girls and boys, women and men, and families.
➤ Nationwide contact points for victims, relatives and professionals can also be found here.
➤ Violence against women – help hotline:
Unter der Telefonnummer: 08000 116 016
➤ Violence against men – help hotline: 
Unter der Telefonnummer: 0800 1239900
If you would like to learn more about the topic of forced marriage, I have listed some movie and book tips for you here:
Film Tips
Just a Woman (2019)
Bonnie & Bonnie (2019)
Sonita (2015)
Mustang (2015)
Sentenced to Marriage (2010)
Book Tips
Yusuf Yeşilöz: Wedding Flight. Limmat Publishing House 2020
Ali, Nojoud: I, Nojoud, ten years, divorced. Droemer-Knaur Publisher 2010
---
You might also like these Articles:
Self-love and self-confidence through sport – 3 power women show how it can be done
How sexist are we? 3 reasons to question our behaviour patterns
#girlsgetequal – equality instead of digital violence
Hate, hate and body-shaming online – 3 Instagram do's & don'ts
Become an author – How to write your own book
It's okay not to be okay! On the courage to address mental health and taboo topics