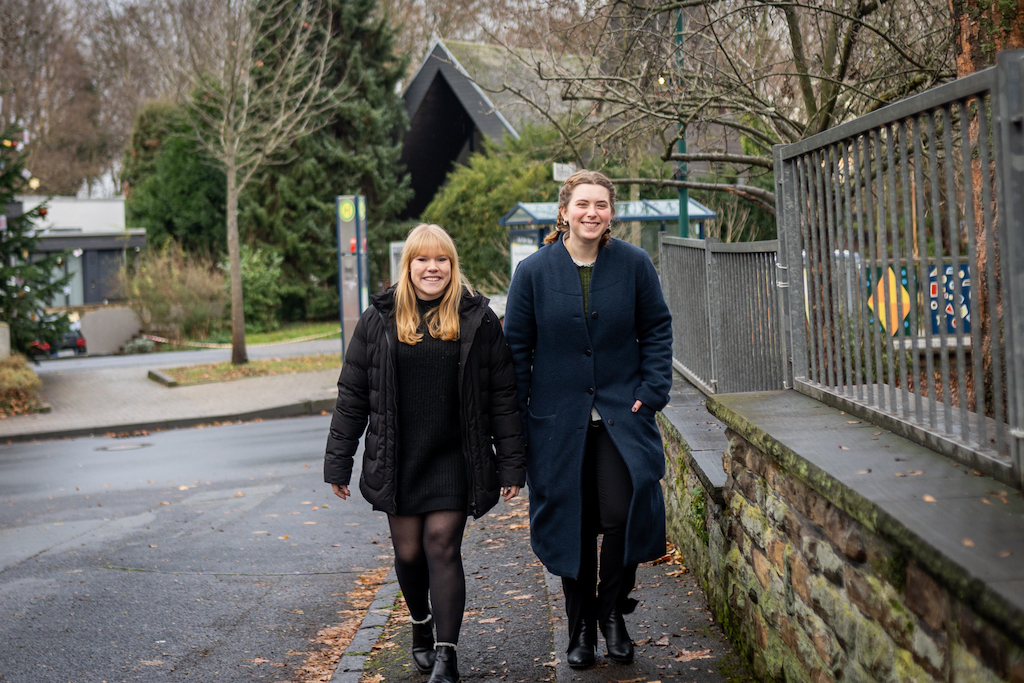 Photo: Manor Lux Branding
Feminism. A big word with a lot of history. Some of us don ́t like it, others see it as a trend they ́d like to follow. But what if the topic "Feminism" actually matters to you and, despite all the historical and political value, just means to you that you want to support other girls and women? And, in addition, maybe stand up for yourself. Because, and that is undeniable, we don't live in a world of equality.
Now you might want to change this unfair world, but you are also really busy with studying, working and somehow getting along in this crazy life. That's why we want to encourage you to just start, breaking down this big feminism bubble into situations in your daily life and specifically live out, what you want to: Girls for Girls Support. Unconditionally.
Today, Natascha and Lisa will tell you their Girls for Girls Moments – the moments in everyday life where they experienced support from other women. Small moments with a big meaning.
Stop or keep going? A situation, in which a young woman might need help
What would you do? Keep going or stop and ask if Girls for Girls support is needed here? Check out Natascha ́s video:
Even as strangers, you can take care of each other.
It doesn't matter whether it's a big rescue mission or just a little help. Lisa was happy about this gesture either way. Watch Lisa ́s video:
Moving out and suddenly being on your own.
Cleaning, grocery shopping, cooking and so much more. What is your biggest challenge when moving into your own apartment? And what support would you wish for? Watch Natascha ́s video:
Help, University starts! Everything is new to me and I have no idea, where I am.
New building, new people, everything somehow exciting and a bit confusing. What would you do, if you saw someone who is obviously a little lost? Check out Lisa ́s video:
We would love to hear about your Girls for Girls Moment. You can send it as a video or text to info@intombi.de
intombi for girls – verpasse keine News mehr
Every week in our #girlsforgirls Online Passion Magazine we introduce you to exciting and super strong young women, projects and important tips about a passion. For a successful start into the future – according to our motto #girlsforgirls !👭💕🌍
Sponsered by Kolumne the German Postcode Lottery.
Which Girls for Girls Moment will you always remember?
Comment down below!

These articles could also interest you