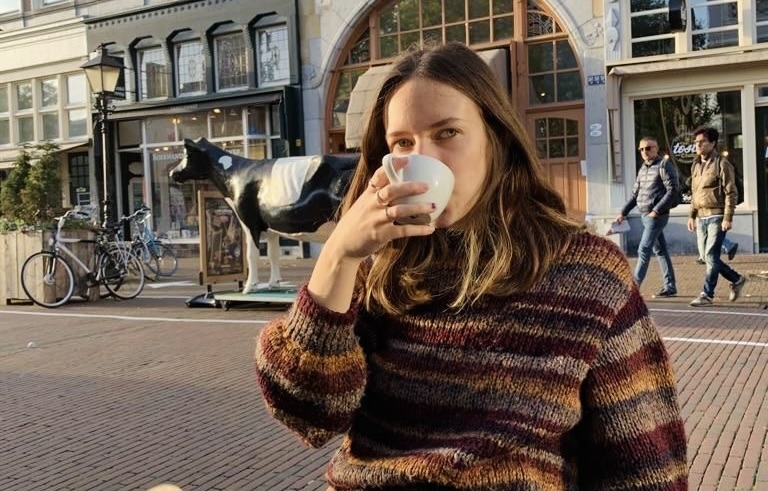 Hey, I'm Charlotte and I've been working as an au pair in Holland for half a year. Last year I graduated from high school and today I will share some answers to the nine most important questions about my time as an au pair so far.
1. What was difficult in the first half year as an au pair?
There is always a lot of excitement surrounding a stay abroad. You are so curious to see what you will experience and what new discoveries you will make. Once you are there, it is difficult to decide what you want to do and see first. You want to make the most of your time and not miss out on anything. I first had to learn to occasionally do nothing and really take my time to experience and enjoy new things, from which you get much more.
To see and experience new things also means to leave your old structures and familiar bubbles behind. In the beginning it can be difficult to find your way around and somehow put together your own new structure.
2. Where did you reach your limits?
Personally, I find it difficult to learn new languages and even harder to apply what I have learned. That's why it is always a new challenge to have the courage to try it out at the cash register, in the cafe or on the street. And so far trying has always been worth it. People are happy about your efforts and gladly help you out.
3. What fascinated you?
What inspires me most are the people and their lives here. Meeting people, talking to them and learning more about them is fascinating. This excites me over and over again. You can gain lots of new ideas, tips, perspectives and motivation. I also enjoy the nature and architecture – perhaps the interesting mixture between the two – here in Holland.
4. What is better/worse than in your everyday life at home?
Now, I have much more time and less stress without school. In a less stressful everyday life I can use my time more effectively and give everything I do my full attention. Now, I do everything out of a completely different motivation and not just half-heartedly like I did when I was doing my schoolwork back then. And so everything is a bit more fun. 😄
intombi for girls – don't miss any news
In our #girlsforgirls Online Passion Magazin every week we present exciting and super strong young women, projects and important tips about a passion. For a successful start to the future – according to our motto #girlsforgirls !👭💕🌍 This column is sponsored by the Deutsche Postcode Lottery.
5. Was there anything that surprised you?
I was surprised that you also learn something about yourself, even if these things are only trivial. Back home in a familiar environment, you have hobbies, and things you like or don't like. But when you're in a new environment, you think twice and ask yourself: "Do I really like this, or is it just because I've always liked it?" You no longer rely on your typical habits.
6. What would you wish upon other au pairs?
I hope that every Au Pair will find a great and suitable host family. I am more than satisfied with my host family and feel super comfortable here. I am very happy about that, because you spend a lot of time with them.
7. What have you learned about your strengths and weaknesses?
I learned that you have many strengths and weaknesses that you don't even know about or weaknesses that might turn out to be strengths. That's why I found it important to just try things out without putting a lot of emphasis on the outcome. The most important thing is to have fun. You don't have to be particularly good at a particular thing, the thing should rather be good for you. 😊

8. What have you learned about your values?
Openness is key. Just chat with people without prejudice. Simply being respectful, open and good to each other can make your day. Here in Holland, you usually meet very nice people and are greeted with a smile on the street by strangers, something I didn't know before.
9. What are your takeaways for your passion, career choice, and future plans?
To be honest, I still don't know what my passion is or what my future looks like. But I have learned that this is not a bad thing. It's important to me to simply listen to my gut feeling and feel good about what I'm doing. Usually you can always find a way or a solution. Because you can do so much with your life that you might not even know you like yet. Choosing a study program is also not the final destination, after and during your studies new doors will always open and in case of need it doesn't hurt to take a step back again. That's why I don't think too much about it and trust the process.
Do you want to know more about my reasons and decision to go to Holland as an au pair after graduating from high school? Here you can find out more!
Could you imagine going abroad as an au pair? Tell us about it in the comments!
---
You might also like these articles:

The Endometriosis Regulars' Table – a shelter for affected people
Stand up for Girls! This is the team behind the girls' organisation intombi
I'm not interested in that!?!! Do the interest check
4 ways to get involved